Scrapping a vehicle is a simple process that doesn't require much paperwork. However, it is a task made easier with your vehicle logbook to hand. If you don't have your logbook this isn't a problem though as you are still able to scrap a car without one, it will just require some more work on your behalf.
Whether your vehicle has reached the natural end of its life, or it has been written off in an accident, scrapping your car is a viable option when there is no point selling it. Remember, no matter what the condition, you will still receive some payment for doing so.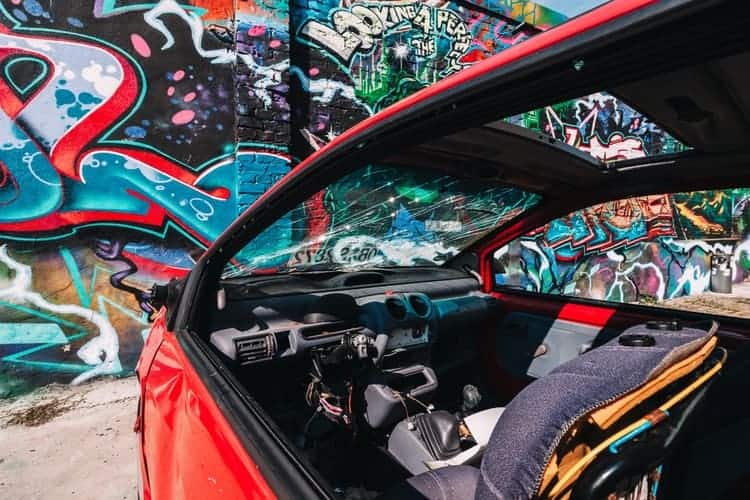 Is it possible to scrap without a logbook?
In short, yes you can still scrap a vehicle without a logbook, the process may just not be as quick.
A vehicle logbook is also known as a V5 document as is issued when a car is bought. You may not have a logbook if you bought it second-hand and the owner no longer had the document, or simply because you've misplaced it. Either way you have two options, either to have the vehicle scrapped without the logbook, or pay £25 and apply for a new one via the DVLA website or by post.
When you speak to a scrap metal dealer, they shouldn't have any problems scrapping your vehicle without a logbook as it is not a legal requirement. What is however is that they receive proof of your address and photo ID which could be in the form of a driving license or passport. Once they have this they are able to continue the process.
A problem may occur if you come across a dodgy scrap dealer. Some dealers that are not approved may ask for a fee of £25 if you haven't provided you logbook. In this case, you should walk away and find a more suitable dealer as the logbook isn't a legal requirement and you do not need to pay the dealer compensation for not having it.
How to scrap your vehicle safely?
In-order to ensure that your vehicle is scrapped safely, you should take it to an Authorised Treatment Facility (ATF). These are the only government approved scrap yards in the UK, if you take it to any other scrap dealer they will not be legally allowed to scrap any vehicles.
When you go to an ATF they will give you a quote for your vehicle and if it is not possible to transport the car there yourself, they should collect it free of charge. Once at the scrap yard, they will request proof of your address and photo ID, as well as your logbook (if you have it available). From here, they are okay to go ahead and scrap the vehicle.
Be sure that the scrap dealer offers you a Certificate of Destruction once the vehicle has been scrapped. This is proof that the vehicle no longer exists and you are not responsible for it. Without this document, there is no proof that the vehicle has been destroyed and you are still legally responsible for it. An illegal dealer may try to offer you a fraud document, or none at all.
On top of this, ensure that you are paid by the scrap dealer via bank transfer or cheque. Now they are no longer allowed to pay via cash as there is no proof of payment.
These are clear signs to look out for when it comes to scrapping your vehicle. Whether you have a logbook or not, you should be able to scrap your car and receive money for it, without having to pay a penny.