When it comes to exhausting workloads, both professional athletes and farmers know what it's like to put in a full day's work. Though many Americans cover long shifts, few professions require the physical strength needed to skate to the other end of a rink in a breakaway or spray down an entire crop field.
For athletes that put in round-the-clock work during the regular season that stresses the body and the mind, looking for a simpler, rustic escape should come as no shock. In the end, the workload associated with running a farm or ranch shouldn't make any pro athlete baulk.
Though farmers and athletes are compensated at very different rates, pro athletes are more likely to sustain an injury, face daily stressors on and off the field, and typically retire young due to worn-out bodies. After all, those competing in the NFL, NHL, NBA, and MLB have to perform to their peak ability day-in and day-out.
Their ability to hit runs or catch touchdown passes directly affects their playing time, their viability in the eyes of staff, and whether their teammates trust them. Not to mention, sites that post free bets and other offers from multiple sportsbooks include expert analyses that painstakingly deconstruct each player's worth and how that worth translates to winning or losing a game.
Whether looking for a simpler and more meaningful lifestyle or seeking to escape from the day-to-day stresses of the dugout or bench, there's a steady supply of athletes who either drop their pro career or head back to the farm after retirement.
Let's take a look at some recent athletes who traded in their shoulder pads and baseball bats for backhoes and lassos.
Jason Brown
In 2005, Jason Brown was ranked as one of the best centres entering the NFL Draft. His time at North Carolina helped him land a spot as the 124th overall pick by the Baltimore Ravens. For the next two years, Brown developed as a player before transitioning to Raven's primary offensive lineman.
From there, Brown's worth grew. Prior to leaving the Ravens as a free agent in 2009, Brown was considered the league's best interior lineman. For the next three years, he played for the St. Louis Rams after signing the highest-paid centre deal in the NFL.
In 2012, his contract ended. Rather than continue his career in the NFL, Brown shocked the sports world by moving him and his family to Louisburg, North Carolina to buy a 1,000-acre produce farm.
Most curious of all was Brown's reasoning for the major lifestyle shift. He released a heartfelt statement that detailed his personal beliefs and convictions that led to the move. Some considered the move inspiring and touching, while others struggled to understand Brown's decision to leave a lucrative career.
Today, Brown continues to work First Fruits Farm and donate much of the proceeds to charity — up to 100,000 pounds of sweet potatoes and 10,000 pounds of cucumbers. However, what's most shocking and impressive about Brown's transition is that the lineman had no background in farming. In fact, he only started learning in 2012, using YouTube as a primary source for learning.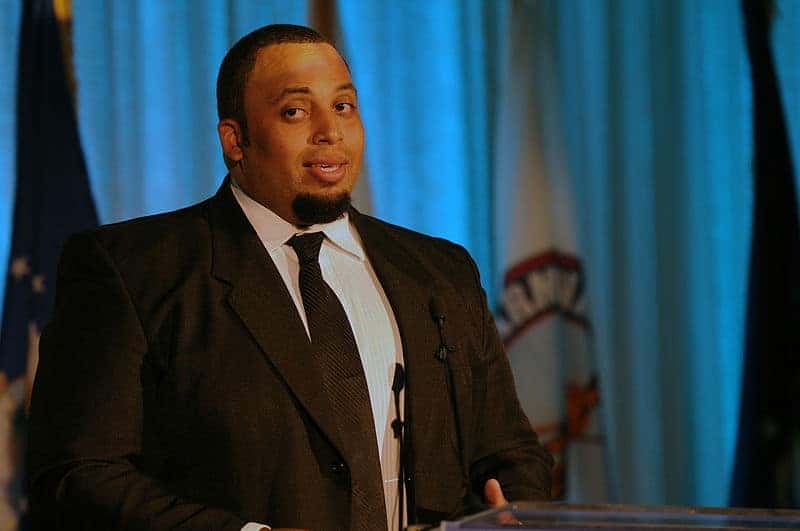 Jordy Nelson
Unlike Brown, Jordy Nelson had a long history with farming prior to picking up a football. In fact, his family's farm, located outside Riley, Kansas, has been in his family for four generations. He left the farm to launch his football career with Kansas State University as a walk-on.
By the end of his collegiate career, Nelson's breakout senior year as a wide receiver had helped him attract the attention of NFL teams after earning All-American honours and nearly landing the Biletnikoff Award for receivers. He was drafted by the Green Bay Packers in 2008.
From there, Nelson's career blossomed. He worked closely with quarterback Aaron Rodgers to deliver victories for the Packers and even took home a Super Bowl (XLV) in 2010. For multiple seasons in the mid-2000s, Nelson was considered one of the most lethal wide receivers in the game.
All the while, Nelson would quietly spend his offseasons at his family's farm in Riley after finishing out his season with the Packers. He credited the manual labour and separation from football with his ability to stay in prime form — both physically and mentally. The trips home were equal parts of informal training, vacation with family, and freedom from football.
In fact, the player would spend up to twelve hours a day working to count and herd his family's cows, as well as cut wheat and tend other crops. Following his 2018 retirement, he stated his plans to return home and continue his family's work.
Despite having made millions in the NFL, it seems nothing can outshine Nelson's love of family and land.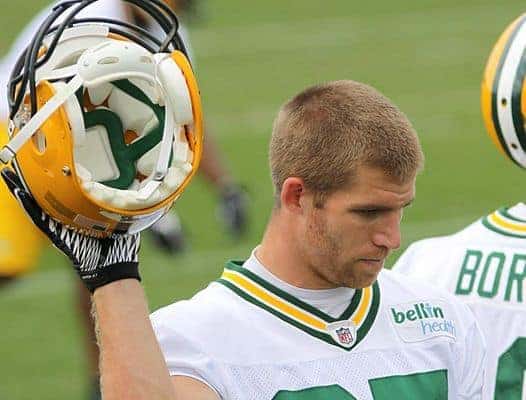 Ross Ohlendorf
Ross Ohlendorf is a unique athlete. Not only has he spent time in the MLB and Japan's NPB as a pitcher, but he also spent his childhood on a longhorn ranch before moving to the Ivy League Princeton University. Few have combined athletics and ranching with an Ivy League education, but Ohlendorf managed to string it all together.
In fact, Ohlendorf had to finish his thesis about ROI in the MLB Draft prior to being drafted by the Arizona Diamondbacks in the 2004 MLB Draft. From there, Ohlendorf's career as a pitcher was touch-and-go.
Injuries and inconsistency marked his first years. He moved from the Diamondbacks to the Yankees, to the Pirates, to the Red Sox, to the Padres, to the Nationals, to the Rangers, to the Royals, to the Reds.
All the while, Ohlendorf continued his interest in the agrarian lifestyle. In 2006, during the offseason, he took on an eight-week internship for the US Department of Agriculture. As a sixth-generation rancher for his family's Rocking O Longhorns estate in Texas, Ohlendorf consistently returned home in his four-month off-seasons.
Since retiring in 2017, he's spent more time back at Rocking O Longhorns where he weans calves and helps mend fences. Rocking O Longhorns is a 2,000-acre ranch, which means Ohlendorf's family is likely happy to have the extra hands on deck… though they may miss outings to see him pitch in the MLB.