Atlanta is known for being the city of fun, adventure, nature, and history. A city oozing with pride for the American national history, Atlanta does seem like a spot that takes pride in representing Southern American culture with the same enthusiasm as it was centuries ago.
Despite holding its national southern heritage, Atlanta is by no means underdeveloped. With so much development, the economy of the city is beaming. One of the most stable and economically flourished cities in the world has something in the bag for the lovers out there. Certainly, there are plenty of things to do in Atlanta this weekend for couples such as in Stone Mountain.
The romantic locations in Atlanta vary from hotspots in the town to some of the surrounding nature reserves, where you can appreciate the great outdoors and escape to the countryside. As a few, you will appreciate passion and romance at spas, Broadway songs, and beautiful watching candlelight dinners. No matter where you decide to go, one thing we are certain of is that Atlanta won't disappoint you
The city of Peaches is certainly developed but has not become neglecting of nature and its importance in human life. Green oases within the city and surrounding it will provide you with scenic settings and a perfect opportunity for your romantic moments.
Lake Lanier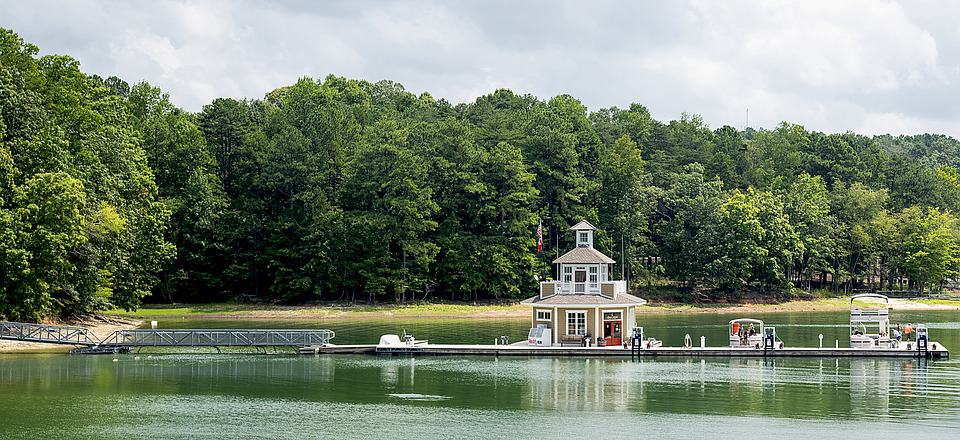 Captivate yourself with the surrounding beauty and scenic sights of one of the most loved and popular lakes of entire America. The lake resides about 1 and a half-hour drive northeast of the famous downtown Atlanta. The lake is fed by the famous Blue Ridge Mountains that provide you and your loved one to have a perfect date with so many opportunities to take.
You can get yourself in the water for a perfect boating trip or head out fishing, kayaking, and water skiing or just for a nice swim in the fresh lake water. Boating is one of the most popular activities that can help you bond with your loved one and share a good time.
Symphony Orchestra concert
What better night out to spend with your loved one than listening to some of the most melodious songs and tunes anywhere in the city tonight.
Experience award-winning musicians play in this small rehearsal hall in Atlanta from violin concertos to Rachmaninoff Symphonies. Inside the Woodruff Arts Center, you can locate the Atlanta Symphony Orchestra. Upon entry in its vibrant and sleek lobby, it attracts concert people. The hall has plump theater seats and refrigeration stations where you can pick up your snacks and drinks before and in between. See your yearly gala calendar for a special dinner, party, and Auction event.
Get your feet in a Spa
Treat yourself in Atlanta to happy canoodling sessions. Five-star hotels in the area are a very good bet, like the Mandarin Oriental luxurious resort in Buckhead, which is recognized as one of the best neighborhoods in Atlanta. Pairs can enjoy a luxury spa with steam, sauna, a vitality swimming pool and two-suite marble bathrooms with twin massage beds. At devote days spas such as Buckhead Grand Spa, you can also indulge with your significant others and therapies in European-style fragrance and hot water, which are offered in romantic pairs ' suites.
Georgia Aquarium
Now you must be wondering why an aquarium with family activities is providing some of the most happening things to do in Atlanta this weekend for couples.
Well, the answer is quite simple.
Georgia Aquarium draws members of the common family every day. But after night, there is a lot of fun to experience, only for the adults. Through its variety of special events, the aquarium provides enjoyable evenings for people over the 21st year of age. Sips Under the sea of drinks where you can appreciate margaritas and penguins and finger food in motion. You can also offer special tips and social photo sessions.
Sky View Atlanta
Escape from the hustle and bustle of the city with a view of downtown Atlanta. The Ferris Sky View wheel allows for panoramic views of approximately 20 stories in about 4 rounds. The VIP gondola is best for couples, which is approximately $50 per person. The gondolas are built with plum seating in leather and feature floors that provide an extra sensation. If you plan to travel on day time, see the pairs with a new box of chocolates for their special package. Surprise your girl on top of Atlanta with this amazing wheel catering to your requirements of a romantic getaway.
Piedmont Park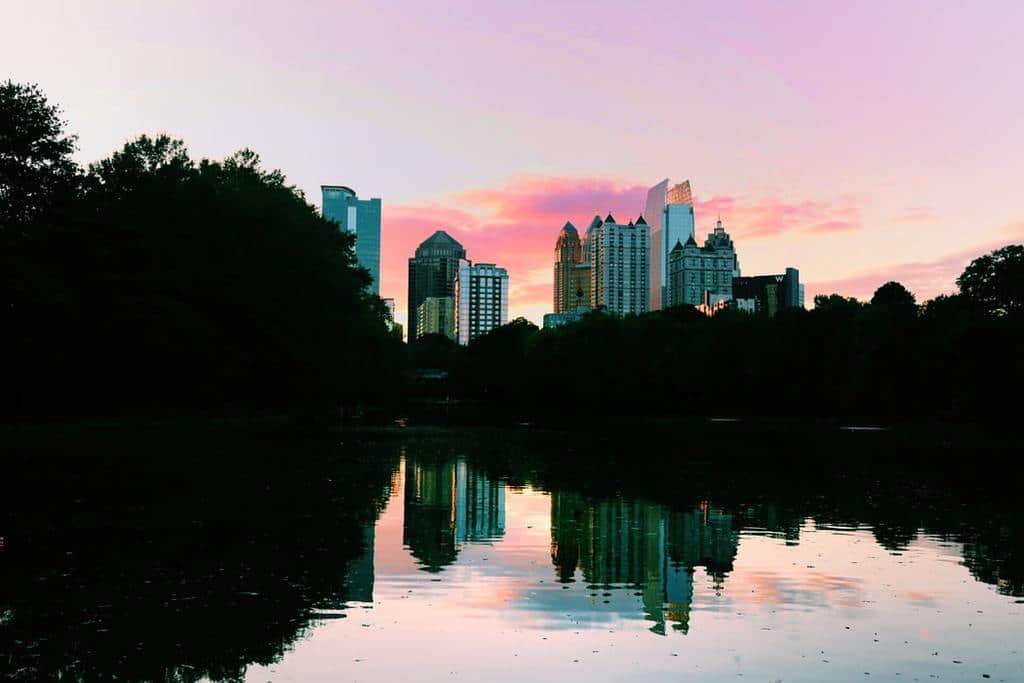 If you are looking for a quiet place to be at with your loved one, Piedmont Park has to be your favorite spot. Experience a peaceful and quiet environment in the beautiful Atlanta Park in the center of town. There are many leisure opportunities, including walking designated paths, which take you to the luxuriant gardens and picnic areas. There are many different activities. Piedmont Park covers nearly 180 acres, and the peaceful Lake Clara Meer at the south end of the park is the place of your choice. The meadow is the perfect place to be at after being tired from hectic Atlanta buildings.
Starlight six Drive-in
The Starlight Six on Moreland Ave, a few minutes' drives from the heart of Atlanta, is Atlanta's last drive-in theatre. You just park and switch the headlights off after turning off the main street, turning the video into your car radio, sitting back and enjoying the movie on the big screen. Popcorn stands also sell candy and sodas, but you are generally allowed to bring your snacks (alcoholic beverages are forbidden). For adults, seats are about $9.
Conclusion
We can say that despite being one of the busiest and most developed cities in America, Atlanta has not lost its romantic rustic charm of the 1900s. You can take your loved one to any good place and they certainly will not be disappointed. With such a historical background and scenic city, you are lucky to have a loved one by your side.