Cowboy boots are a staple of Americana fashion, appearing everywhere from classic Western films to the feet of supermodels like Kate Moss. Most recently, the cowboy boot has popped up on several fashion runways.
Can you say "comeback?" Cowboy boots are back and better than ever, with a more urbanized, refined style for the modern woman. The best thing about this look is that cowboy boots are sturdy and comfortable, but also incredibly versatile. You can dress them up or down, and pair them with almost anything that you already have in your closet. In case you're looking for some fashion inspo, we list our favorite style combos here. We hope you're inspired by these three ways to style high-quality boots for any part of your day.
Brunching in Boots: Chic Is the only Outcome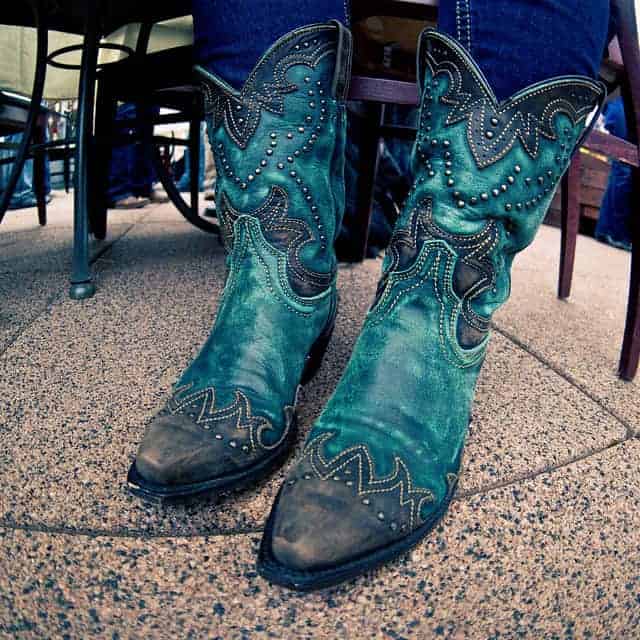 Brunch is all about having fun and catching up with friends over delicious food and drinks. That's why your brunch outfits need to be both chic and incredibly comfortable. Cowboy boots are the perfect accessory to spice up your typical brunch outfit and take your look to the next level.
Pair them with a floral-print maxi dress or skinny jeans and flannel for a classic look. In cooler weather, layer on a denim jacket or a sweater dress to the look. To dress up the look for an extra-chic brunch occasion like a wedding shower, match the cowboy boots with a silk slip dress and a long cardigan.
Casual Look for Getting Stuff Done
Cowboy boots slip on easily without any muss or fuss when you're heading out the door. Also, they keep your feet feeling comfortable all day long. Whether you're running errands around town or picking the kids up from school, you want to look pulled-together on the go.
Throw on a pair of cowboy boots with slouchy sweats and an oversized sweater for an effortless woman-about-town style. This look translates perfectly to autumn and winter weather when paired with fleece-lined leggings and a sheepskin or teddy coat. A sturdy pair of cowboy boots will keep your feet warm and dry all year long.
Dazzle Your Date in Edgy Cowgirl Style
Cowboy boots are the perfect pairing for your after-work drinks or date night look. Pairing your cowboy boots with a dress and a fun piece of jewelry takes your look to the next level in an instant, adding a spark of unique personality that will have your date wanting to get to know you better.
A cowboy boot paired with a denim mini skirt is a flirty, yet more laid-back look. For a fancier dinner date, match them with a floor-length animal print dress or white lace eyelet dress to give your look an unexpected twist that is sure to turn a few heads.
Add a pair of sturdy cowboy boots to your fashion rotation to give your wardrobe a unique, edgy kick. Pick up a pair of high-quality cowboy boots to learn just how versatile they can be.