In American sports, there has always been a debate on which is better, professional or college level competitions. With football, for example, some people will argue that pro football is better, because of the level of competition, the experience the players bring to the field, how betting on NFL picks against the spread is easier than wagering on college football games, and many more reasons. But, in all honesty, and without any disrespect to the NFL and its passionate fan base, college football can easily be put on a whole other level itself, without any real competition to give it a run for its money.
Be it because of the ambiance that surrounds the games, the vast slew of choices for matches to watch and bet on, the rivalries, the traditions, whatever you can think of that would make a sporting event as exciting as it can be, college football has it. With this said, we bring you our picks for four reasons that fans should consider college football to be more exciting than the NFL.
The Rivalries
Yes, the NFL has some good rivalries in the league. You have the Bears vs. Packers, Browns vs. Steelers, Ravens vs. Colts, Cowboys vs. well almost everybody, but at the end of the day, they are not anywhere close when it comes to levels of commitment, passion, and thrills like the college football rivalries we get to watch every year. When it comes to college football rivalries, it's not just bragging rights over a game that's at stake, there's so much more to be had.
From territorial bragging rights to traditions, and sometimes just pure hatred amongst the schools, when there's a rivalry game going on, it's must-see football. Whether you're sitting down to watch an Alabama vs. Auburn game, USC vs. Notre Dame, Texas vs. Oklahoma, FSU vs. Florida, Virginia vs. Virginia Tech, Michigan vs. Michigan State, Ohio State vs. Michigan, the list can go on forever, the feeling you get from the commitment on both teams to just go out and obliterate their competitors is something you don't really get in the NFL. 
Games Being Played On Saturday Instead Of Sunday
Let's all just go ahead and face the facts, Saturday is the premiere day for sports watching on weekends. On Sundays there are usually family affairs to tend to, be they religious, social, or others, and just the fact that you know that the next day you have to go to work, makes Sunday an enjoyable day for sports, but nothing like Saturday. From early morning, all the way up to the night, you can perfectly well sit down, and watch a plethora of top-tier football games happen right before your eyes, without having to worry about anything else other than having your favorite beverages and snacks at hand. So, advantage, college football.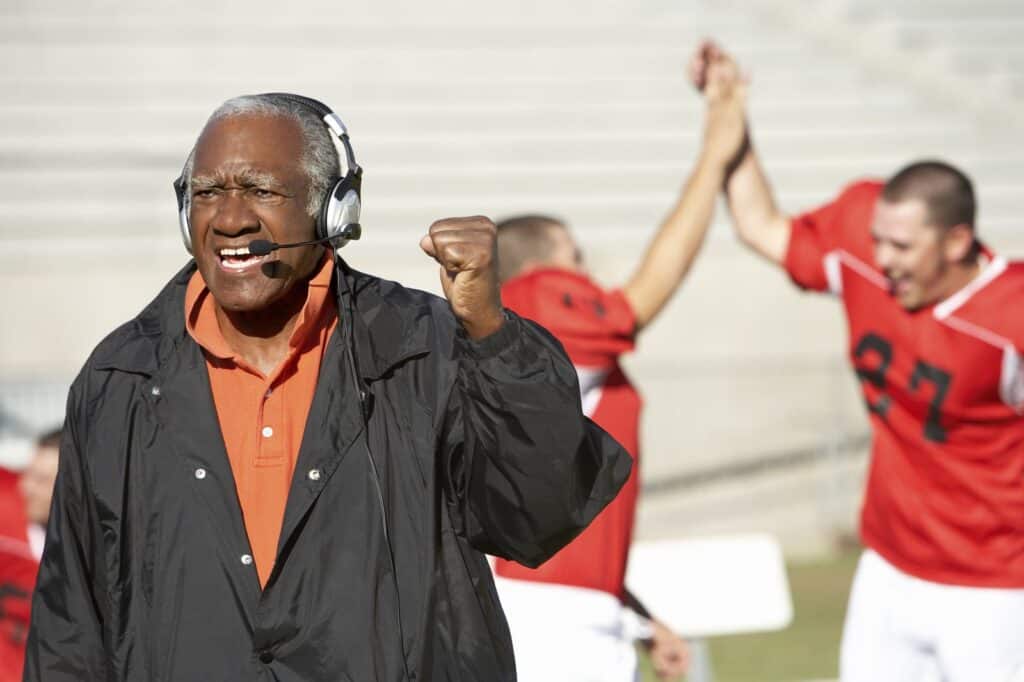 The Pride Factor
While there has always been a debate on whether college athletes should be able to make money while playing in their respective sports, something that thankfully is on its way to being fully established, at the end of the day, many of the players we see on the field every weekend once the NCAA football season starts, play because of pride rather than anything else. When it comes to college football, players are not out there playing for a contract or with a monetary obligation to represent their teams, they're there to represent their schools, their fans, their history, and everything that's entailed. When you watch college football, you're watching young, up-and-coming athletes make their first moves towards a future career in the pros. You're not just watching a highlight-ridden game, you're watching young men hopefully develop into pro athletes, with pride being one of their main sources of compromise and fuel.
The Traditions
Again, we know that the NFL has various traditions in hand to entice their fans week in and week out, but they don't stand a chance against college football traditions. You can start with the tailgating sessions, where you'll usually find more people there than the ones that go to the games. If not then the marching bands, the mascots, the fighting songs, the all-around electric energy you feel when you enter a college football field. You name it, college football has it.
If you're not fully convinced, look up Clemson's entrance in every home game, or Iowa's "Kinnick Wave" and you'll see why college football traditions are an essential part of what makes the sport so great.