Are you contemplating a summer getaway but can't figure out where to go? When in doubt, a summer mountain vacation is one of the best options to spend those long, hot holidays. Not only is the air cooler and fresher up there, but you're also likely to find a tranquil, peaceful environment while reconnecting with nature.
The best location for a summer mountain vacation
What does one usually require from a vacation in the mountains? Just a few of your expectations might include:
Gorgeous scenery
Loads of activities
Safe and fun hiking adventures
Memorable photo ops
Value for money
Family-friendly environment
If the points on this list seem relevant, look no further than the mountain town of Gatlinburg in eastern Tennessee. Gatlinburg is a gateway community to the famous Great Smoky Mountains National Park. It offers breathtaking scenery, luxurious lodging for visitors, and several other facilities. Overall, this vacation destination can provide you with the perfect mountain getaway. You can relax, unwind, and meditate while also getting exciting opportunities for hiking, interacting with wildlife, and so much more.
Ready to start your vacation?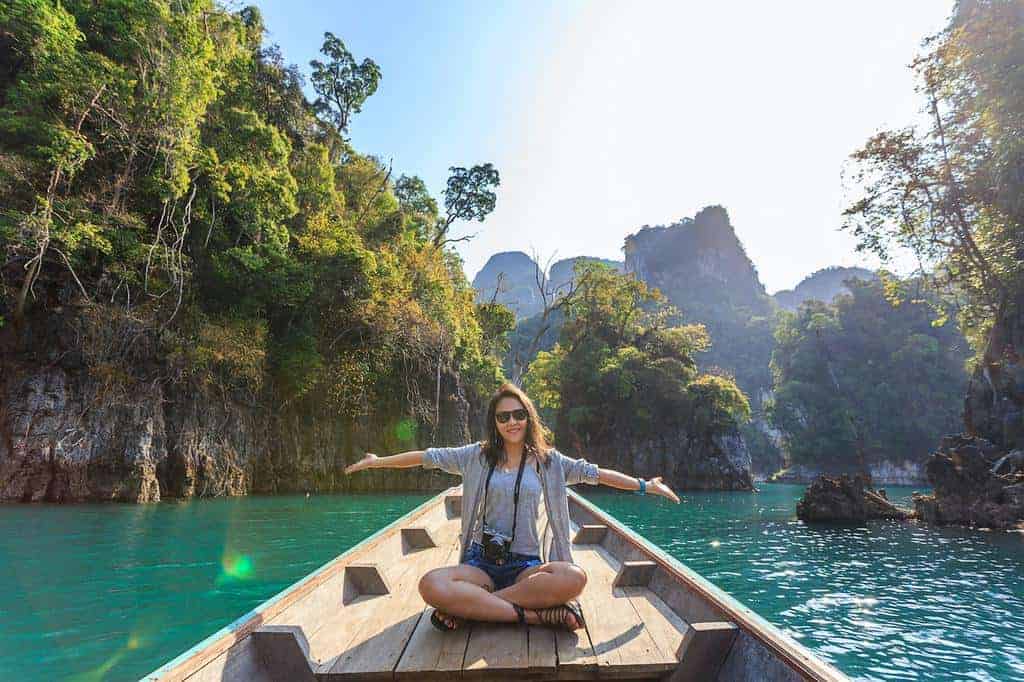 A mountain vacation requires some planning and preparation. No matter how awesome the location is, the fact remains that you're going to be staying near dense forests and trekking across some rough terrain. More is less when you're planning and preparing for a mountain vacation, so use this article as your ultimate guide.
Whether it's a Gatlinburg vacation or a mountain trip somewhere else, these tips will help you out!
1. Ensure Proper Accommodations
Even if you're a nature enthusiast, we'd highly recommend booking cabins beforehand to ensure your mountain vacation doesn't become a disaster instead of a relaxing getaway. Nearly 12 million people visit Gatlinburg every year, so it's no wonder that cabin resorts in Gatlinburg TN, are usually booked and packed with tourists, especially during the summers. Nevertheless, there are a lot of options to choose from, and knowing how to select 'the one' is key to a successful, well-planned mountain vacation.
When you return after a long day of hiking trails, walking long distances, or other activities, you want to relax in a nice setting.
So what should a mountain cabin offer?
At the very least, a mountain cabin should have the following amenities:
A proper space to put your luggage and everyday essentials
A comfortable sleeping experience
Running water
A reliable electric system
A couple of outlets for charging your devices
Decent food options
A clean and inviting environment
Security
Other factors to consider
Other than the basics, you may want the following features in your mountain cabin:
Some indoor entertainment options
Spectacular views from the rooms
Cozy interior for relaxing and entertaining
A lot of space for easy movement
Hot tubs
2. Plan Out the Activities
It may seem fun and adventurous to go to the mountains on a whim–but that's only when you're sitting at home and not actually dealing with bookings and expenses. Traveling to the destination, booking accommodation, and all the other expenses like tickets and shopping add up quickly. So, you need to plan your activities according to your budget.
Another aspect of planning is how you will spend all your free time when you aren't relaxing in your cabin.
How do you get the best value for your trip?
Here are some tips on how to plan out your activities before setting out:
Select some places to visit and look up what activities they have to offer
Book your accommodations and tickets well in advance
Read up on the accommodation policies before booking a cabin or room
Make sure everyone on the trip is on board with the planned activities
Read reviews about the events and activities on offer and see whether they're worth the money, time, and effort
Preparing for your summer mountain vacation helps keep your trip organized. You will have a schedule or at least some idea of how to make the most of your time there. In Gatlinburg, TN, several activities are available in the Smoky Mountains. Here are just a few examples:
Whitewater rafting
Trekking the Chimney Tops Trail
Exploring the Cades Cove
Theme parks like Dollywood's Splash Country
Going on the Great Smoky Mountains Railroad
Visiting the Elkmont Ghost Town
Visiting the gorgeous Forbidden Caverns
Once you reach your destination, take some time and talk to the locals in the area. They can give you some insight into more local events and unique spots. With a little socializing, you can make your trip more memorable.
3. Pack Properly
When you're going to the mountains, remember that the temperature can get quite low at any time of the year. Keeping this in mind, you will have to pack smartly to combat the changing temperatures. Make sure you add the following items to your list:
Everyday clothing for normal temperatures
Water-resistant and warm layers for when you're cold or wet
Sunscreen
First-aid kit
Bug spray
Headlamp or flashlight
Rain ponchos or raincoats
Portable chargers
Sturdy shoes that are also lightweight
You may also want to purchase a waterproof backpack for daily hiking essentials. Food and other supplies are also necessary, so consider a cooler for your day trips. Before heading outdoors, add snacks, water, and any required medication in your backpack.
4. Research the Transport Options
When planning your vacation, find the most reliable mode of transportation to use. This might include:
A rental car
A bicycle
Public transportation
Some mountain destinations might have transport facilities. In certain cases, you might decide it's best to walk and find your own path. If that's the case, make sure you have a compass and map, preferably alongside an experienced local guide. Online reviews and blogs about the place will also guide you about the best transportation choices available.
No matter what mode of transport you choose, account for it as a separate expense. You may have to buy some tickets for transportation in advance or order a band to wear around your wrist at all times.
Finally, always have a backup plan. Check out the routes before you get there and be prepared for delays due to weather, landslides, or any other reason. Stay updated on any local laws, regulations, or customs that might limit your excursions.
Conclusion
Planning out any mountain vacation is challenging, but the hassle is worth it! Once you've done your homework, you have an exciting vacation to look forward to. Pay attention to all the details now, and you can relax without a care in the world when you finally get to those amazing peaks!