Las Vegas is a great city for celebrating almost any holiday, and Easter is no exception. You'll never get bored visiting Las Vegas for your Easter holiday because many shows and events are available throughout April and during Easter weekend. However, make sure you make your reservations in advance because other people also like to travel to Las Vegas for Easter. Then you can ensure the availability of the events you wish to attend.
Below are the top seven things to do for Easter in Las Vegas.
1) Musical Tribute Shows
Are you interested in seeing shows in Las Vegas in April for your Easter holiday celebration? If so, you should check out the Las Vegas musical tribute shows because they can quickly put you in a celebratory mood. The musical tribute shows pay homage to legendary singers, musicians, and bands like Elvis Presley, The Bee Gees, Motown performers, Prince, Cher, and more.
The highest recommended Las Vegas musical tribute shows for Easter are Legends in Concert, the Soul of Motown, Michael Jackson Live, Michael Jackson ONE, Elvis Spirit of the King, Australian Bee Gees, Purple Reign, and All Shook Up.
2) Ethel M. Chocolates
Ethel M. Chocolates is a chocolate factory open to the public to view and observe for free. First, guests can take a self-guided tour of the chocolate-making process to see how the professionals make high-quality chocolate. Then, if you're interested in purchasing any Ethel M. Chocolates, you can head to the shop.
The Ethel M. Chocolates products for sale are favorites like dark chocolate, milk chocolate, custom chocolate boxes, chocolate bars, pecan brittle, treats, and more. All the chocolates contain no artificial preservatives and are delivered to you fresh.
Family-friendly activities are scheduled at the Ethel M. Chocolates factory every Easter weekend. These activities include balloon artists, face painters, Easter bunnies, food, a petting zoo, and more.
3) Easter Egg Hunt
Easter celebrations and events are held throughout Las Vegas on Easter weekend. Craig Ranch Park usually hosts an Easter festival featuring an Easter egg hunt for children. Many attending children wear bunny and tooth fairy costumes to enjoy the occasion.
If you bring children to Las Vegas on Easter, you should let them participate in this event. There are raffles, carnival games, photographers, and other things to keep your child entertained and occupied at the event.
4) Comedy Club Shows
Wouldn't you like to laugh during your Easter holiday weekend in Las Vegas? The city offers many opportunities to laugh at its numerous comedy clubs featuring new and seasoned comedians. Much of the comedy styles and topics are more suitable for adults with a good sense of humor. So hopefully, you can prepare to let your guard down and have a great time laughing at these Las Vegas comedy clubs.
The most recommended comedy clubs for celebrating Easter and having a good time are Delirious Comedy Club, Jokester Comedy Club, Jimmy Kimmel's Comedy Club, Aces of Comedy Club, Brad Garrett's Comedy Club, Laugh Factory Comedy Club, Las Vegas Live Comedy Club, and L.A. Comedy Club.
Visit the Vegas Lens website to learn more about these comedy clubs and other desirable shows to attend on your Easter weekend in April. View as webpage the details about the shows and any exclusive promo codes and discount opportunities available on tickets to see them.
5) The Bellagio Garden Table
The Garden Table at the Bellagio Hotel is a world-class restaurant with style, beauty, and elegance. It is a great place to dine for brunch or dinner for your Easter afternoon or evening celebration. Of course, it costs more than your average brunch or dinner, but it'll be the freshest and most delicious food you've ever eaten.
The menu choices include salmon benedict, French toast w/ berries, Vegas-style omelet, steak & eggs, seafood, and more. So if you like classy dining and luxury food, you will love being at the Bellagio Garden Table on Easter.
6) Big Shot or X-Scream Thrill Rides
Are you ready to showcase your Easter holiday thrills? Head over to the STRAT Hotel Tower and take the elevator about 800 or 900 feet until you reach the two thrill rides, Big Shot and X-Scream.
The X-Scream propels you nearly 27 feet over the tower's edge at 866 feet from the ground. Hopefully, you are not afraid of heights because this ride will keep you joyfully screaming.
The Big Shot is just as scary because you start on a platform approximately 921 feet from the ground and then get shot up into the air about 160 feet. As a result, you could get up as high as 1,081 feet above the ground.
7) Bellagio Fountains
Before you settle into your hotel room for the night on Easter, try to stop by the Bellagio Hotel to witness the free fountain show outside. Approximately 1,214 water nozzles spray water more than 400 feet into the air over an 8.5-acre manufactured lake. In addition, about 4,790 lights are in the fountain to create illumination effects for the nighttime water fountain show.
The Bellagio Fountains are 100% free to observe on Easter and every other day of the year. Watching the water and light show at the fountains is a perfect way to conclude your Easter holiday celebration before heading to bed.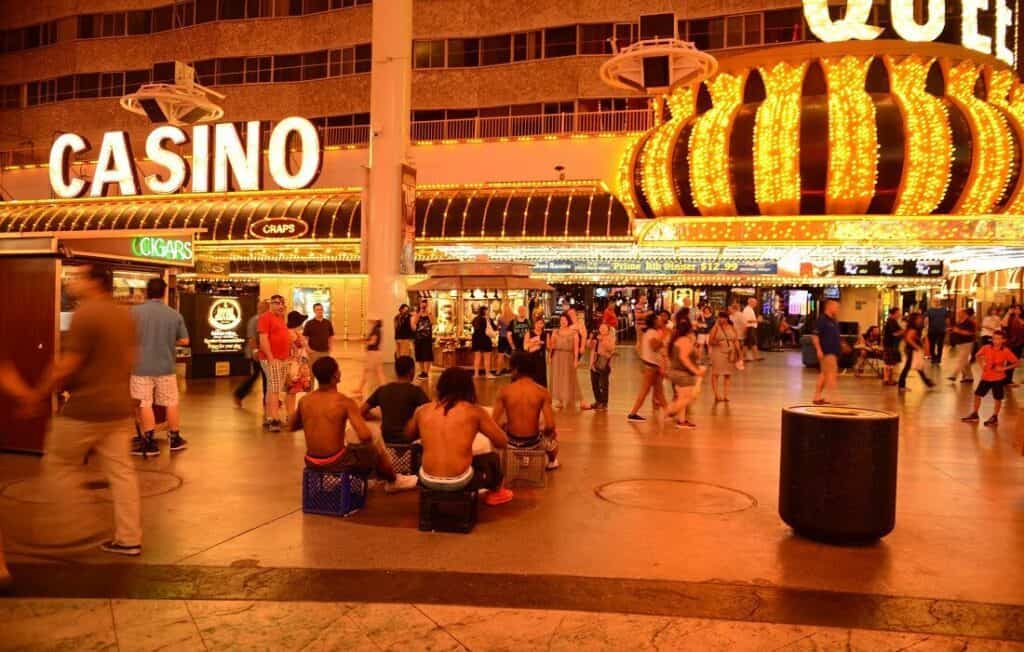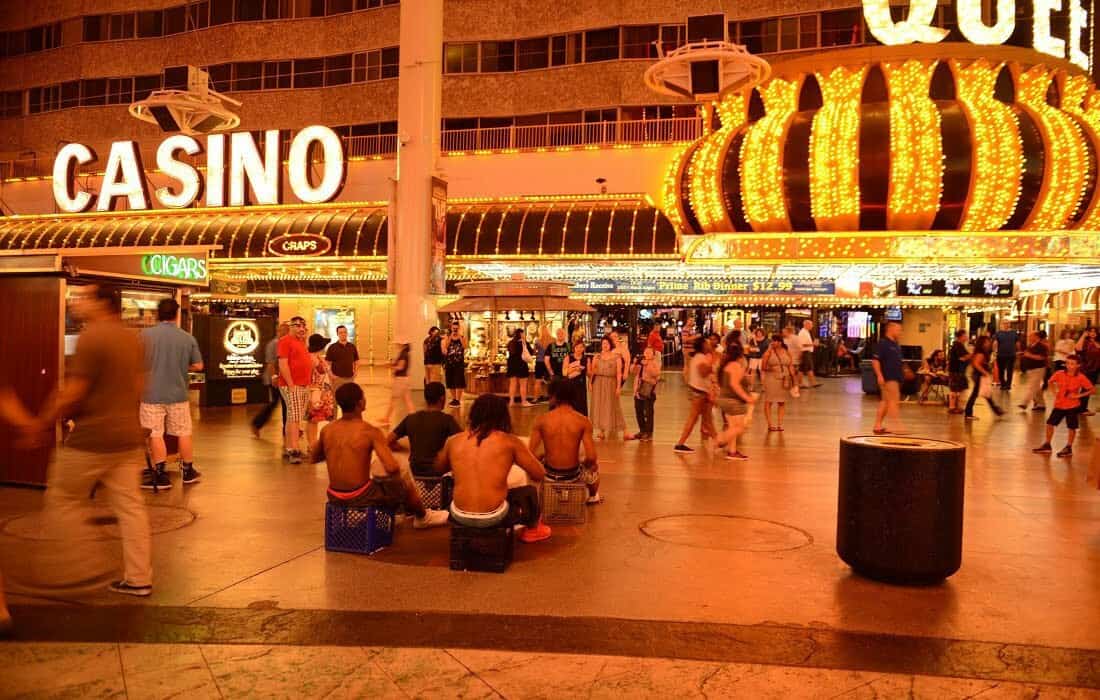 Conclusion
Are you ready to spend your Easter holiday in Las Vegas? Plan your trip early to ensure you reserve tickets and spots at your favorite hotels, shows, and events before they sell out by Easter.