Whiskey and barbecue: one of the best combos there is. Now, you can start your summer barbecue with neat bourbon, and end it with bourbon-infused ice cream.
Believe it or not, whiskey is the perfect ice cream flavor. Its versatility, depth of flavor, and, well, alcohol-content, make it a balanced and welcome addition. These seven whiskey ice cream flavor combinations sound and look impressive–but really, they're simple to throw together with any no-churn ice cream recipe or blend-and-freeze ice cream mix. Check out the following recipes for the easiest and most delicious boozy ice creams for a boozy, summer dessert–with a buzz!
1. Chocolate & Skrewball Peanut Butter Whiskey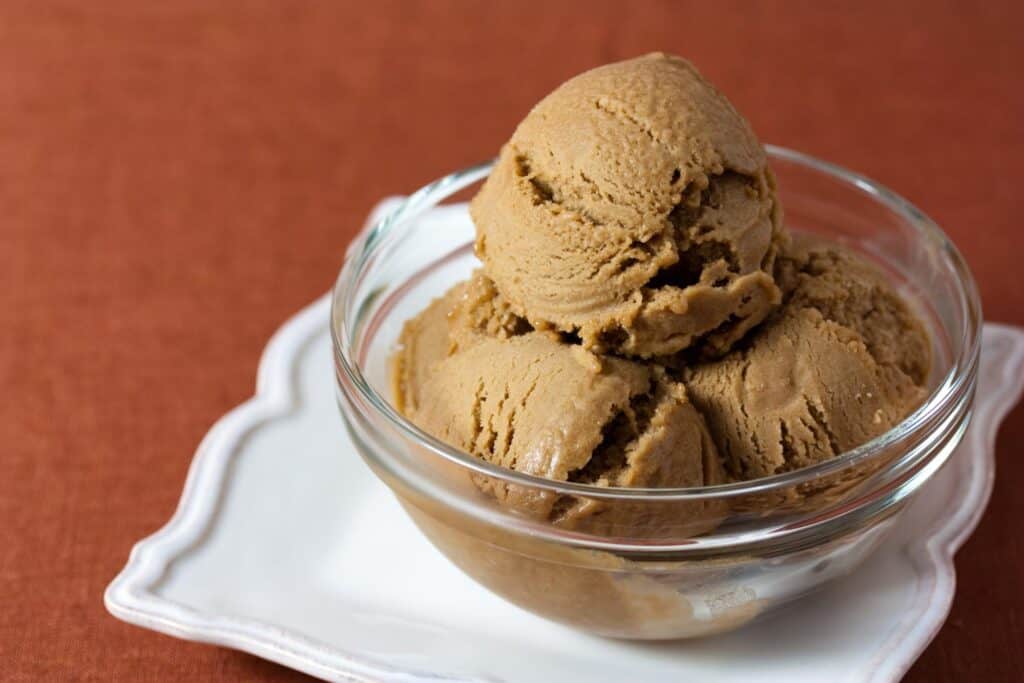 It's no secret that peanut butter and chocolate are the perfect complements, so peanut butter whiskey is a natural fit for a chocolate ice cream. With a rich, nutty flavor, this ice cream would nicely follow a savory bacon cheeseburger.
Whiskey Recommendation: Skrewball Peanut Butter Whiskey
2. Mint Julep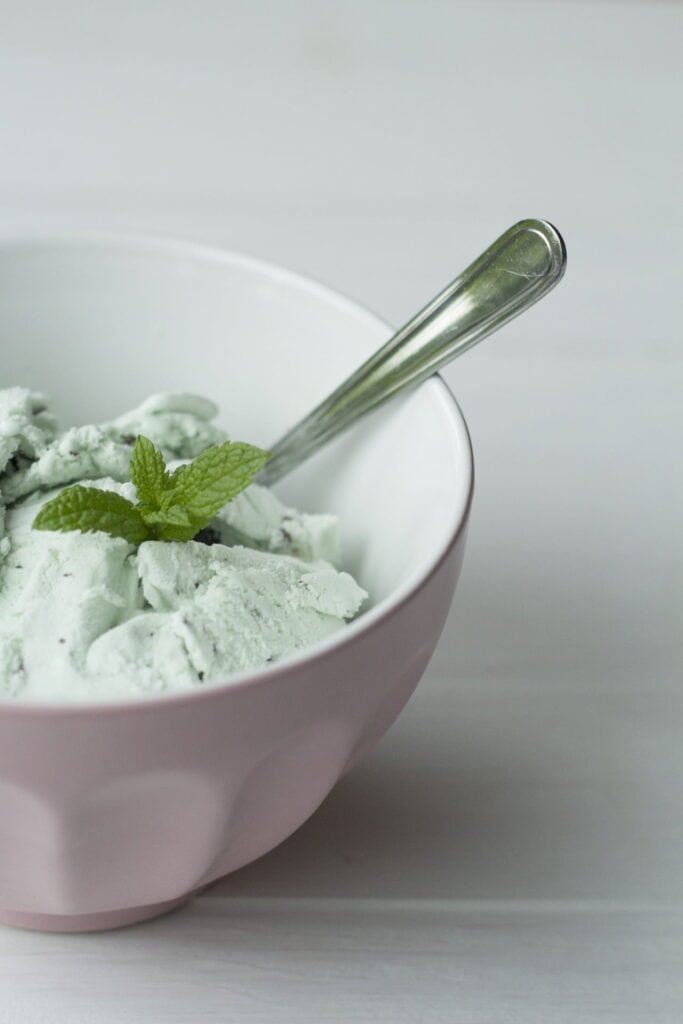 Replicate a favorite Southern, summer cocktail–in ice cream form! This recipe for no-churn Mint Julep ice cream is easy as pie, and only requires a handful of ingredients, including vanilla, mint, and your favorite bourbon. Plus, its light and refreshing flavors pair well with a hearty fried chicken sandwiches on buttermilk biscuits.
Whiskey Recommendation: Maker's Mark or Four Roses 
3. Frozen Irish Coffee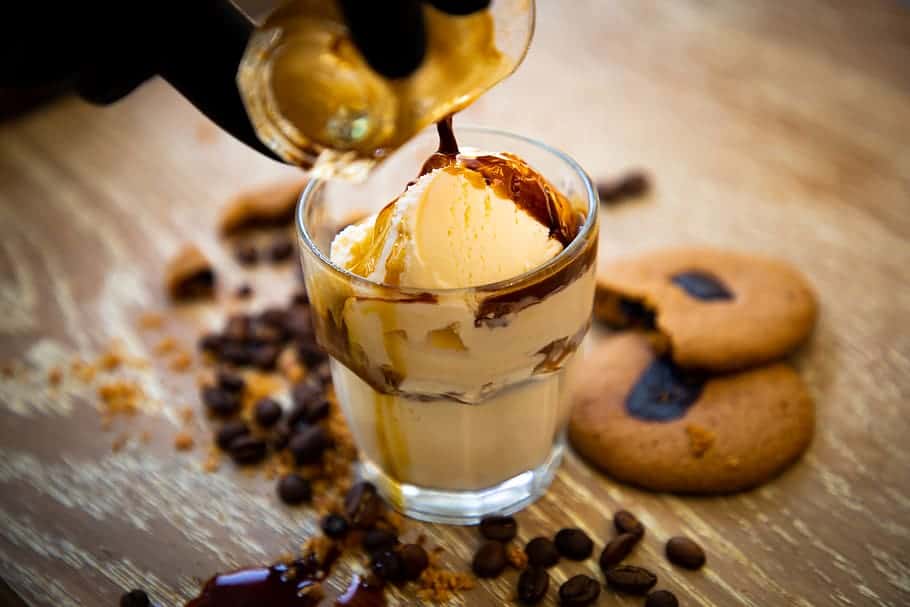 Whiskey, Bailey's, and coffee: the trifecta of fun. A well-balanced flavor with notes of coffee, cream, and spice, Irish Coffee ice cream is an excellent way to top off a night of coffee-rubbed steaks. You can personalize this with your favorite whiskey and coffee when you use a customizable ice cream mix like Hijinx.
Whiskey Recommendation: Jameson
4. Fireball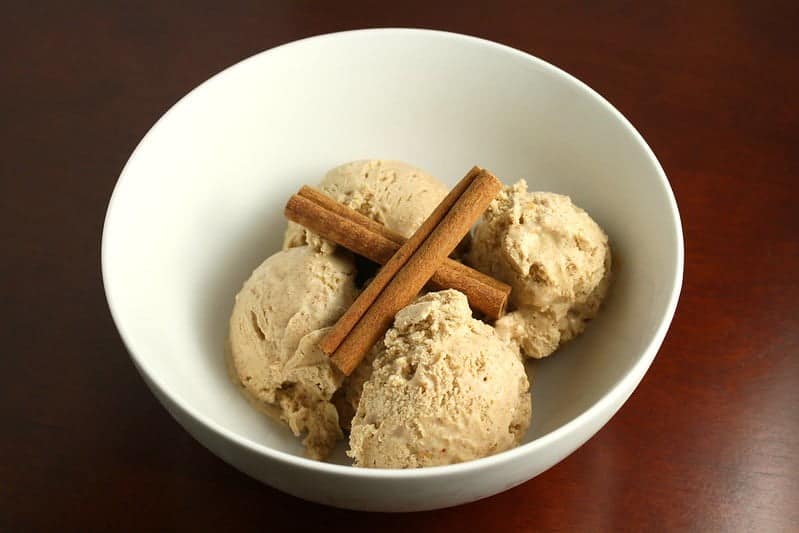 Doesn't get much simpler than this one: Fireball ice cream. Of course, that's because Fireball Whisky already contains a prominent cinnamon flavor that naturally lends itself to ice cream. This Fireball Whiskey ice cream recipe is fast and easy. Even throw a scoop into a tall glass of Coke for a spiced Coke float!
Whiskey Recommendation: Fireball Whisky
5. Vanilla Lagavulin
If you're a fan of a smoky Islay scotch, you're about to have your mind blown. Check out Whiskey Bonded's Lagavulin Vanilla ice cream recipe! After a blue cheese burger or twice-baked potatoes, this flavor would knock a meal out of the park.
Whiskey Recommendation: Lagavulin 16 Year
6. Bourbon Brown Butter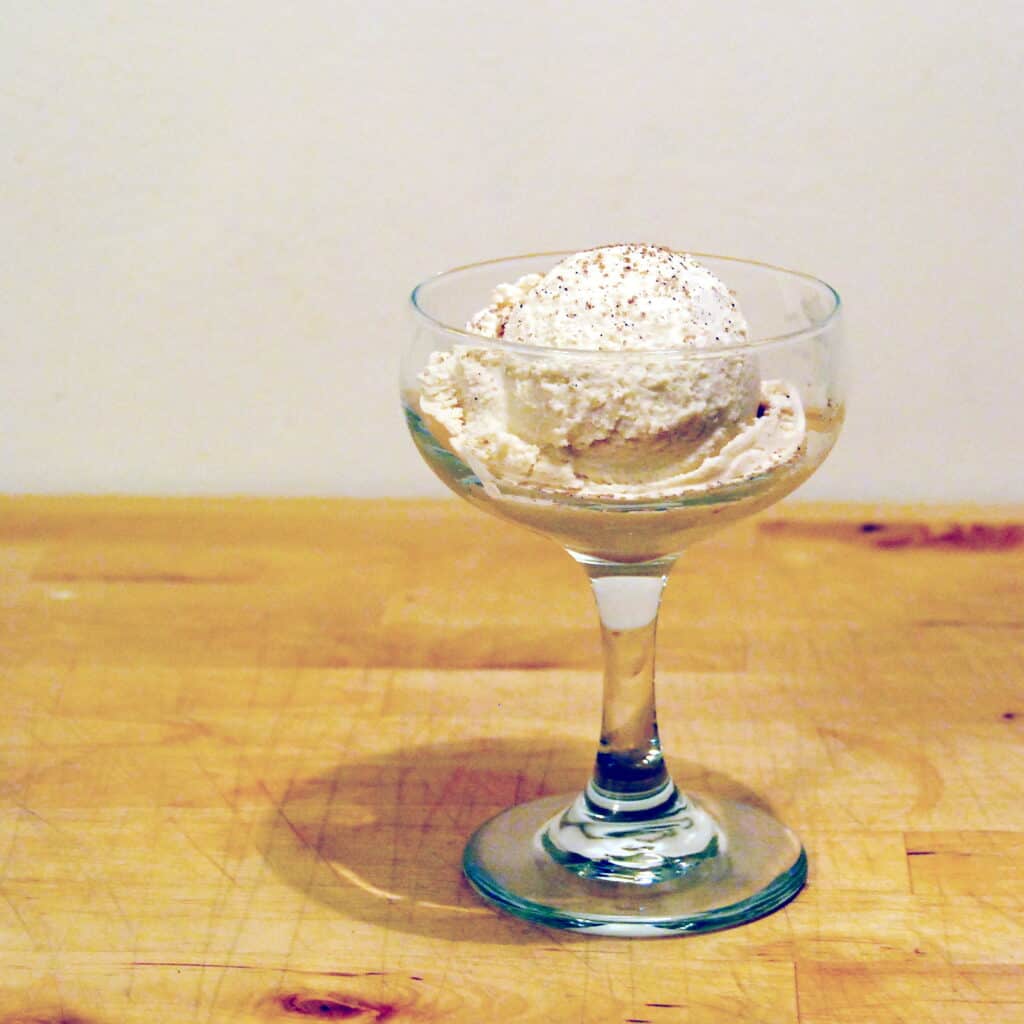 Bourbon Brown Butter ice cream is sophisticated and rich. You're about to be a man of luxury! Plus, you can add mix-ins like candied pecans to add some crunch. Try this easy recipe that doesn't require an ice cream maker. Hot tip? Try this after some grilled corn on the cob for an unexpected home run.
Whiskey Recommendation: Bulleit
7. Chocolate Whiskey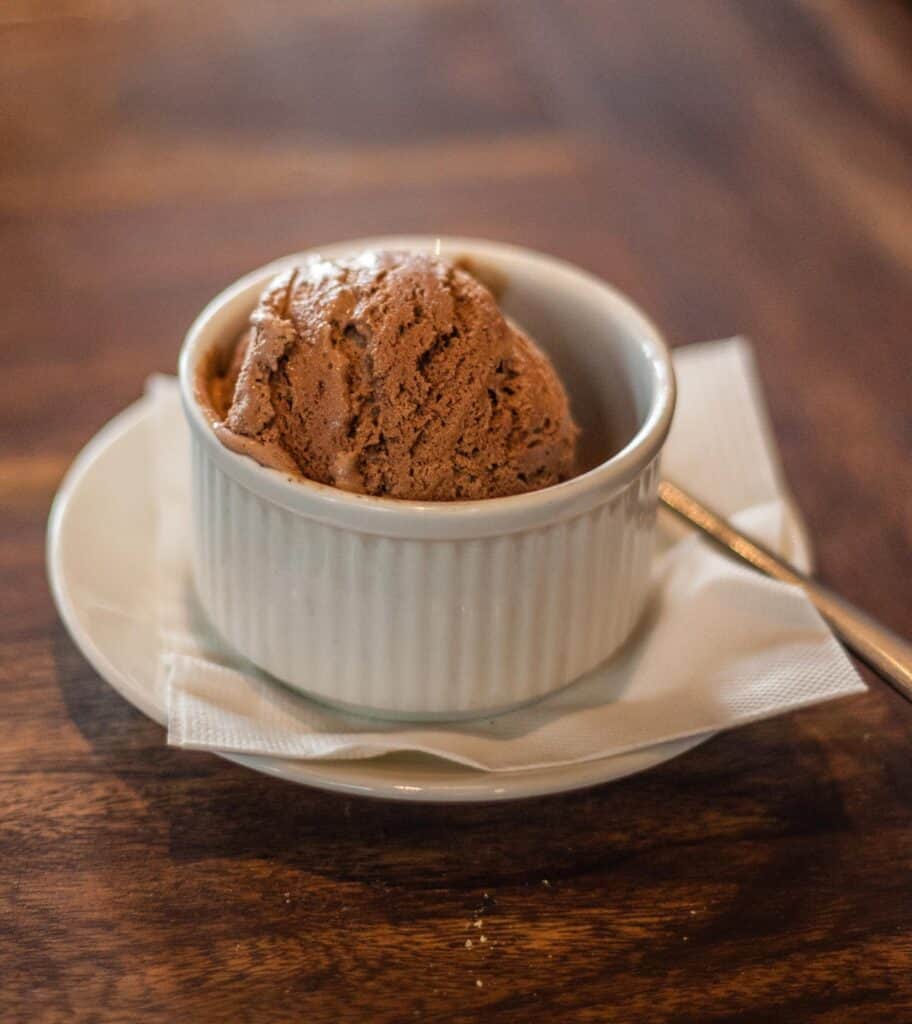 A classic combination with stellar results. Plus, this flavor provides so much room for customization! Use dark chocolate, milk chocolate, or your favorite cocoa powder. Plus, your favorite whiskey. This recipe uses a household hot chocolate mix! After some saucy pork ribs, a simple chocolate whiskey ice cream is the refreshing ender everyone wants.
Whiskey Recommendation: Aberfeldy 12 year old
8. Pumpkin Bourbon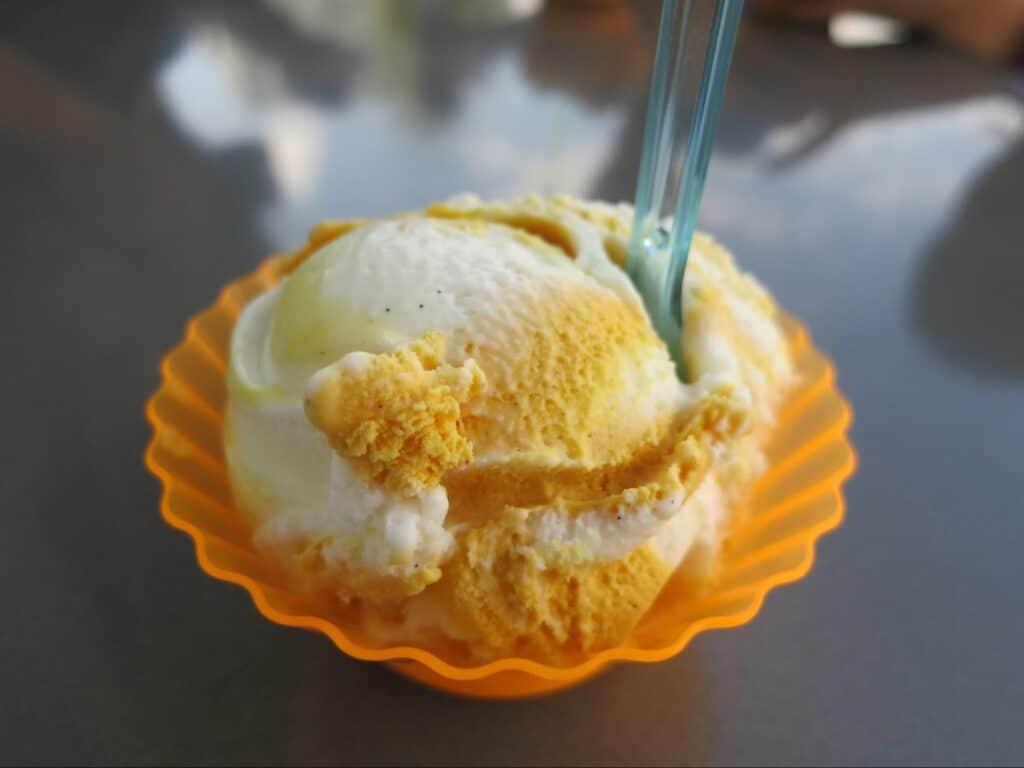 Picture this: apple cider-glazed pork chops, followed by some sweet and spicy pumpkin bourbon ice cream. Pumpkin isn't just for fall–it's an all-season power player flavor that can amp up tons of flavor combinations.
Whiskey Recommendation: Jack Daniel's Tennessee Whiskey
Making Boozy Ice Cream: A Science Made Easy
Using traditional ice cream making methods, making boozy ice cream requires a great deal of chemistry. It's not so easy to create any flavor you want, with any spirit you want. With ice cream mixes like Hijinx, for example, the chemistry is taken care of for you–so you can just blend and freeze with your favorite beer, wine, or spirit for a customized ice cream with real ABV. Of course, don't add too much, or your ice cream won't freeze. This handy chart can help guide you in your boozy ice cream journey.
The real trailblazers know: you've got to be in it to win it. So take a chance on an elevated dessert that'll score you points with friends and family. And catch a little buzz while doing it.
Want to make your own whiskey ice cream at home with just a blender? Try Hijinx ice cream mix. Think of it as "the cake mix of ice cream": just blend with your favorite ingredients and water, then freeze!