Known as the capital and the largest city in Massachusetts, Boston plays host to over 19 million tourists and business travelers every year. If you're heading to the city for work purposes rather than pleasure, you should still make the most of your free time and explore what Boston has to offer. Whether you're in the city for a few nights or an extended stay, here are some of the best things to do on a business trip in Boston.
Where to Eat
Like with any city in the United States, Boston is filled to the brim with fantastic cafés, bars, coffee shops, and restaurants. No matter where you stay, there are plenty of eateries that are sure to satisfy your taste buds. If you're heading for lunch, many business travelers frequent Café Madeleine, which provides a range of espresso drinks, French pastries, and a charming atmosphere. Located in the Back Bay neighborhood, Café Madeline is known for its quick and easy service, meaning you can pick up a tasty treat if you're in a hurry.
Where to Stay
If you are in Boston on business, it's very likely that your meetings and conferences will be held in the Back Bay neighborhood. To eliminate the risk of having to commutearound the city, it's important to choose accommodation that is close by. For thosemid to long-term trips, Blueground offers beautifully furnished apartments that can be rentedfor a minimum of one month. They offer these premium monthly apartment rentals not only in the Back Bay area but all around Boston, as well as other stimulating cities around the world. . Finding a place to stay that's comfortable, cozy, and truly feels like a home away from home can make your business travelso much easier.
Head to a Museum
If you have some downtime in the city and are interested in history and culture, why not take a trip to a museum? Regarded as one of the biggest museums in North America, Boston's Museum of Fine Arts is home to over 450,000 works of art. From the moment you step inside, prepare to be amazed at the museum's spectacular collection, featuring a wonderful array of French Impressionist paintings. There are tons of exhibits to feast your eyes on, so if you have a day off in the city, finding out more about what makes Boston so special with tourists, locals, and business travelers can help broaden your horizons.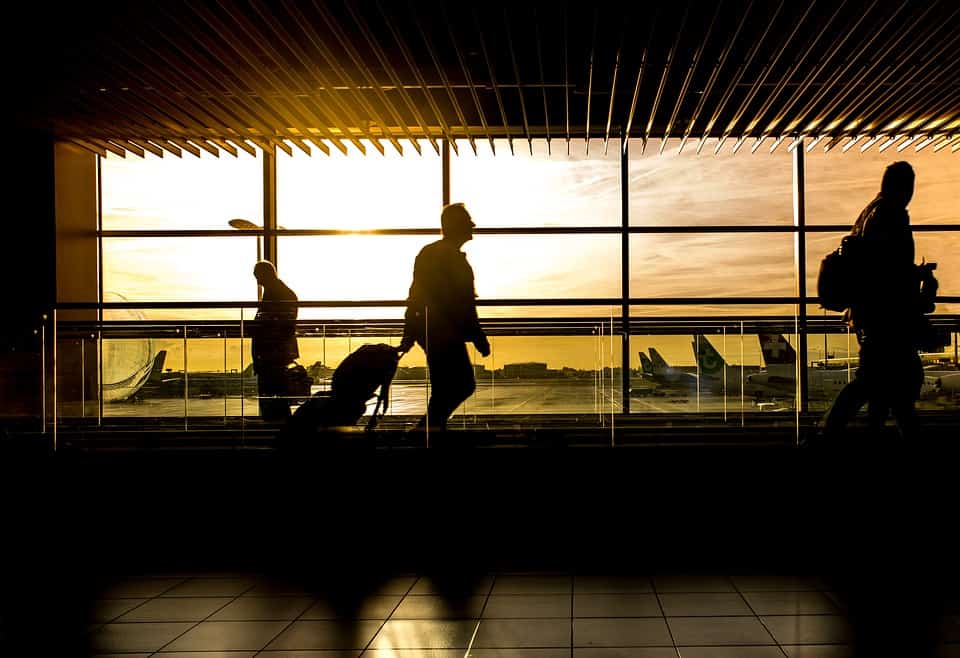 Explore the Outdoors
If you're heading on a business trip to Boston in the summer months, exploring the outdoors and taking in the city's gorgeous scenery can help reduce stress levels and give you a much-needed break away from your workload. Boston's Public Garden is a popular hotspot for both locals and tourists, where you can stroll past the famous Swan Boats which were created and operated more than 100 years ago. With a lovely lake and fountains to take in, there are plenty of benches in the garden on which to relax, too.
See a Sports Game
For the sports fanatics, no trip to Boston is complete without a visit to Fenway Park. Home to the famous Boston Red Sox, the park is the oldest ballpark in MLB (Major League Baseball) history. Fenway Park can hold 40,000 spectators, with a whole host of exciting baseball, hockey, and soccer games to take in. Whether you sign up for a tour of Fenway Park, or go and see a game, mingling with the locals and immersing yourself in a thrilling atmosphere full of spectators and supporters can be a great way to learn more about the city.
Go on a Brewery Tour
If you love nothing more than to sit back and relax with an ice-cold beer after a long day of meetings, signing yourself up for a brewery tour is a must. These tours can be done as both a day and evening option, giving you a chance to explore Boston's popular brew/pub scene. When on the tour, you will have the opportunity to learn about the history and mechanics of brewing beer, as well as sample some award-winning stouts, pilsners, and other beers.
Take in the Views
Heading to the Skywalk Observatory can give you the chance to see the hustle and bustle of Boston from high above. Providing you with a 360-degree view of the city, The Observatory is located in the Prudential Tower. Visitors can see the skyline of Boston either in the daytime or evening, where you can get the opportunity to appreciate the glistening night view.
No matter how long you're on business in Boston, there are tons of exciting attractions and sights to explore. Whether you're a fan of history, art, sport, or want to explore the outdoors, with so much to see and do in the city, mixing business with pleasure can help make your trip one you'll never forget.