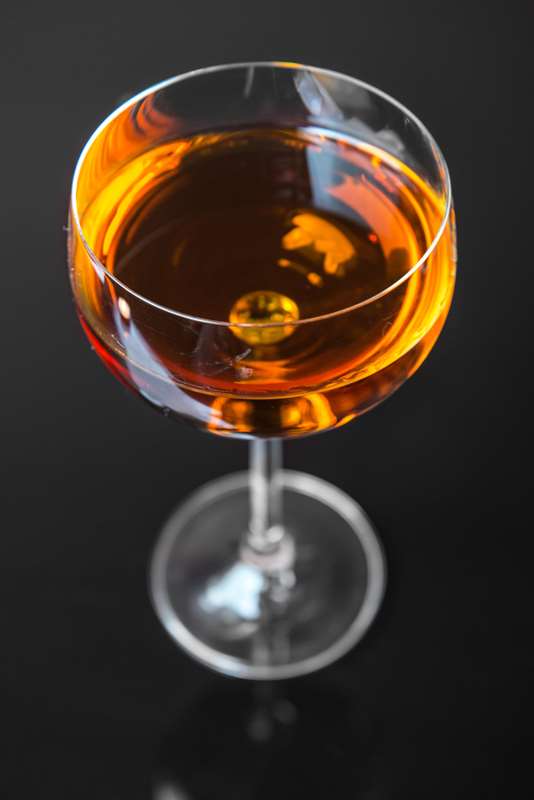 Angel's Share is a cocktail mixers company. Angel's Share launched in 1993 with little attention. Since its debut, the cocktail renaissance has risen and flourished, owing primarily to Milk & Honey's model, which inherited Angel's Share's church-like ambiance and sense of decorum.
The ingredients of the Angel's Share cocktail are: bourbon whiskey, amaro, Crème de Cassis and orange bitters. Stirred with ice and garnished with lemon twist, it is strained into chilled cocktail glass.
Ingredients
1 ½ ounce Bourbon whiskey
½ ounce Amaro
¼ ounce Crème de Cassis
½ tsp Orange Bitters
Lemon twist
Recipe
1. Stir with ice and strain into chilled cocktail glass.
2. Add lemon twist.
3. Serve in a Cocktail Glass.
Image Source: https://www.yayimages.com/7571540/wine-in-glass.html