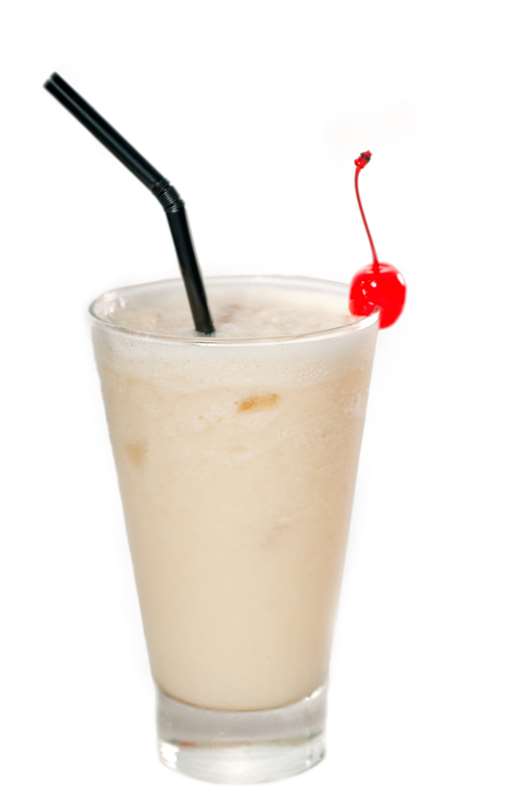 One of the most popular tropical cocktails in America, the Banana Daiquiri is a sweet and creamy concoction with a taste that reminisces of childhood vacations to sunny locations. Originally created by Jennings Cox at the Hotel Nacional de Cuba in Havana, Cuba in 1934. Cox was introduced to the rum-based cocktail by an American female bartender named George J. Kappeler who he met while touring the island's bars.
A little imagination, a lot of ice and fresh fruit makes this smooth drink. A tropical twist on the classic daiquiri, this frozen treat is perfect for the tropics or the home.
Ingredients
1 ½ ounce Light Rum
1 tsp Triple Sec
1 ½ ounce Lime Juice
1 tsp Sugar
1 Medium banana, sliced
Recipe
1. Combine ingredients in blender with 1 cup crushed ice and blend until smooth. 2. Pour into champagne flute.
3. Garnish with a cherry.
4.Serve in a Champagne Flute.
Image Source: https://www.yayimages.com/1669906/frozen-banana-daiquiri-drink-cocktail.html