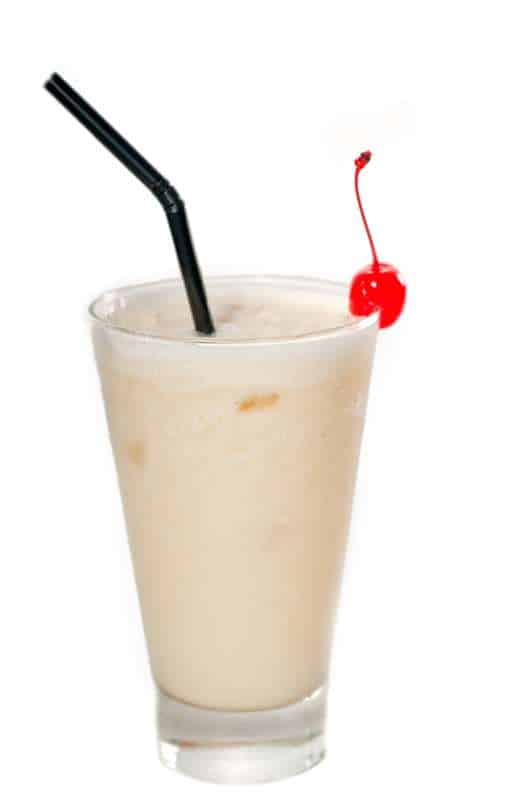 Bananas Foster is a classic New Orleans dessert that's been reworked for your cocktail hour. The problem is that, with most recipes, you'd end up with a sugary mess. Bananas Foster is a dessert of bananas, butter, sugar, dark rum, and vanilla.
The history of this cocktail is unclear. Some claim it was invented by Paul Blanchard in 1951 in New Orleans. Others say that the actual inventor is unknown and it has been credited to many people over the years. This recipe uses one tablespoon of butter and two tablespoons of brown sugar.
Ingredients
1 ounce RumChata
1 ounce dark rum
½ ounce banana liqueur
½ ounce butterscotch liqueur
Ice
Banana slices
Cinnamon
Recipe
1. In a cocktail shaker, combine the RumChata, rum, banana liqueur, butterscotch liqueur, and ice.
2. Shake to chill and strain into a rocks glass.
3. Garnish with the banana slices and sprinkle with cinnamon.
Image Source: https://www.yayimages.com/1669906/frozen-banana-daiquiri-drink-cocktail.html