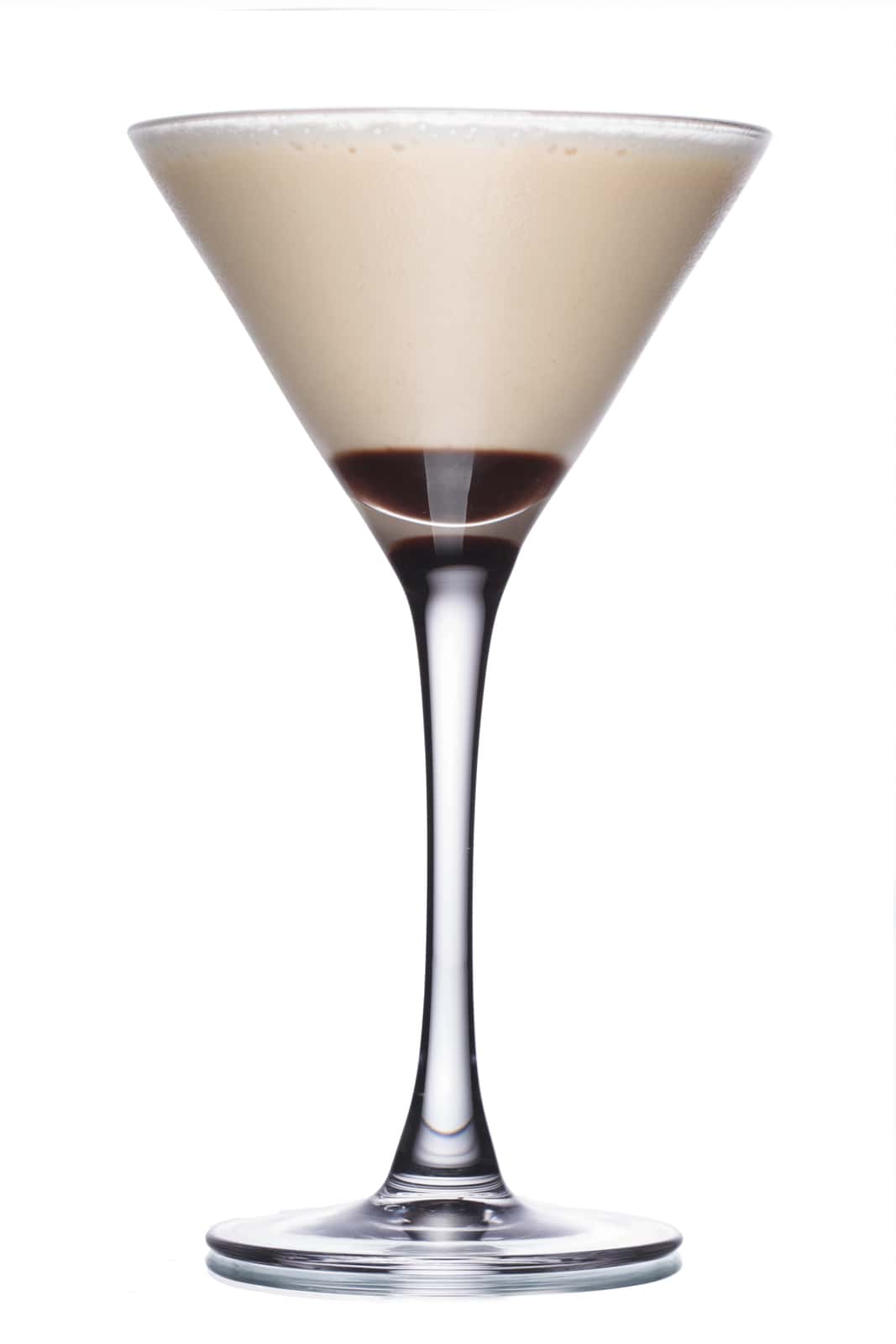 The Barbary Coast drink is a Prohibition-era mixture of Scotch whisky, gin, white crème de cacao, and cream. It is a cocktail that was invented in 1893 at The Barbary Coast, a San Francisco bar. And, yes – it does sound like the name of that notorious city! The Barbary Coast was a nine-block region in San Francisco that was a red-light district favored by sailors from the mid-nineteenth to early twentieth century.
The preparation is quite simple; shaken with ice and served in a cold coupé glass with freshly grated nutmeg on top. It is described in The Savoy Cocktail Book as being served in a cocktail glass with broken ice.
Ingredients
1 ounce Gin
1 ounce Rum
½ ounce Scotch
1 ounce Light Cream
½ ounce Creme de Cacao
Glassware: Cocktail Glass
Recipe
1. Mix all ingredients in a cocktail shaker with ice.
2. Strain into a chilled cocktail glass.
Image Source: https://www.yayimages.com/19665446/coffec-cocktail-with-liqueur.html