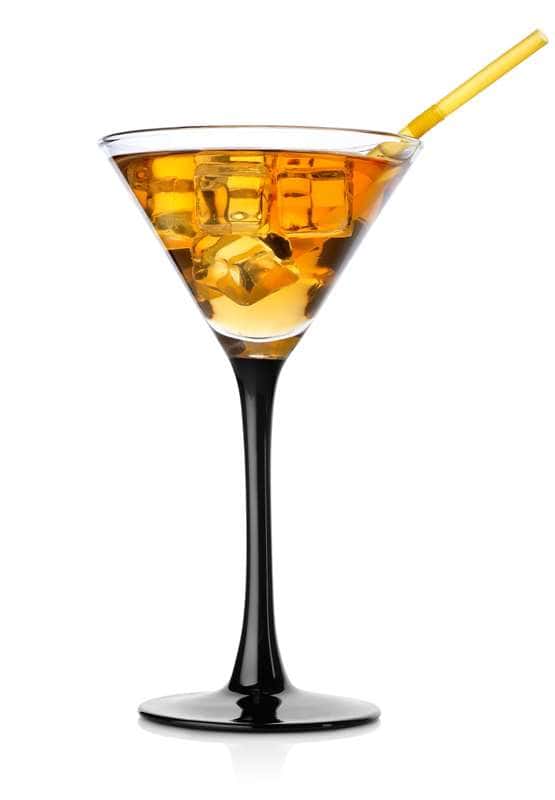 Barton Special is a cocktail made using Applejack, Calvados, Scotch whisky and garnished with lemon zest twist. According to legend, the drink has been around since the reign of Charlemagne and was initially a sort of cider. Calvados, like Champagne, has its own "appellation," which became official in 1942.
Stir all ingredients together in glass with ice cubes till chilled. Strain into cocktail glass. As you sip, you'll notice four different flavors emerge: a touch of apple, followed by the essence of the scotch, the sharpness of the gin, and the aftertaste, which returns to the scotch.
Ingredients
½ ounce Applejack
¼ ounce Scotch
¼ ounce Gin
Recipe
1. Shake with ice and strain into old-fashioned glass over ice cubes.
2. Serve in an Old-Fashioned Glass.
Image Source: https://www.yayimages.com/3633567/brown-cocktail-in-a-high-glass.html