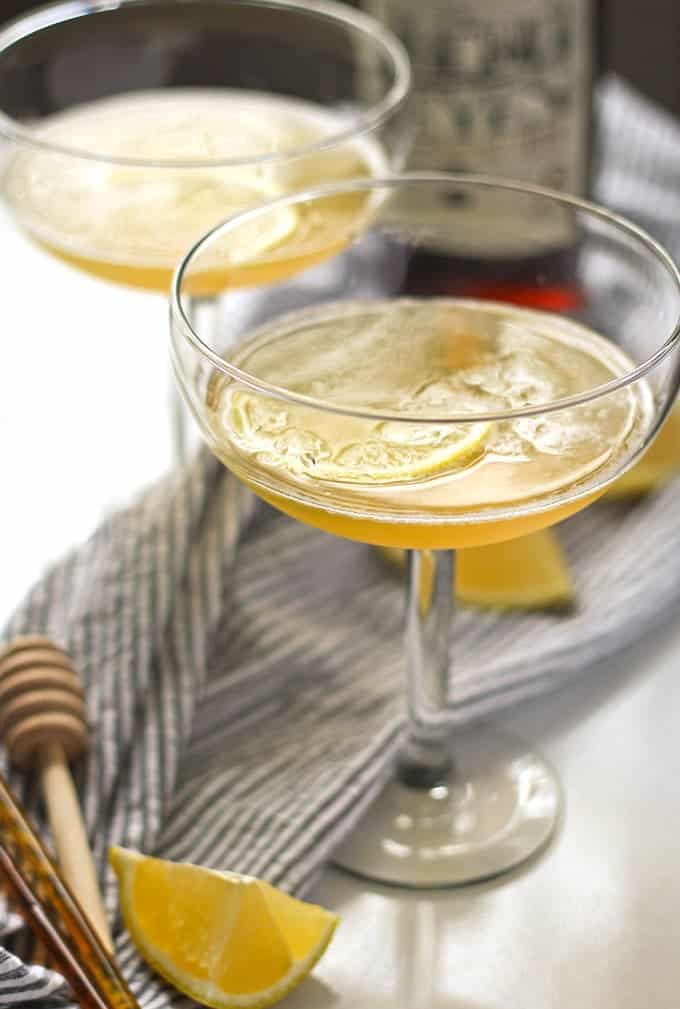 Bee Sting is an iconic cocktail which was invented in 1948. It gets its name because the drink contains both honey and pepper, which are long believed to be the two ingredients that make a person feel like they have been stung by a bee.
The Bee Sting is a delicious take on the classic bee's knees cocktail. You can make it with gin or tequila, but in this case we used gin to create a fun summertime cocktail perfect for brunch.
Ingredients
2 Ounce(s) Gin
¾ ounce Fresh lemon juice
¾ ounce Honey Syrup
1 tsp Absinthe or pastis
Star anise pod
Recipe
1. Shake with ice and strain into chilled cocktail glass.
2. Garnish with star anise.
3. Serve in a Cocktail Glass.
Image Source: https://www.honeyandbirch.com/wp-content/uploads/2015/11/bee-sting-cocktail-gin-cocktail-41.jpg