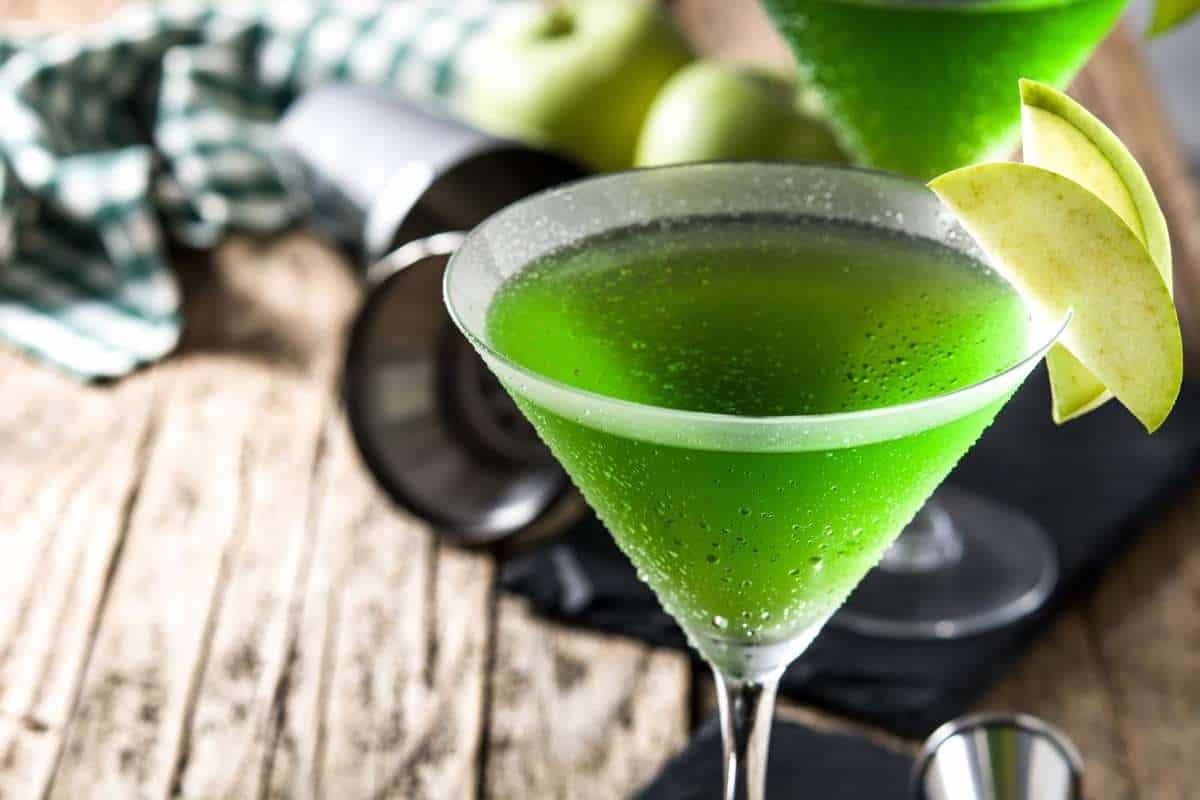 The Big Apple Martini is a cocktail made with apple vodka, triple sec, and pineapple juice. It is a mixture of fruitiness and tartness – two flavors that are not often found together in drinks. This drink was created in the 1980s when apple vodka was first distilled.
With most popularity in American bars, it has been known to be ordered all over the world due to the tourist demand from other countries. Its popularity can also be attributed to its easy-to-make recipe that only requires four ingredients; however, some variations of this drink use different types of liquor or even no liquor at all. It is served chilled in an old-fashioned glass with apple slice garnish.
Ingredients
2 ounce pink vodka
1 ounce sour apple schnapps
½ ounce pineapple juice
½ ounce sour mix
drizzle of Chambord
Garnish: apple slice
Recipe
1. Combine vodka, sour apple schnapps, pineapple juice, and sour mix over chipped ice and shake well.
2. Strain into a well-chilled martini glass.
3. Drizzle Chambord through the center.
4. Garnish with a granny smith apple slice on the side of the glass.
Image Source: https://www.yayimages.com/37208632/green-appletini-cocktail.html