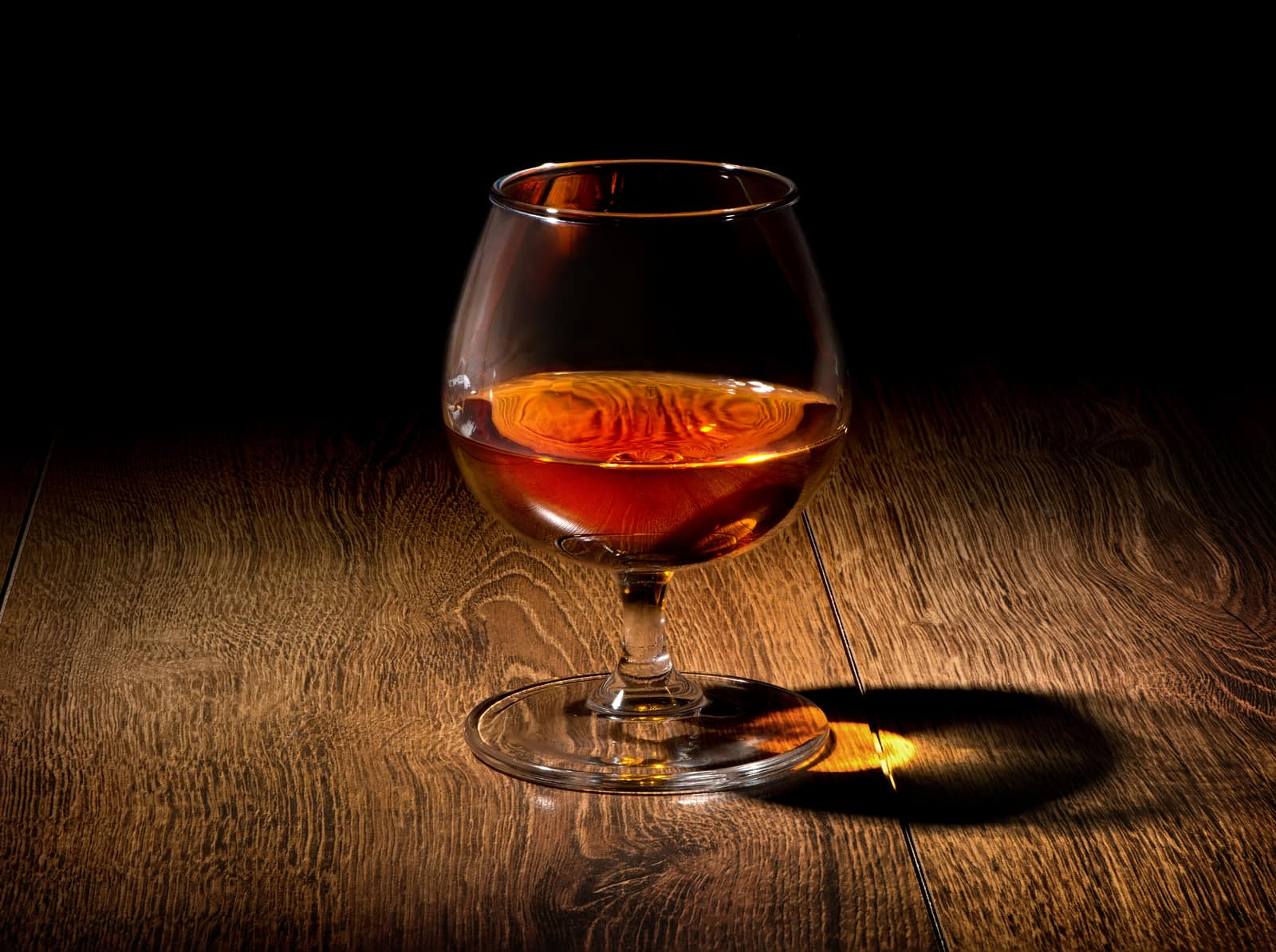 The Black Maria cocktail was created in the 1800s by a waiter in New York who was serving a customer who refused to give his name. The waiter, in retaliation for this, came up with the cocktail in retaliation. The drink is really just an Old Fashioned with some amaro added to it. The drink got its name from the color of the amaro that was used (brandy and black cherry liqueur).
It is one of the most popular drinks in Brazil made by mixing light rum, powdered sugar, and strong black coffee in a cocktail shaker with ice cubes. The concoction is then strained into a cocktail glass, garnished with grated cinnamon on top, and served with two straws.
Ingredients
2 ounce Light Rum
2 ounce Coffee-flavored brandy
½ ounce Simple Syrup
4 ounce Hot strong brewed coffee
Recipe
1. Stir in prewarmed Irish coffee glass.
2. Serve in an Irish Coffee Glass.
Image Source: https://www.yayimages.com/15791058/cognac-in-glass.html