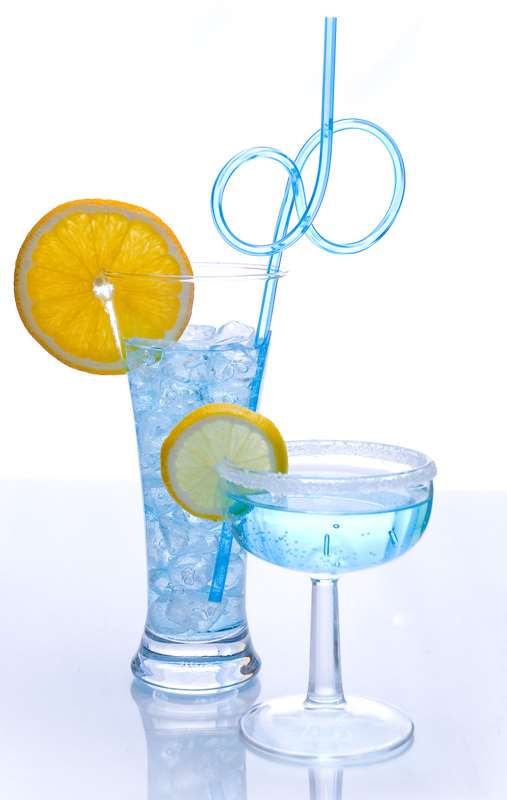 The Blue Kamikaze cocktail can be traced back to the late 1800s. The drink's original recipe was a mix of vodka, blue curaçao, and lime juice. It was introduced by a barman from Japan named Hisayuki "Rocky" Aoki at the Cabana Club in Tokyo in 1967. It was one of Aoki's creations that were based on the blue Hawaiian drink, but instead of pineapple juice it used lemon juice as its base. In 1973, Aoki's name made an appearance in a Time magazine article about the Cabana club, which helped introduce his recipes to America and Europe.
It is one of the most famous cocktails found in the cocktail book. It's a very pretty drink, with its vibrant blue color (hence the name). It is quite sweet and has an aromatic lime flavor that instantly hits your taste buds when you take a sip.
Ingredients
¾ ounce freshly squeezed lime juice
¾ ounce blue curaçao
1½ ounces vodka
Ice
Lime wheel for garnish
Recipe
1. Chill a martini glass.
2. In a cocktail shaker, combine the lime juice, blue curaçao, and vodka.
3. Add ice and shake.
4. Strain into the chilled martini glass.
5. Garnish with the lime wheel.
Image Source: https://www.yayimages.com/1207672/blue-drink.html