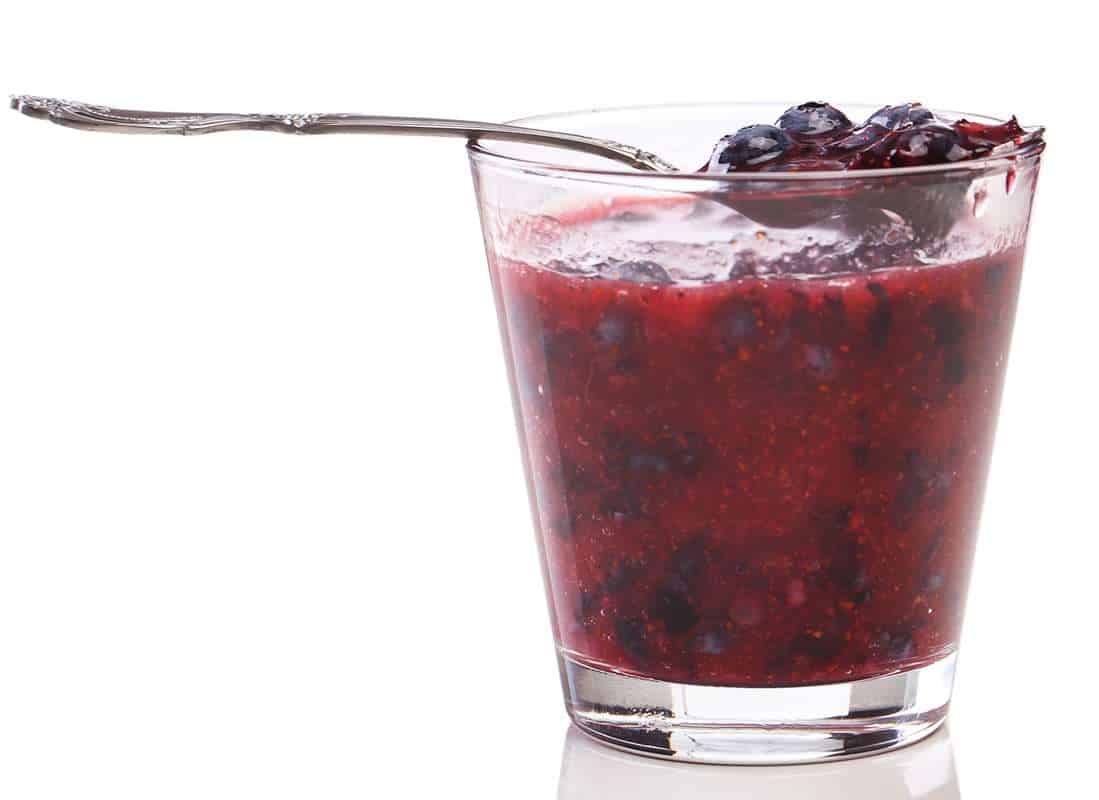 The Blueberry Mint Fizz cocktail was invented by a bartender at the Occidental Hotel in San Francisco, California in 1800s. Its popularity spread throughout the United States during Prohibition.
It is a popular summer cocktail that consists of gin, blue curacao, fresh lime juice, sugar syrup and club soda. It often contains a splash of pineapple juice as well as garnished with mint leaves and blueberries on top. Blueberries and mint are a classic pairing, and this cocktail brings the two flavors together for a refreshing drink that's easy to whip up.
Ingredients
10 mint leaves plus mint sprig for garnish
1 teaspoon superfine sugar
½ lemon, cut into wedges
1½ ounces blueberry vodka
Ice
Club soda
Fresh blueberries for garnish
Recipe
1. In a cocktail shaker, muddle the mint, sugar, and lemon wedges.
2. Add the blueberry vodka and ice. Shake to chill.
3. Strain into a rocks glass filled with ice. Top with the soda.
4. Drop in blueberries and garnish with a mint sprig.
Image Source: https://www.yayimages.com/14774310/delicious-natural-jam.html