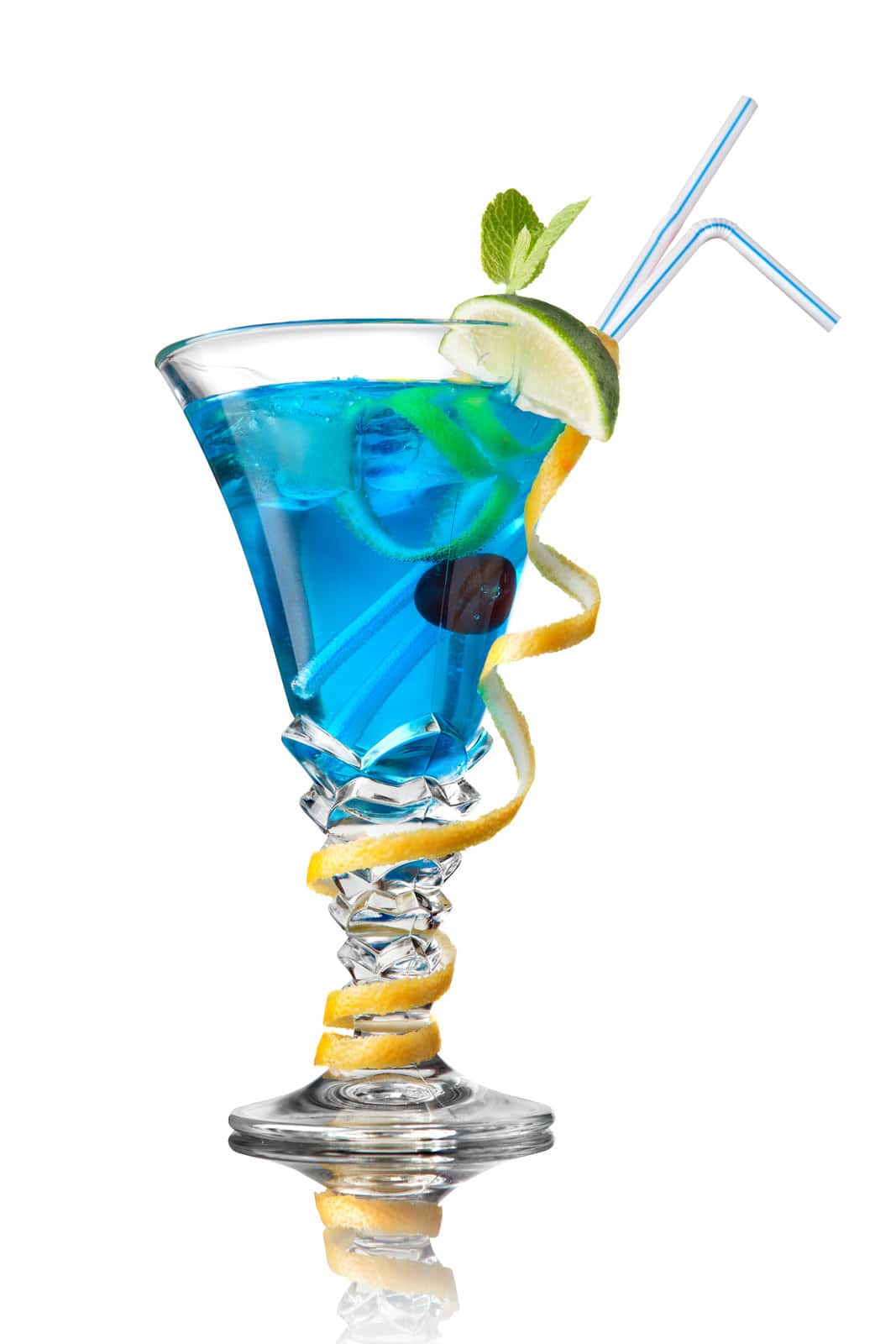 The Bluebird cocktail is a gin-based drink that was popular in the 1930s and 1940s. It is a popular gin or vodka cocktail. Blue curacao is used in the Blue Bird drink, which is made with gin or vodka. Gin with Angostura bitters and curacao, according to the Savoy Cocktail Book.
Another version from the Café Royal Cocktail Book (1937) substitutes vodka for gin, with maraschino liquor and fresh lemon juice added. Bill Tarling, who was noted for his numerous blue colored drinks, reinvented the original gin-based cocktail. Tarling's modifications to the original recipe may have been due to the inclusion of angoustura bitters, which would have changed the hue of the cocktail's final tint.
Ingredients
2 ounce Gin
1 ounce Triple Sec
1 ounce Blue Curacao
1 tsp Bitters
Garnish: Cherry
Glassware: Cocktail Glass
Recipe
1. Mix all ingredients in a cocktail shaker with ice.
2. Strain into a chilled martini glass.
3. Garnish with cherry.
Image Source: https://www.yayimages.com/8100102/blue-curacao-cocktail-isolated-on-white.html