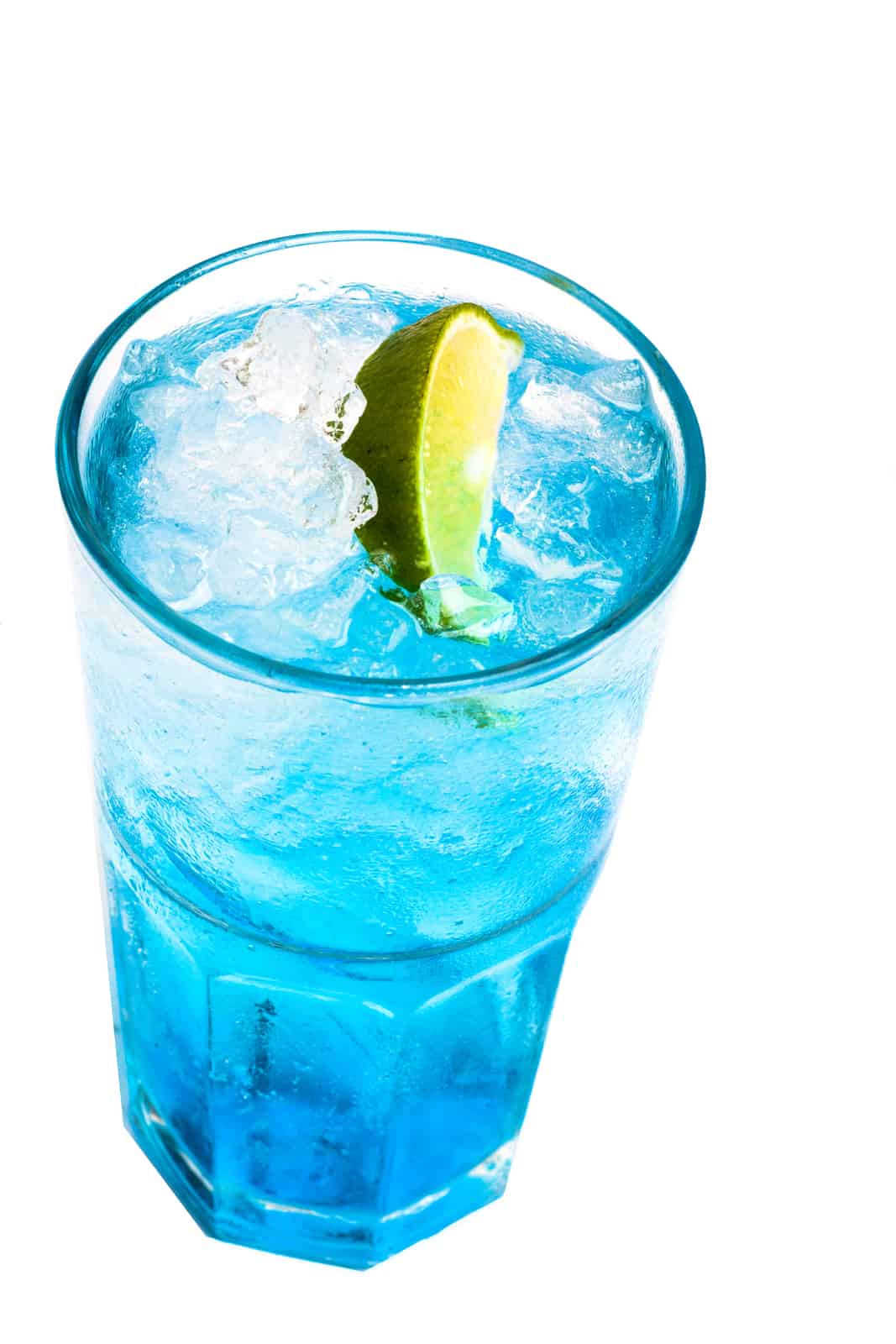 Bonnie Blue Gin Fizz cocktail is an alcoholic mixed drink. It is a variation of a Gin Fizz cocktail. The drink was invented in the late 19th century in either 1874 or 1890 by a bartender at the Merchants Hotel, Memphis, Tennessee.
Bonnie Blue Gin Fizz is the perfect drink for your summer BBQs. With only 3 simple ingredients, this drink is sure to be a crowd pleaser.
Ingredients
¾ ounce freshly squeezed lemon juice
1 ounce simple syrup
1½ ounces gin
Ice
1 ounce blue curaçao
Club soda
Lemon slice for garnish
Recipe
1. In a cocktail shaker, combine the lemon juice, simple syrup, and gin.
2. Add ice and shake until chilled. Set aside.
3. In a highball glass, pour the blue curacao. Carefully add ice.
4. Strain the mixture into the highball glass.
5. Top with club soda.
6. Garnish with a lemon slice.
Image Source: https://www.yayimages.com/12912816/glass-of-blue-cocktail-with-lime-on-white-background.html