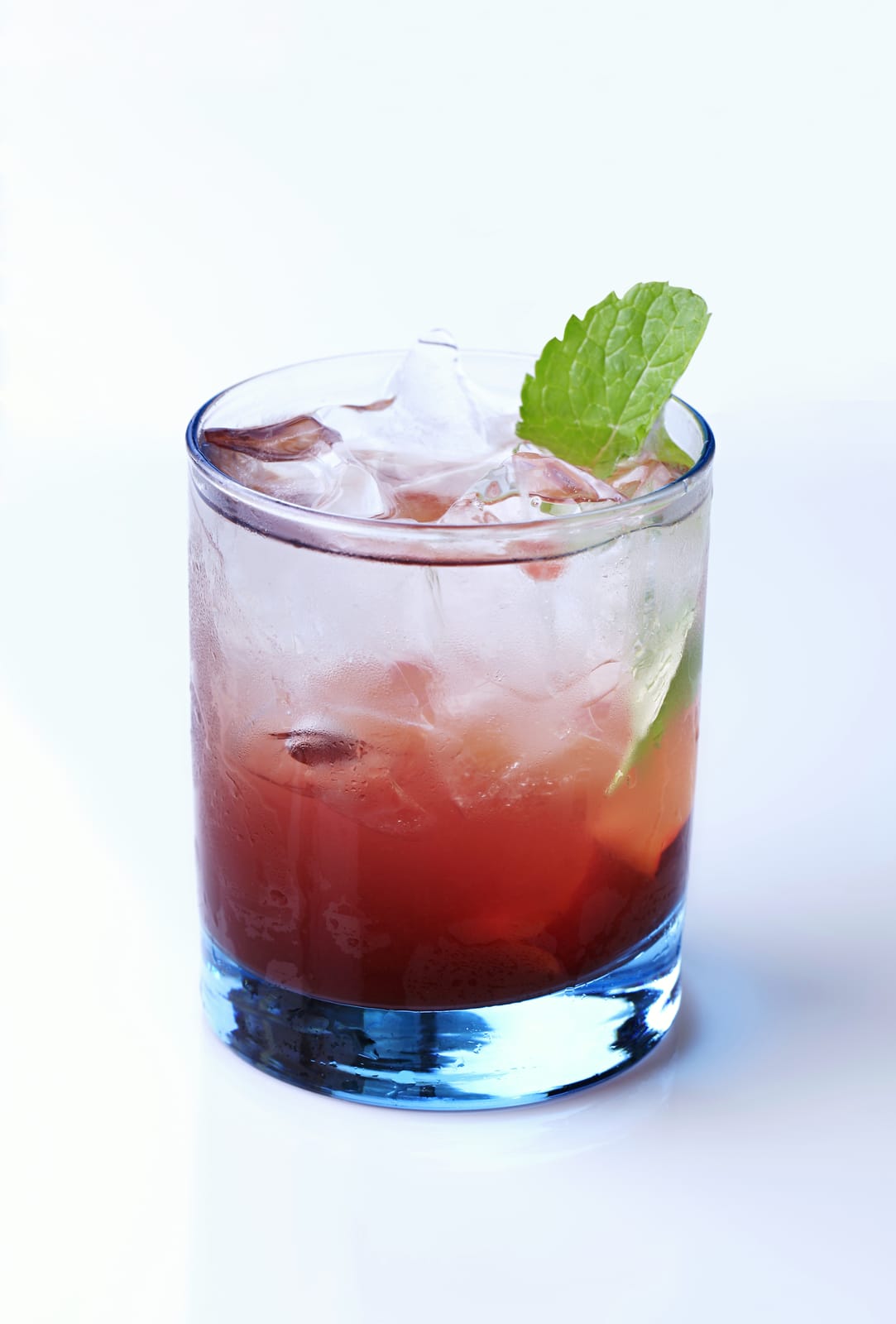 The Bramble is a cocktail created by Bradsell in 1980s London, England. It is a classic drink that was first created in the late 1800s and has been speculated that this drink was created by the same person who invented the Margarita, but there is no evidence to support this claim.
Best described as a spring cocktail, the Bramble brings together dry gin, lemon juice, sugar syrup, crème de mûre, and crushed ice. Bradsell also suggests finishing off the cocktail with some fresh red fruits and a slice of lemon.
Ingredients
1 ¾ ouncel Gin,
¾ ouncel Crème de Mure,
1 ounce Lemon Juice,
½ ounce Sugar Syrup
Blackberry
Recipe
1. Add all ingredients (except creme de mure) into mixing glass.
2. Fill mixing glass with cubed ice and fill rocks glass with crushed ice.
3. Shake for 10 seconds.
4. Strain mixture into glass and top up with crushed ice. Pour creme de mure over drink using bar spoon.
5. Garnish with 2 lemon slices and blackberry.
Image Source: https://www.yayimages.com/21793562/iced-drink.html