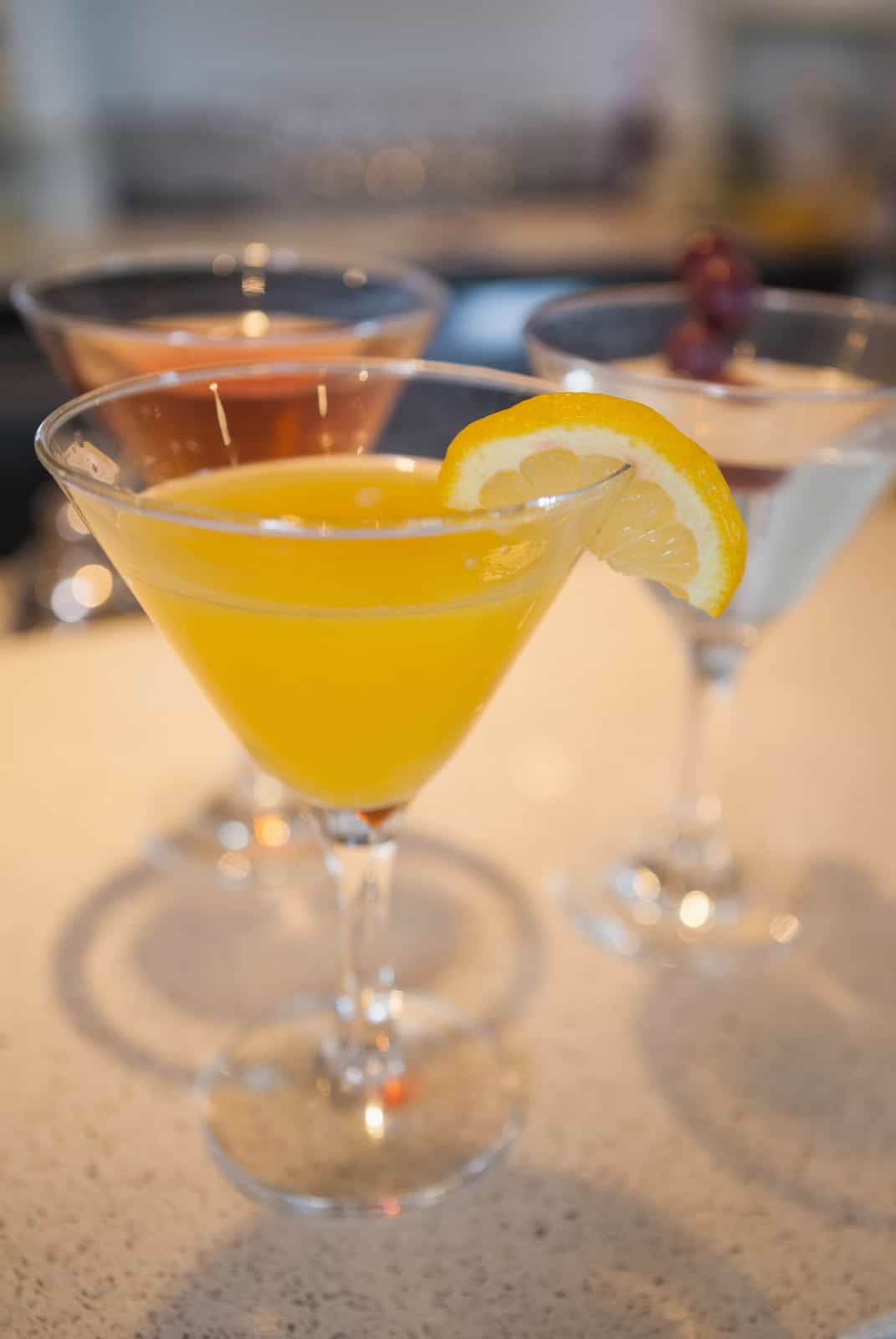 Brown Derby is a type of cocktail made from bourbon, honey syrup and fresh grapefruit juice. The drink was created in the early 1930s at the Hollywood Brown Derby restaurant in California. It was named for a hat worn by the restaurant's founder, Robert H. Cobb.
A delicious combination of bourbon, grapefruit juice, and honey syrup makes up the famous Brown Derby drink. The honey bridges the distance between the acidic citrus and the fiery bourbon to create a complicated mix that has lasted the test of time, thanks to that trio of basic ingredients.
Ingredients
1½ ounces bourbon
1 ounce freshly squeezed grapefruit juice
½ ounce honey syrup
Ice
Grapefruit wedge or peel for garnish
Recipe
1. Chill a cocktail glass.
2. In a cocktail shaker, combine the bourbon, grapefruit juice, and honey syrup.
3. Add the ice and shake.
4. Strain into the chilled cocktail glass. Garnish with the grapefruit peel or wedge.
Image Source: https://www.yayimages.com/12163468/three-cocktails-high-angle-view.html