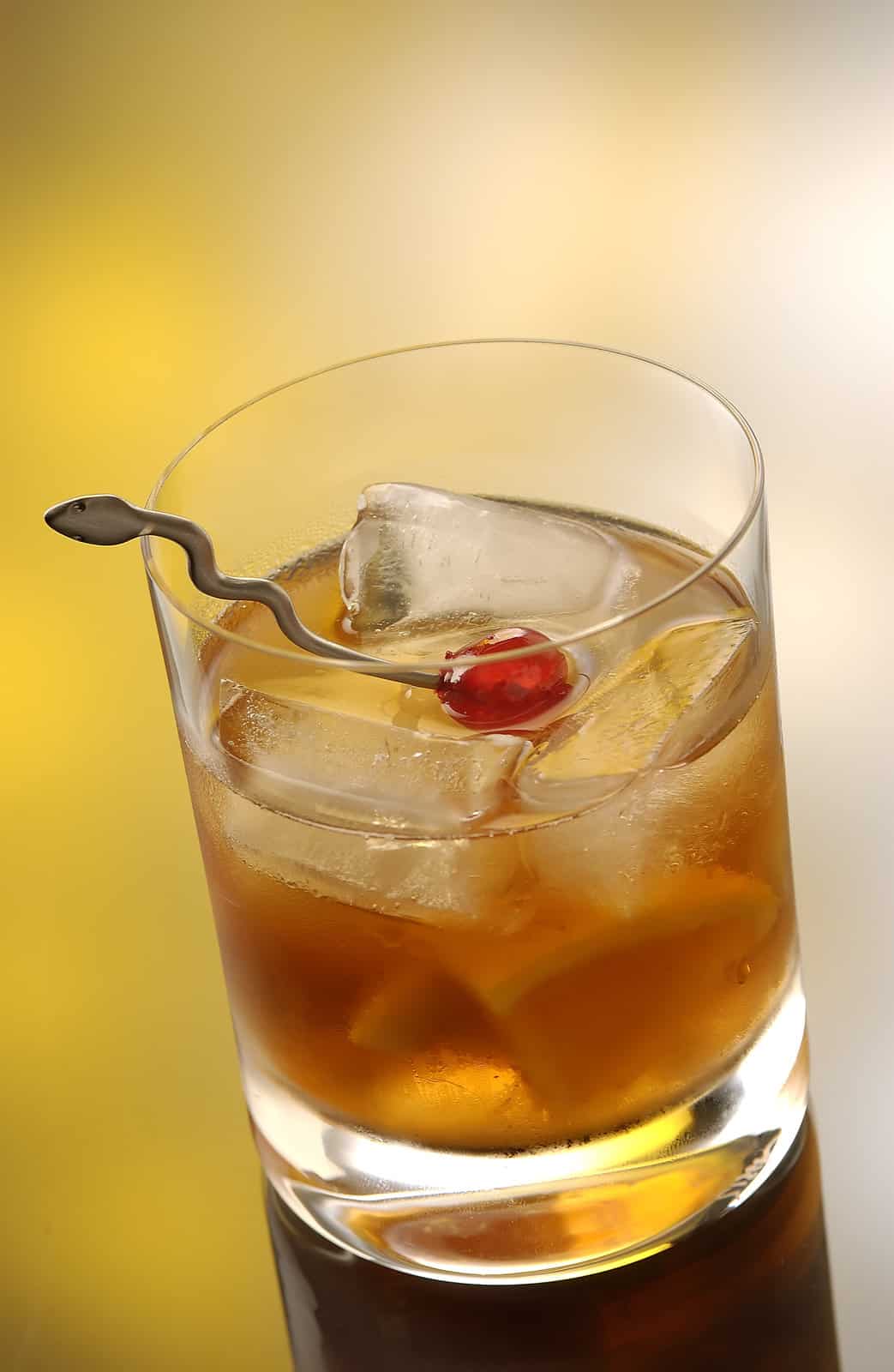 The Bull and Bear is a bitter cocktail that is typically served as an after-dinner drink. Similarly to many cocktails that date back to old times, there are several stories behind how the Bull and Bear was created. One story is about how it started as a bet between two friends but ended up becoming so popular that it became known as "the fashionable beverage." Another story claims this drink was prepared by a famous bartender in Paris who wanted to imitate champagne cocktails but couldn't afford Champagne at any price.
There are two variations of the drink: the Bull and the Bear. The basic recipe for the Bull and Bear is made with cognac, curaçao, sugar, milk and lemon juice. To create a Bull and Brandy variant of the cocktail, replace cognac with brandy.
Ingredients
1 ½ ounce Bourbon whiskey
¾ ounce Orange curacao
1 ounce Fresh lemon juice
¼ ounce Grenadine
Maraschino cherry, orange half-wheel
Recipe
Shake with ice and strain into chilled cocktail glass. Garnish with cherry and orange. Serve in a Cocktail Glass.
Image Source: https://www.yayimages.com/945514/old-fashioned.html