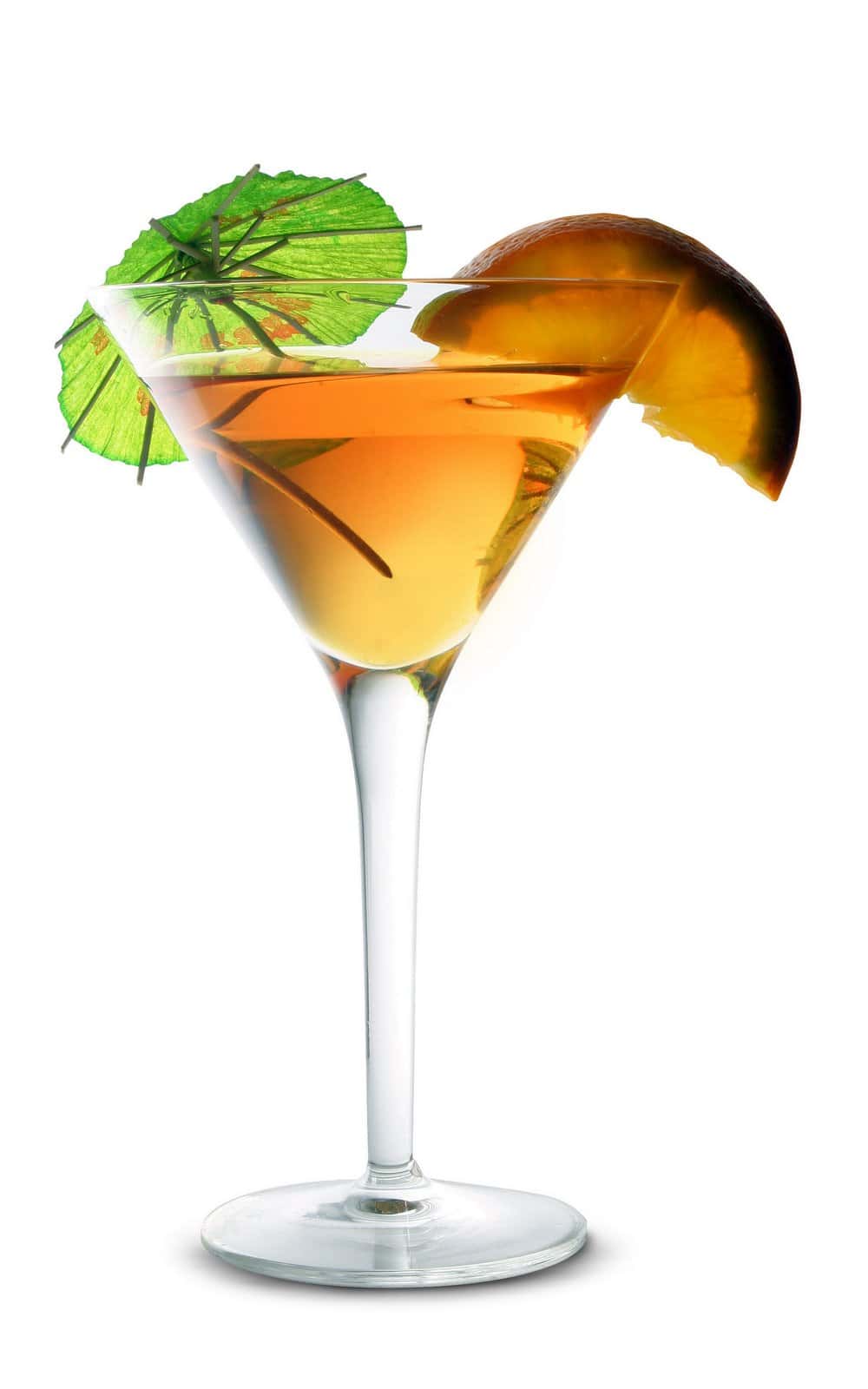 In the early 1800s, a drink called the "Tom and Jerry" became popular in London. In 1874, a New Orleans bartender mixed together cognac, sugar, and eggs to produce a drink that would later be known as the "Chas". It is often considered to be a post-World War II cocktail. This drink was first served at the Blue Room of Delmonico's Restaurant in New York City.
The recipe was first published by Harry Craddock in 1930 and it became popular among Hollywood celebrities. This cocktails are made with cognac or other brandy as the base liquor and they also contain whiskey (e.g. bourbon whiskey), Benedictine, amaretto, triple sec (e.g. cointreau), and grand marnier; served over ice in an old fashioned glass with a twist of orange peel on top.
Ingredients
1 ½ ounce Bourbon whiskey
¼ ounce Amaretto
¼ ounce Benedictine
¼ ounce Triple Sec
¼ ounce Orange curacao
Orange twist
Recipe
1. Stir with ice and strain into chilled cocktail glass.
2. Add orange twist.
3. Serve in a Cocktail Glass.
Image Source: https://www.yayimages.com/2988637/martini-with-lime.html