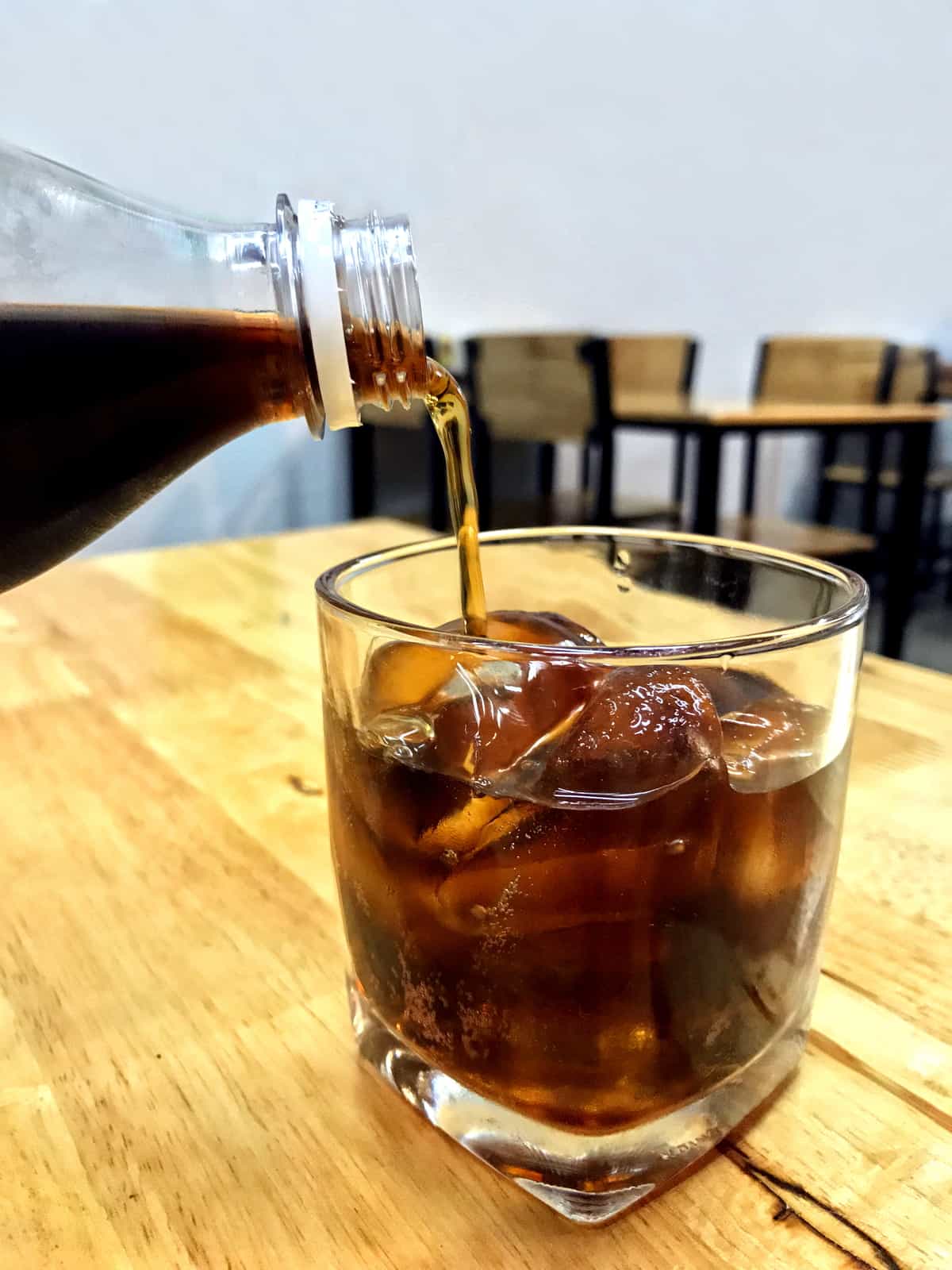 Chocolate Daisy cocktail, also known as the Chocolate Daisy, is a classic drink created in 1922. Raymond Chandler is quoted saying "The chocolate daisy is a delightful drink and I don't know why anybody bothers to make any other kind." The original recipe was published in "New York World" on December 10, 1922.
This is a delicious and refreshing drink that is not too sweet and with just the right amount of alcohol to help you feel relaxed.
Ingredients
½ Juice of a Lemon
½ tsp Powdered Sugar
1 tsp Grenadine
1 ½ ounce Brandy
1 ½ ounce Port
Recipe
1. Shake with ice and strain into stein or metal cup.
2. Add ice cubes and decorate with fruit Serve in a Stein.
Image Source: https://www.yayimages.com/31064164/cola-in-glass-ice-pouring-cola-from-glass-bottles-drinks-to-a-glass-with-ice-cubes-cola-in-glass-ice-beverage-drinks-on-the-restaurant-table.html