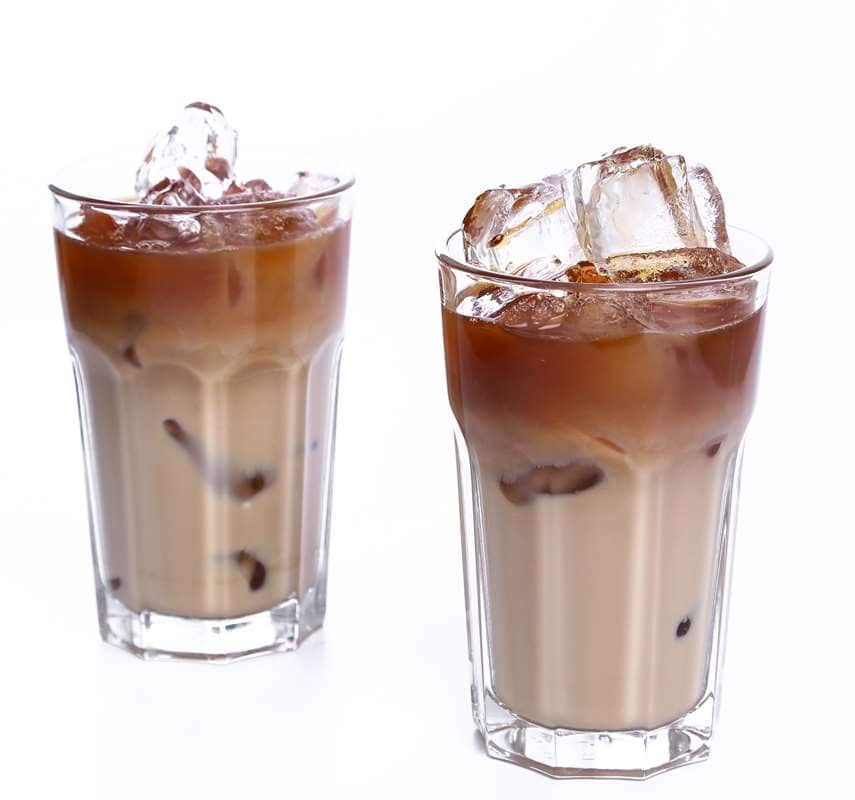 The chocolate rum cocktail has a long history that stretches back to the 18th century. It was the first mixed drink to use chocolate as an ingredient. This cocktail was invented in 1874 by George Smith, owner of the American Bar at London's Savoy Hotel.
Smith's bartender, Harry MacElhone, added cream to what was then called "the hot chocolate drink" and named it "hot cream punch with rum" or "hot black strap". It's super easy to make so one can enjoy it at home without having to go out.
Ingredients
1 ounce Light Rum
½ ounce Dark crème de cacao
½ ounce White creme de menthe
1 tsp Rum
¼ ounce half-and-half
Recipe
1. Shake with ice and strain into ice-filled old-fashioned glass.
2. Serve in an Old-Fashioned Glass.
Image Source: https://www.yayimages.com/17199822/cold-coffee.html