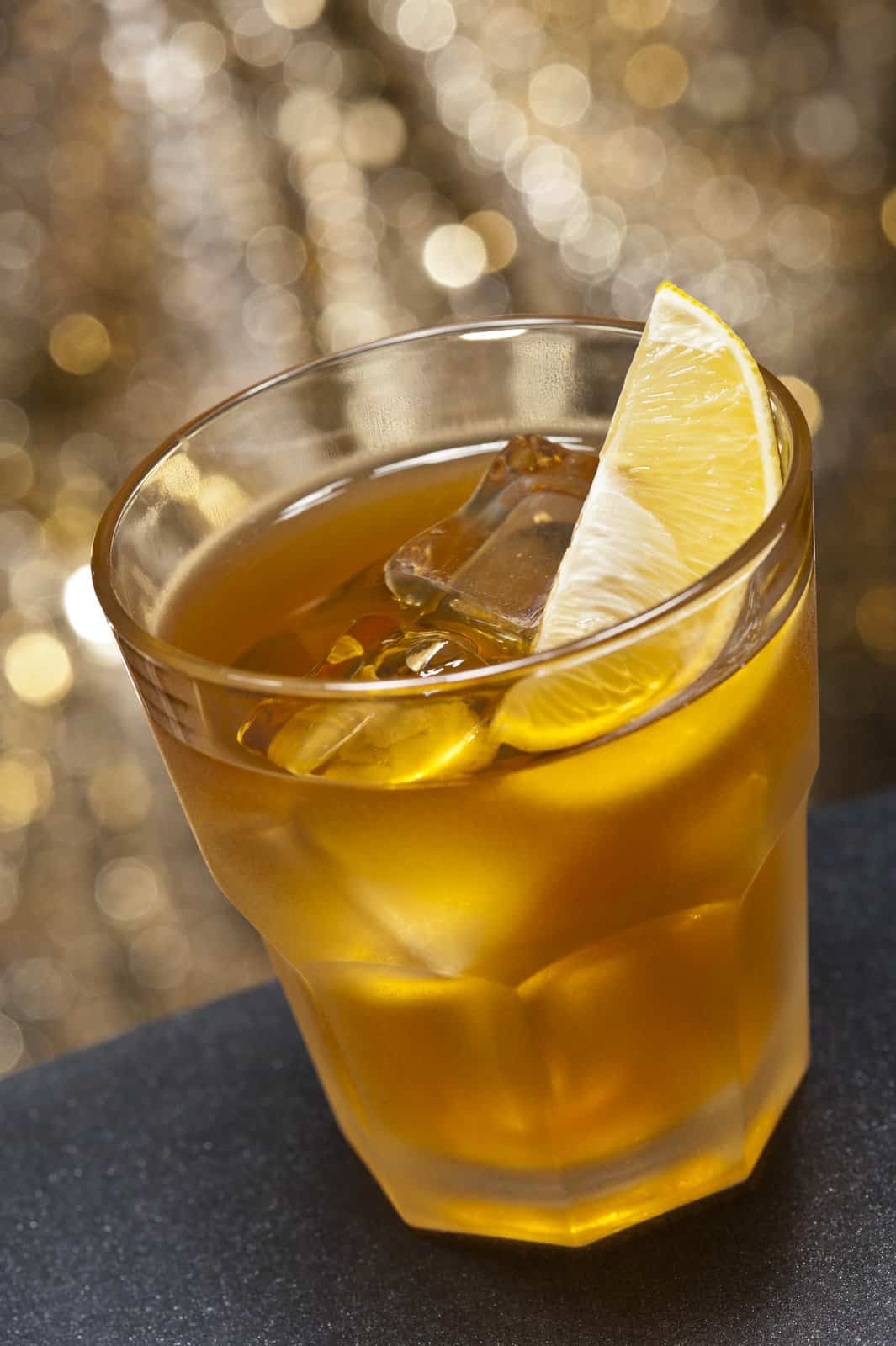 The Dark and Stormy cocktail is a rum drink that has been around for many decades. It has different variations, depending on the people preparing it.
The oldest recipe for this drink can be found in Jerry Thomas's 1887 book "How to mix drinks: The Bon Vivant's Companion," where he writes that "the drink consists of a glass of the best West India Rum…poured over ice and well-shaken, and then filled up with ginger beer, and squeezed lemon peel added to taste." A recipe for the Dark and Stormy appeared in the 1898 book Alcoholic Drinks And How To Mix Them by William J. Tarling: "One glass of ginger beer which must be well shaken with cracked ice; add one large
Ingredients
Ice
1 ounce Kahlúa
1 ounce dark Rum
4 ounces ginger beer
Lime wheel for garnish
Recipe
1. Fill a collins glass with ice.
2. Add the Kahlúa and dark rum and stir.
3. Add the ginger beer. Stir again.
4. Garnish with the lime wheel.
Image Source: https://www.yayimages.com/6004308/rusty-nail-cocktail.html