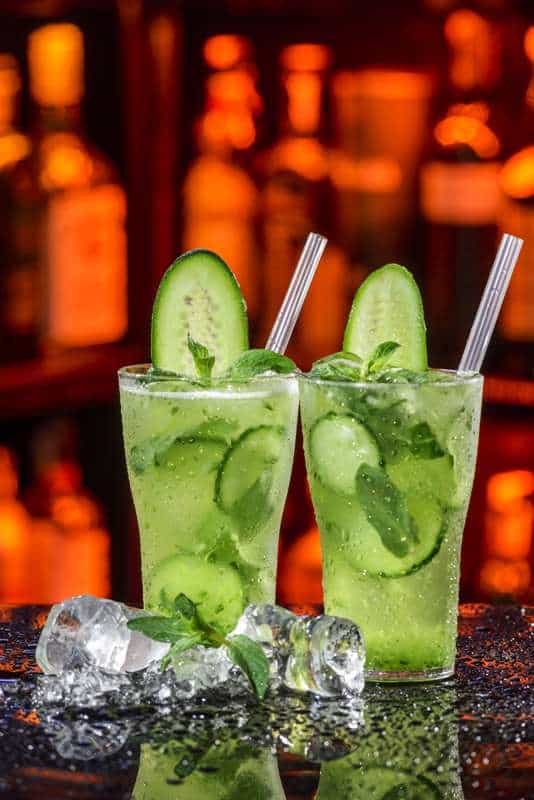 There are many myths and legends about the origins of the Eastside cocktail. The most popular story is that it was created in the 1930s by a bartender at the Eastside Club in Oakland, California so named for its location. A more likely origin story is that it was created by Eddie Woelke, who owned the Hollywood Bar in Chicago in 1940. He's said to have brought it to Oakland after Prohibition ended.
It is a modern take on the classic Southside cocktail. The flavor profile of this drink is driven by gin, fresh cucumber, lemon juice and mint. It's very easy to make and has become one of my go-to cocktails for entertaining friends or relaxing at home after work.
Ingredients
3 Slice(s) Cucumber
6-8 Fresh mint leaves
1 Ounce(s) Fresh Lime Juice
3/4 Ounce(s) Simple Syrup
2 Ounce(s) Gin
Cucumber slice
Recipe
1. Muddle 3 cucumber slices and mint with lime juice and syrup.
2. Add gin and ice and shake.
3. Strain into chilled cocktail glass.
4. Garnish with cucumber.
5. Serve in a Cocktail Glass.
Image Source: https://www.yayimages.com/13059210/cucumber-cocktail.html