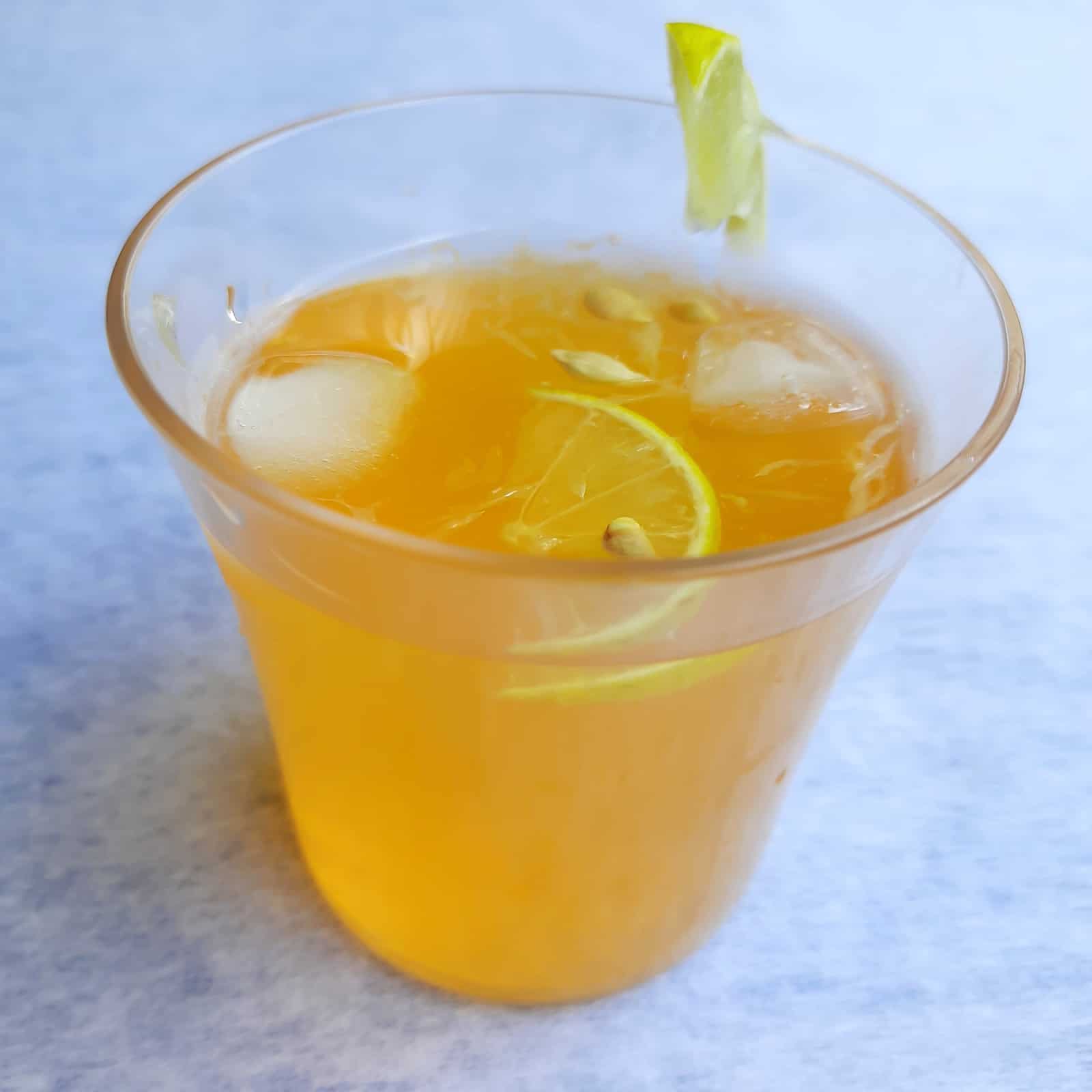 The French Harvest is a cocktail that has been said to have originated in the 1800s. It was created by a bartender at the Waldorf Astoria Hotel in New York City. The ingredients are dry gin, lime juice, organic or dry cider and simple syrup.
This cocktail is a mixologist's dream, combining the superb Nolet's Silver Dry Gin with the bright flavor of lemon and subtle sweetness of syrup.
Ingredients
1 ½ ounces Nolet's silver dry gin
¾ ounce lemon juice, freshly squeezed
¾ ounce simple syrup
Le Brun organic cidre (or other dry sparkling cider), chilled, to top
Garnish: lemon twist
Recipe
1. Add the gin, lemon juice and simple syrup into a shaker with ice and shake until well-chilled.
2. Strain into a Champagne flute.
3. Top with the cider.
4. Garnish with a lemon twist.
Image Source: https://www.yayimages.com/32612540/lemon-juice-in-glass-with-added-orange-syrup-and-ice-cubes-and-slice-of-lemon-inside-and-outside-of-glass-placed-beautifully-in-white-background.html