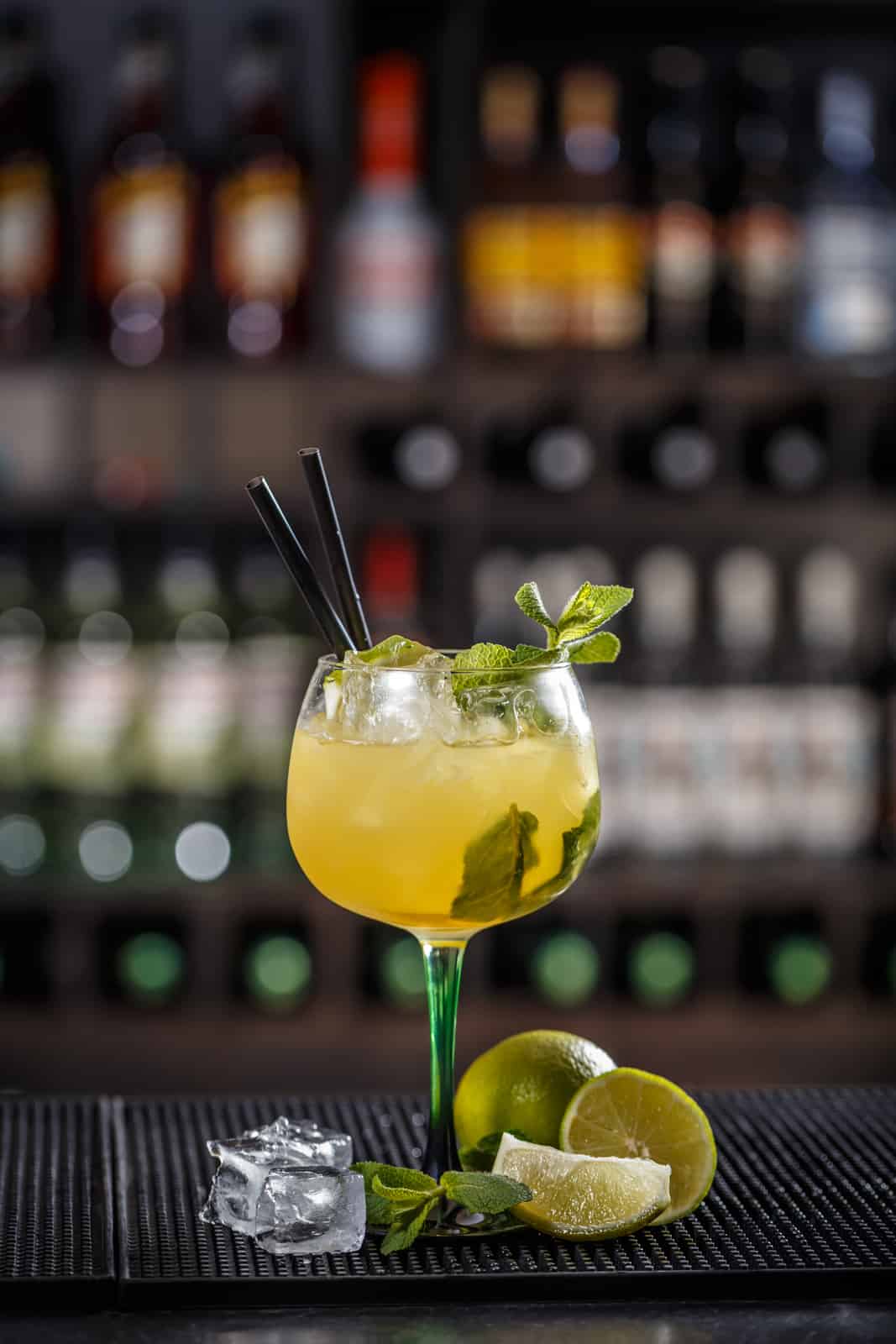 Gershwin cocktails are drinks that are inspired by the music of George Gershwin. Made in the cellar of the French Embassy, Gershwin is a dry, aromatic cocktail that marries gin with ginger liqueur. The first example is the "Rhapsody in Blue" cocktail, which is made up of gin, blue curaçao, lemon juice and white wine. This drink was created in honor of Gershwin's Rhapsody in Blue composition.
The second example is the "An American in Paris" cocktail which consists of bourbon, dry vermouth and Benedictine liqueur. This drink honors Gershwin's successful collaboration with French composer Jean Sibelius.
Ingredients
2 Ounce Gin
½ ounce Ginger liqueur
½ ounce Simple Syrup
¾ ounce Fresh lemon juice
2 Drops Rose water
Recipe
1. Shake with ice and strain into chilled cocktail glass.
2. Serve in a Cocktail Glass.
Image Source: https://www.yayimages.com/25315818/cocktail-garnished-with-a-lime-slice-and-mint-leaf.html