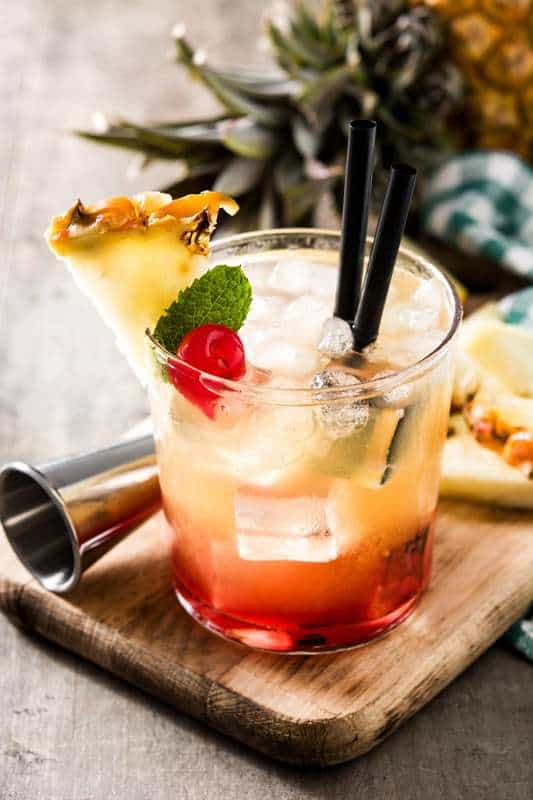 The Goombay Smash is a Bahamian cocktail made of pineapple juice, orange juice and Malibu rum. It was created by Cyril Watler, who ran the Queen's Bar in Nassau , Bahamas.
However, like with many rum cocktails, there are several variants on the recipe, each claiming to be the original/true goombay smash. After hearing about the Caribbean chain, Bahama Breeze introduced a new island cocktail menu, which included this one.
Ingredients
Ice
2 ounces Malibu rum
½ ounce dark rum
½ ounce light rum
½ ounce gold rum
1 ½ ounce pineapple juice
½ ounce orange juice
Orange slice, pineapple wedge, and strawberry for garnish
Recipe
1. Fill a cocktail shaker half full with ice. Add the rum, pineapple juice, and orange juice. Shake to chill and mix.
2. Strain into a highball glass half-filled with ice. Garnish with the orange, pineapple, and strawberry.
Image Source: https://www.yayimages.com/37208618/cold-mai-tai-cocktail-with-pineapple-and-cherry.html