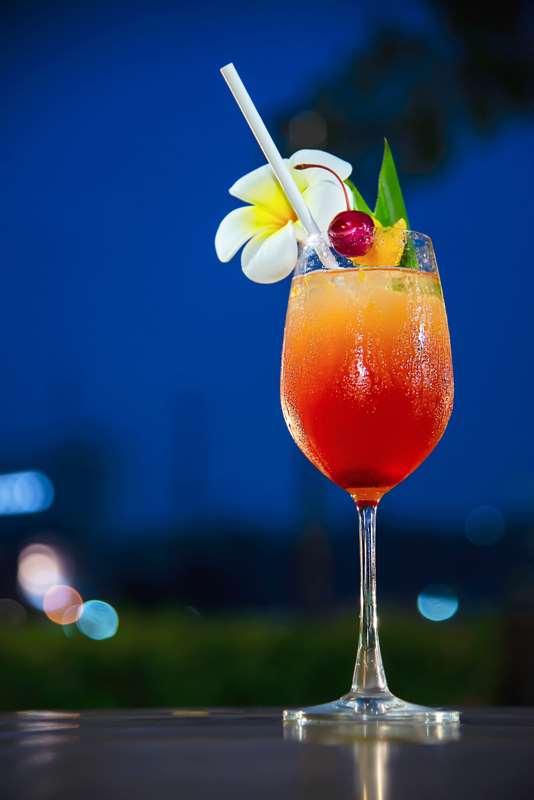 The Green Angel cocktail is a secret recipe made at the Savoy Hotel in London by bartender Harry Craddock. It has been speculated that the original ingredients were gin, maraschino liqueur, lime juice, and absinthe. An article from The New York Times ran in 1929 states that the "Green-Angel" was so named because it is so pretty and green.
It is a tropical cocktail made from Midori melon liqueur,rum, malibu and lemon squash. It is a simple mixed drink that is ideal for parties.
Ingredients
1 ounce Midori melon liqueur
1 ounce Malibu rum
1 ounce dark rum
2 ounces freshly squeezed orange juice
Ice
Soda water
Orange twist
Recipe
1. In a cocktail shaker, combine the Midori, Malibu rum, dark rum, and orange juice.
2. Add ice and shake.
3. Strain into a collins glass filled with ice.
4. Add the soda water to fill the glass. Stir.
5. Finish with an orange twist.
Image Source: https://www.yayimages.com/28079126/cocktail-recipe-name-mai-tai-or-mai-thai-worldwide-favour-cocktail-include-rum-lime-juice-orgeat-syrup-and-orange-liqueur.html