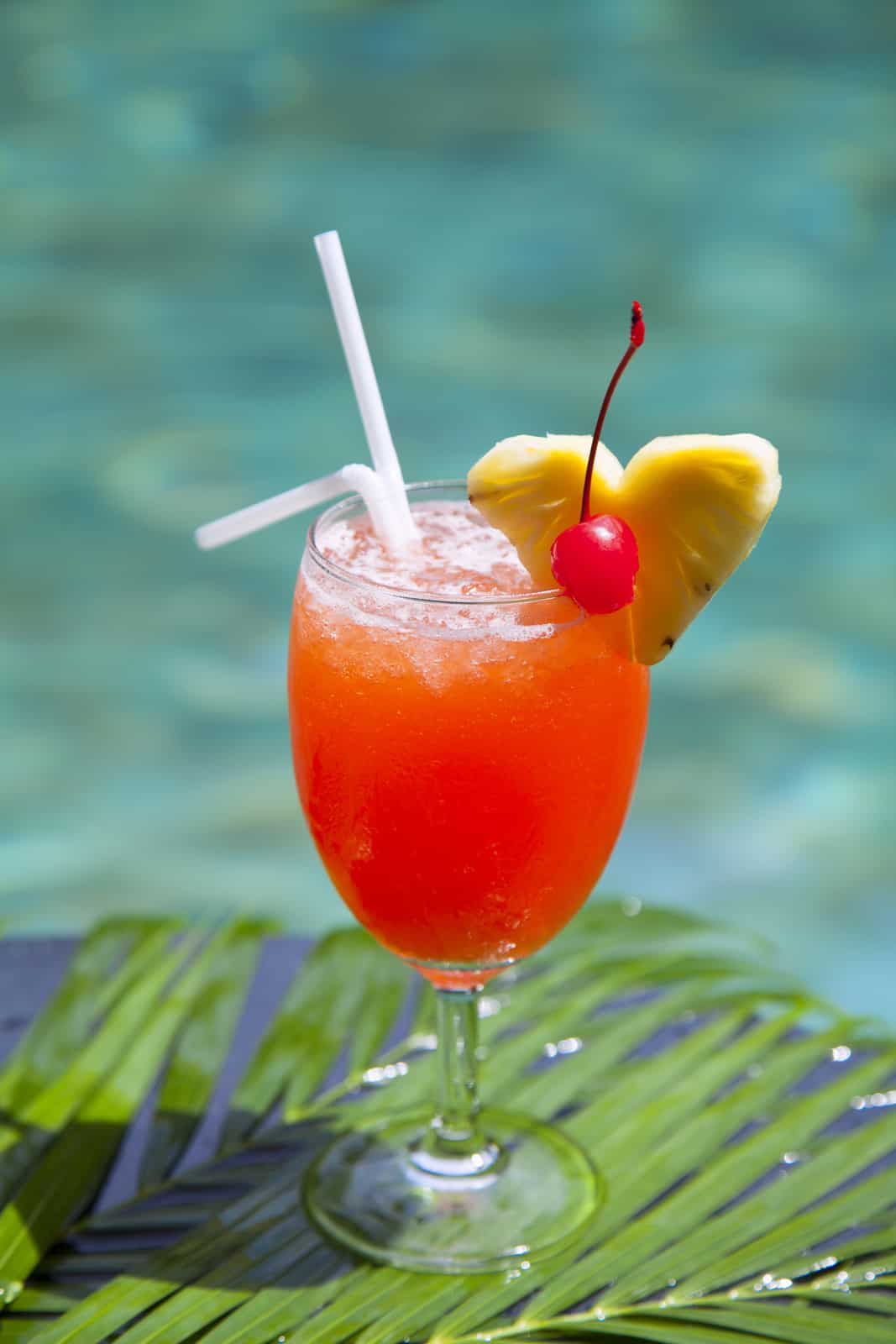 Jungle Bird is a Rum-based cocktail made with dark rum and Campari or other red bitter liqueur. The drink was invented in the mid 1950s by Giuseppe Cipriani, founder of Harry's Bar in Venice, Italy.
Plenty of popular variations of this cocktail is available:
– Classic Jungle Bird: It combines a delicious mix of dark rum, Campari and fruit juices.
– Frozen Jungle Bird from Estereo: An extra-rummy version of the classic.
– Jungle Booby from the Polynesian: This variation makes tequila the main attraction.
– Mr. Pink: Pineapple's sweetness plays perfectly with Campari, lime and rum.
Ingredients
1 ½ ounces dark rum
1 ½ ounces pineapple juice
¾ ounce to 1 ounce Campari (to taste)
½ ounce lime juice
½ ounce simple syrup or maple syrup
For the garnish: Pineapple wedge, pineapple leaves (optional)
Recipe
1. Add the dark rum, pineapple juice, Campari, lime juice, and simple syrup to a cocktail shaker and fill it with ice.
2. Shake vigorously until cold.
3. Strain into cocktail glass.
4. Garnish with a pineapple wedge, pineapple leaves, or fresh mint.
Image Source: https://www.yayimages.com/26315382/ice-cocktail-cosmopolitan.html