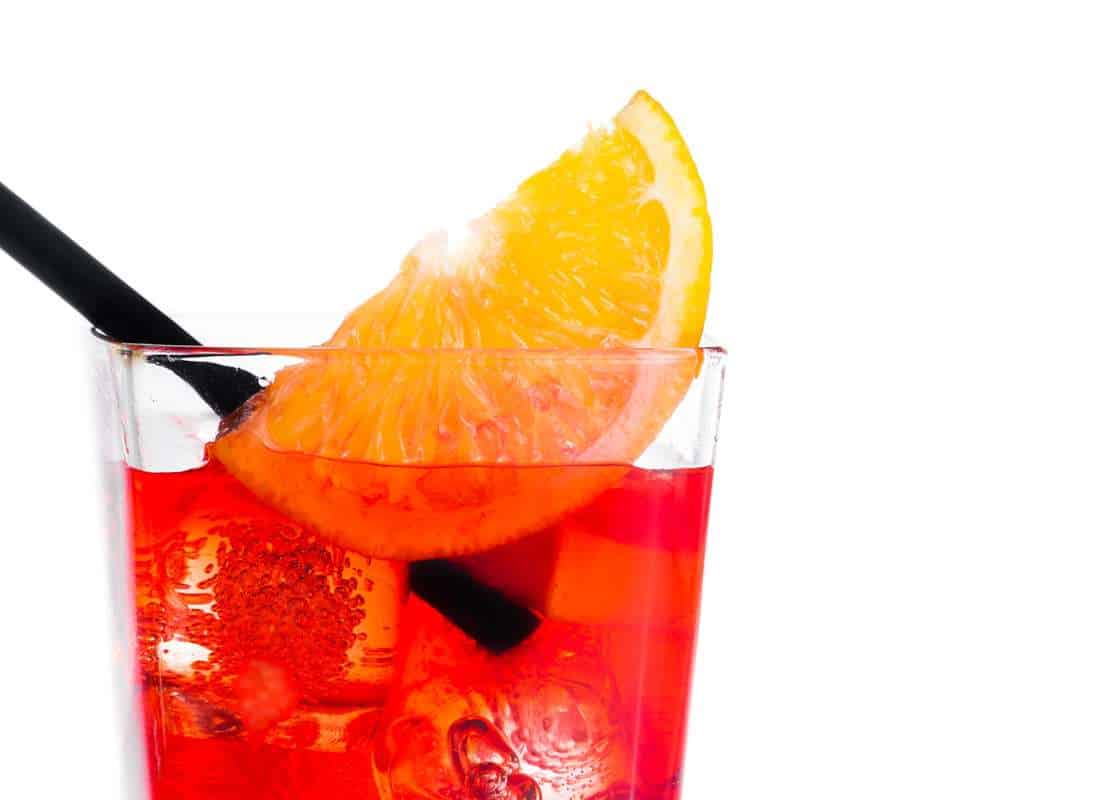 The Madras is a refreshing cocktail that anyone can create at home. It's easy and delicious – just vodka, cranberry juice and orange juice, shaken with ice and served over ice.
Ingredients
1 ounce gold or silver tequila
½ ounce lime cordial
3 ounces cranberry juice
½ ounce orange juice
1 orange wedge
Recipe
1. Fill a shaker about 3/4full with ice.
2. Pour tequila, lime cordial, cranberry juice and orange juice over the ice and shake it.
3. Pour mixture into a highball glass and garnish with orange wedge.
Image Source: https://www.yayimages.com/20117726/orange-slice-on-top-of-the-red-cocktail-with-ice-cubes-and-straw-on-white-background.html