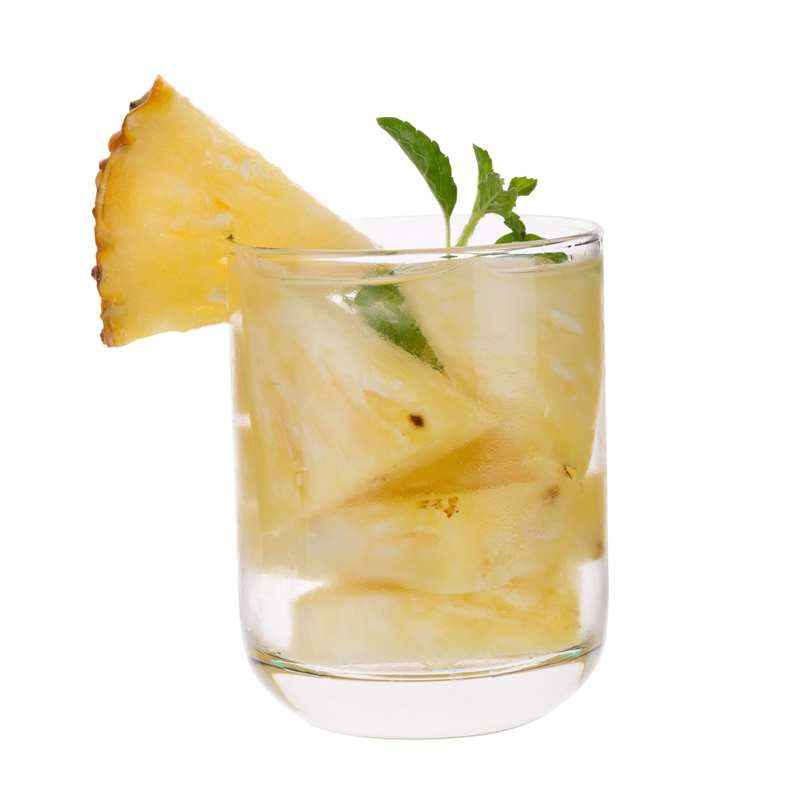 Malibu Basil Mojito is an amazing drink with the fresh taste of basil. Created in the year 2000, the first Malibu Basil Mojito was created by bartender Raymond Francis at Club One on the island of Barbados. This drink is a variation on the traditional Mojito and consists of four ingredients Sugar syrup, lime juice, club soda and Bacardi rum.
This type of cocktail takes on many different flavors, and can be made with different types of alcohol. It's the best summer drink you can have – whether it's after a long day at work, or just spending time with your friends on a weekend.
Ingredients
10 basil leaves
1/2 ounce simple syrup
1 1/2 ounces Malibu Rum
3 ounces pineapple juice
Juice of one lime
Ice
Club soda, chilled
Pineapple wedge and maraschino cherry for garnish (optional)
Recipe
1. In a cocktail shaker, muddle the basil leaves with the simple syrup.
2. Add the pineapple juice, lime juice, and Malibu rum along with some ice.
3. Shake well to blend and chill
4. Strain into a collins glass half-filled with ice.
5. Add the club soda to fill to the top of the glass. Stir.
6. Garnish with the pineapple and cherry if desired.
Image Source: https://www.yayimages.com/31256434/glasses-of-pineapple-juice-with-pieces-of-pineapple-healthy-drin.html