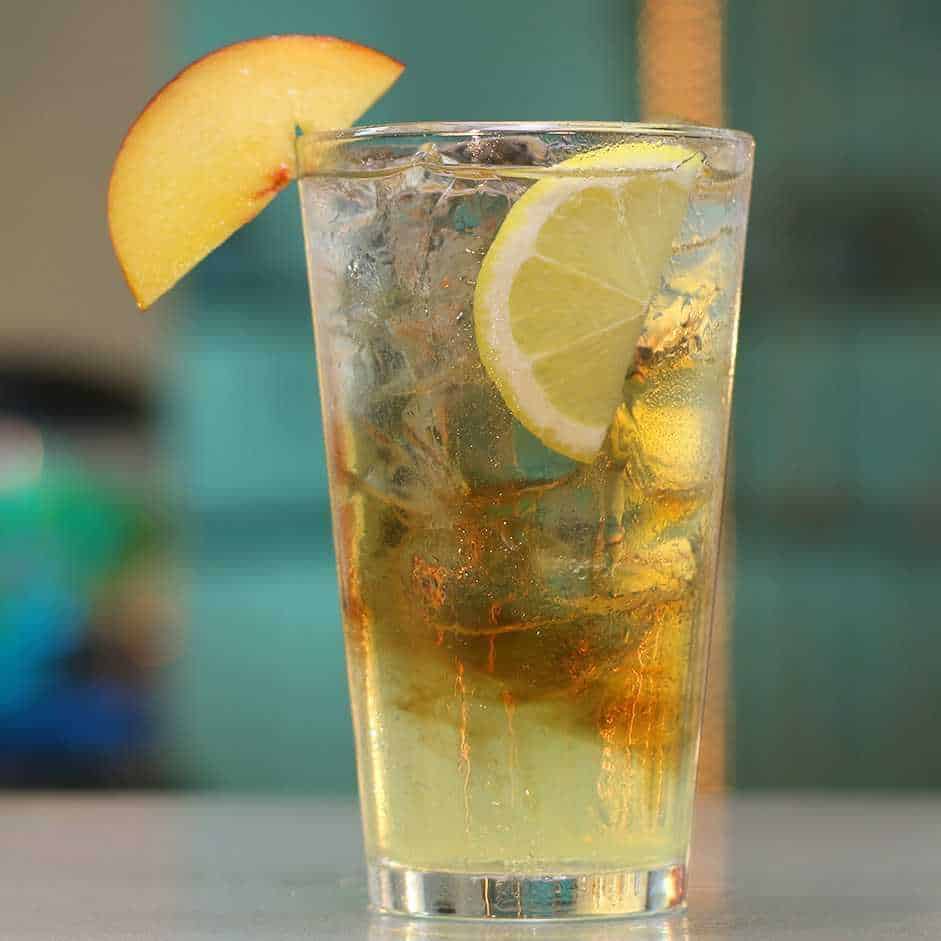 Peach Long Island Iced Tea is a cocktail that was invented by Robert Esselstyn, Jr. in 1980s. The name of the cocktail was inspired by the fact that it's made with Vodka, Rum, Gin, Tequila and Schnapps – just like Long Island Ice tea.
Ingredients
½ ounce vodka
½ ounce London dry gin
½ ounce light rum
½ ounce tequila
½ ounce peach schnapps
1 ounce lemonade
Ice
3 to 4 ounces cola (cut calories with diet cola)
Peach slide for garnish
Recipe
1. In a cocktail shaker, combine the vodka, gin, rum, tequila, schnapps, and lemonade.
2. Add the ice and shake.
3. Strain into a highball glass filled with ice.
4. Add the cola and stir.
5. Garnish with a peach slice.
Image Source: https://tipsybartender.com/