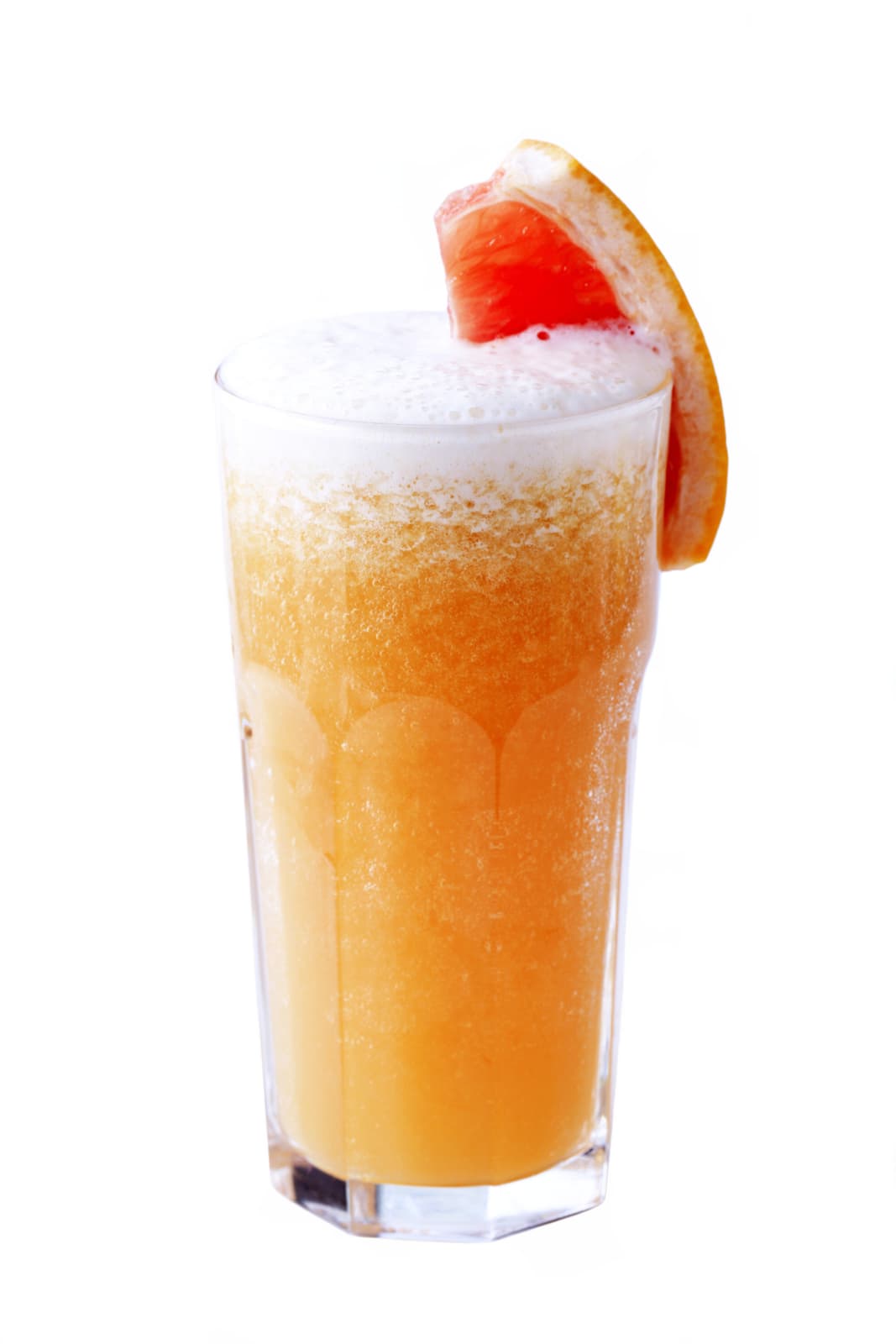 Pumpkin Sour is a fusion of botanist Gin, Blackberry, Lemon Verbena and Mint Syrup. It is a mix of bourbon, lime juice, and honey syrup. The drink was first created by bartender Dick Bradsell who created it for his wife's birthday at their London pub – The Dead Rabbit in 2015. It is served in a cocktail glass with ice cubes, garnished with lemon peel.
Ingredients
1 egg white
¾ ounce freshly squeezed lemon juice
½ ounce pumpkin syrup
1½ ounces bourbon
Ice
Lemon twist for garnish
Recipe
1. In a cocktail shaker, combine the egg white, lemon juice, pumpkin syrup, and bourbon.
2. Dry shake for about 30 seconds to foam the egg whites.
3. Add ice and shake to chill.
4. Strain into a rocks glass filled with ice.
5. Garnish with a lemon twist.
Image Source: https://www.yayimages.com/21794362/fresh-orange-juice.html