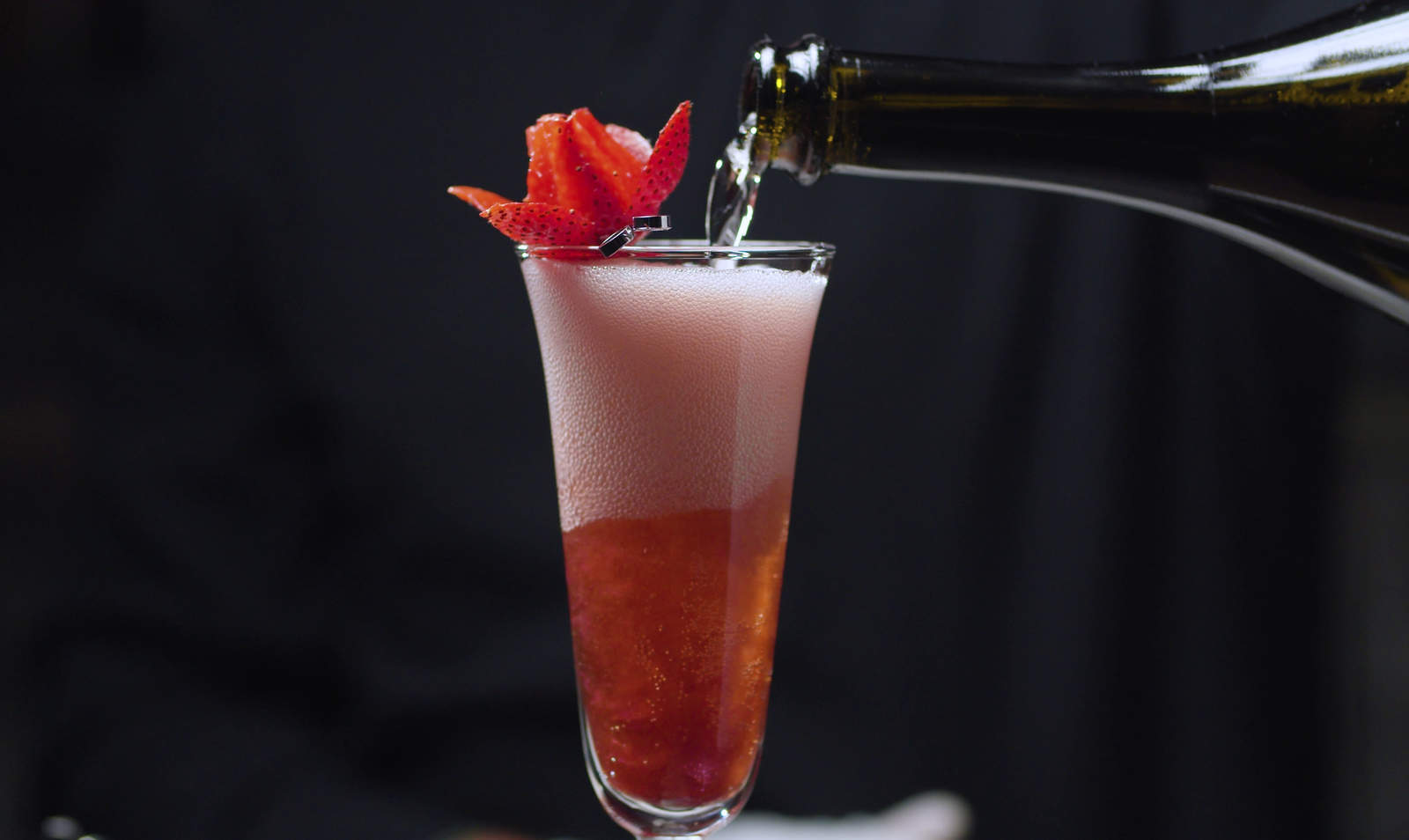 The Purple Gecko is a drink that was created in the 1980s at the Gingerbread Man Bar in Daytona Beach, Florida. It became very popular in the 1990's for its taste and its resemblance to the appearance of a gecko.
Ingredients
1 ½ ounce Tequila
½ ounce Blue curacao
½ ounce Red Curacao
1 ounce Cranberry Juice
1 ounce Sour Mix
½ ounce Lime Juice
Recipe
1. Shake with ice and pour into salt-rimmed cocktail or margarita glass.
2. Garnish with a lime wedge.
3. Serve in a Cocktail Glass.
Image Source: https://www.yayimages.com/32418660/making-strawberry-rossini-cocktail.html