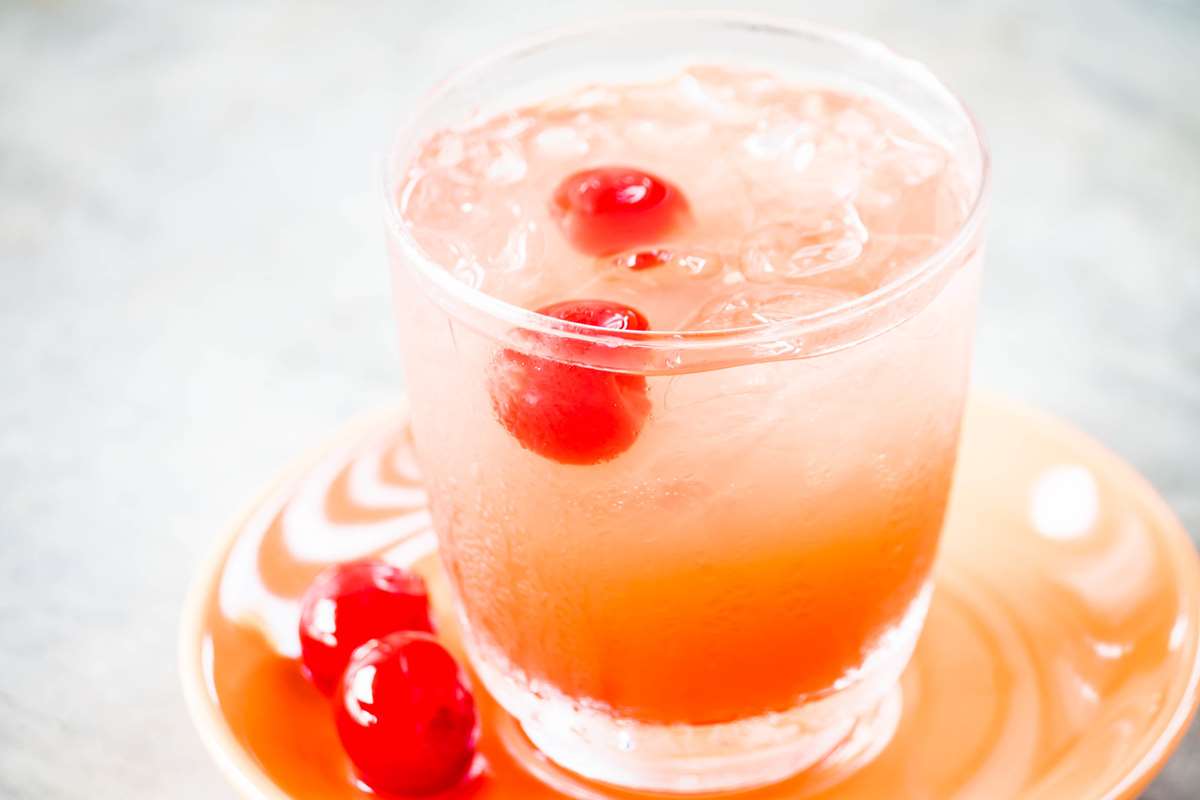 The Ruby Red Gin Fizz is a classic gin cocktail created in 1891 by Mr. C.F. Lawlor, an American bartender who worked at the Waldorf Astoria hotel in New York City, and was originally served as a breakfast drink. It was first introduced at the turn of the 19th century to cater to the emerging trend for cocktails as breakfast drinks. It's also one of the first cocktails that's served without ice, which helped it stay colder than other mixed drinks on ice would be served. The original recipe includes orange curaçao, pineapple juice, fresh lime juice and gin.
Ingredients
¾ ounce freshly squeezed lemon juice
1 ounce grenadine
1½ ounces gin
Ice
Cherry flavored sparkling water
Recipe
1. In a cocktail shaker, combine the lemon juice, grenadine, and gin.
2. Add ice and shake until chilled.
3. Strain the mixture into a highball glass, or something similar, filled with ice.
4. Top with cherry flavored sparkling water.
Image Source: https://www.yayimages.com/8366474/glass-of-mix-fruits-juice-soda-with-cherry.html