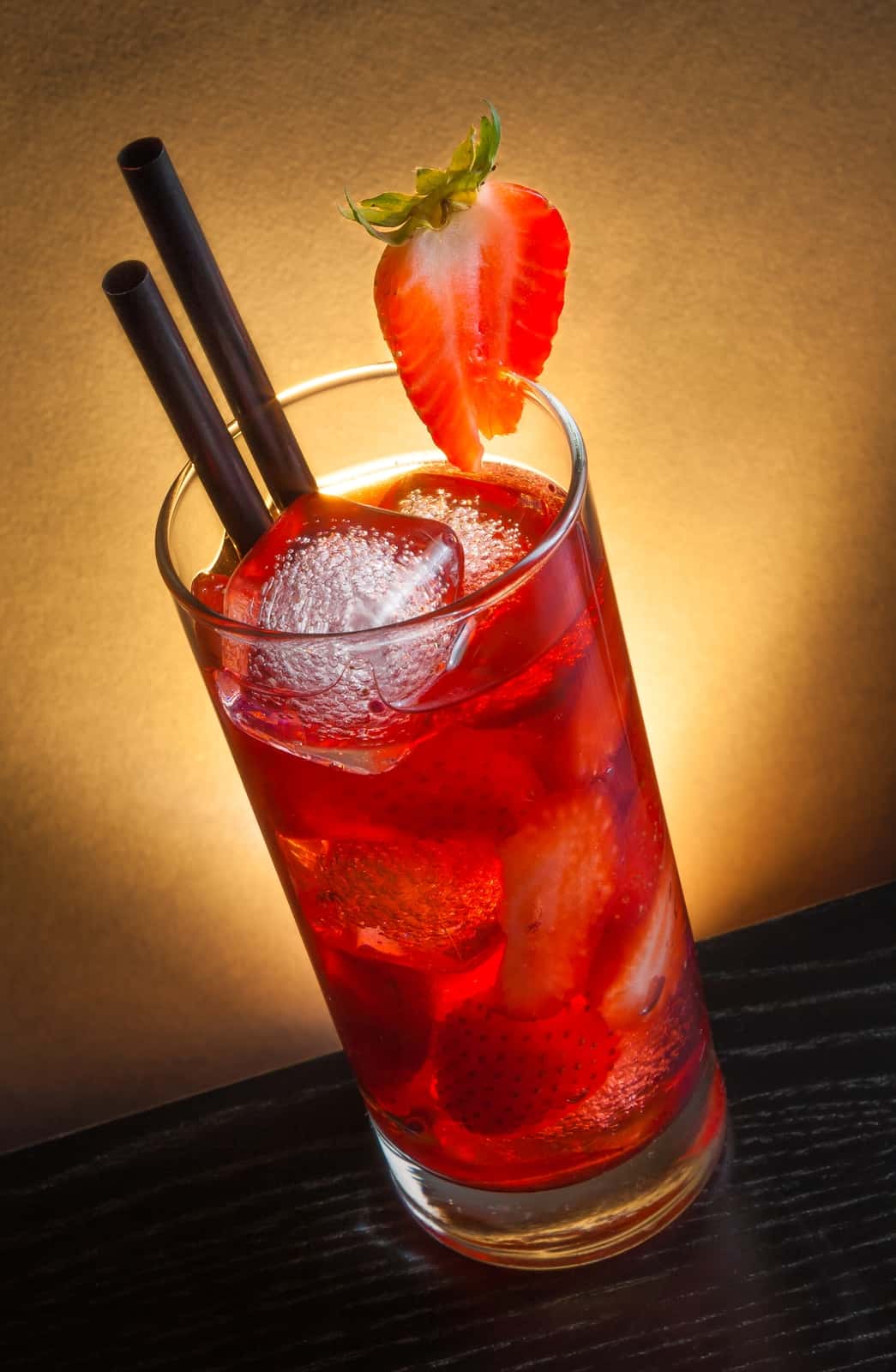 In the 19th century, sloe gin was a popular cocktail ingredient. It was usually mixed with gin or brandy and sugar. In the 1830s, a recipe for a "Sloe Gin Fizz" appeared in a British magazine called The Balance and Columbian Repository. The original recipe calls for sloe gin, lemon juice, egg whites, sugar and soda water.
Ingredients
¾ ounce freshly squeezed lemon juice
¾ ounce simple syrup
1 ounce gin
1 ounce sloe gin
Ice
Club soda
Orange slice for garnish
Cherry for garnish
Recipe
1. In a cocktail shaker, combine the lemon juice, simple syrup, gin, and sloe gin.
2. Add ice and shake until chilled.
3. Strain the mixture into a highball glass filled with ice.
4. Top with club soda.
5. Garnish with an orange slice and cherry skewer.
Image Source: https://www.yayimages.com/20126910/strawberry-cocktail-with-ice-on-wood-table.html