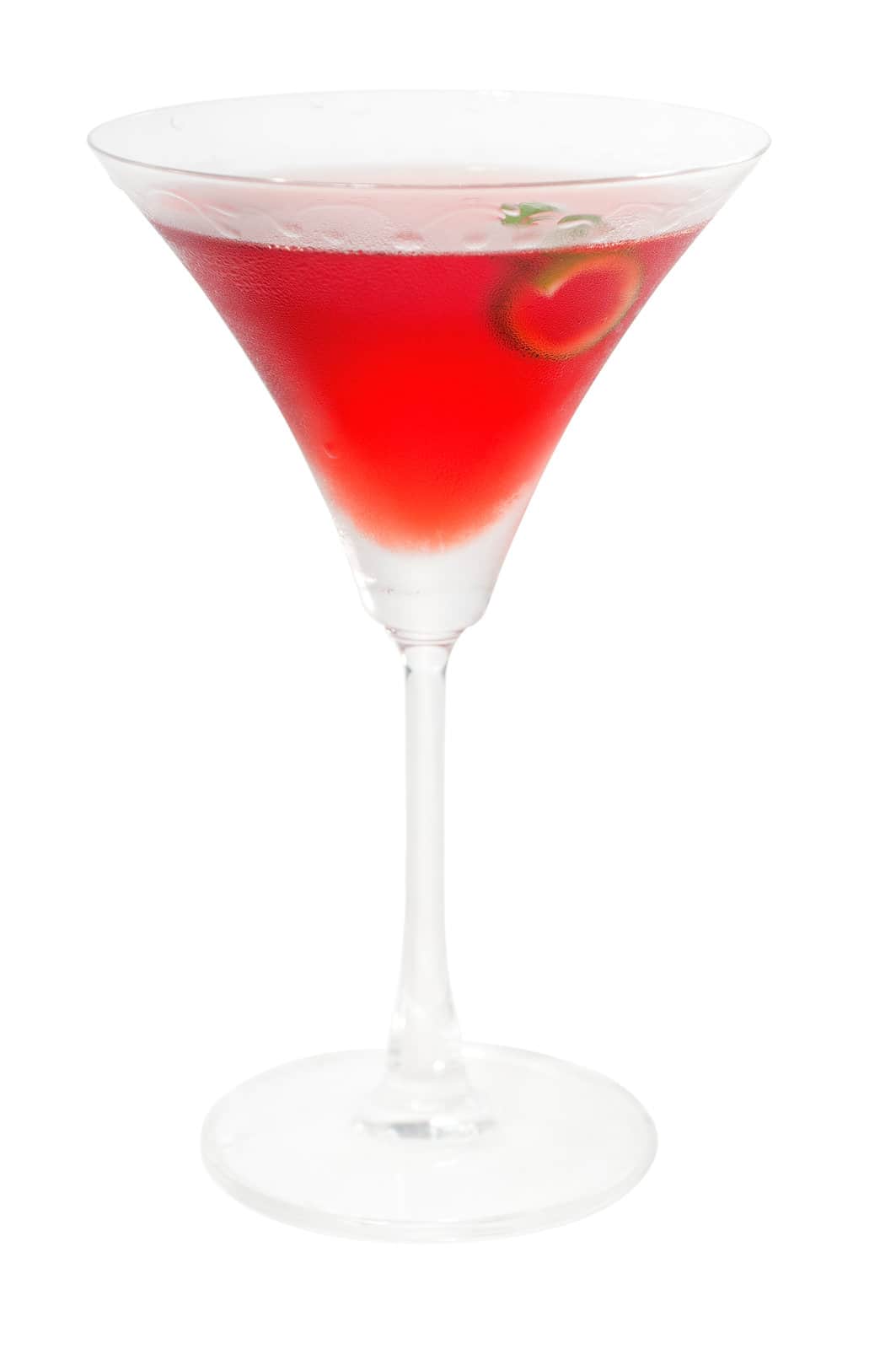 This is an original cocktail that was created in the 1860s by an Englishman named James Pimm. It became popular during the Great Exhibition of 1851 in London. The drink was so popular it even got its own hat! It consists of gin, dry vermouth, and crème de violette.
Ingredients
1 tsp Peeled and chopped fresh ginger
¾ ounce Fresh Lime Juice
½ ounce Simple Syrup
½ ounce Light Rum
½ ounce Dark rum
1 ounce Mango juice
½ ounce Cranberry Juice
½ ounce Orange juice
½ ounce Spiced rum
Mango slice
Recipe
1. Muddle ginger, lime juice, and syrup in mixing glass.
2. Add all but spiced rum. Shake with ice.
3. Strain into chilled cocktail glass and float spiced rum on top.
4. Garnish with mango.
5. Serve in a Cocktail Glass.
Image Source: https://www.yayimages.com/1669492/cosmopolitan-drink-cocktail.html