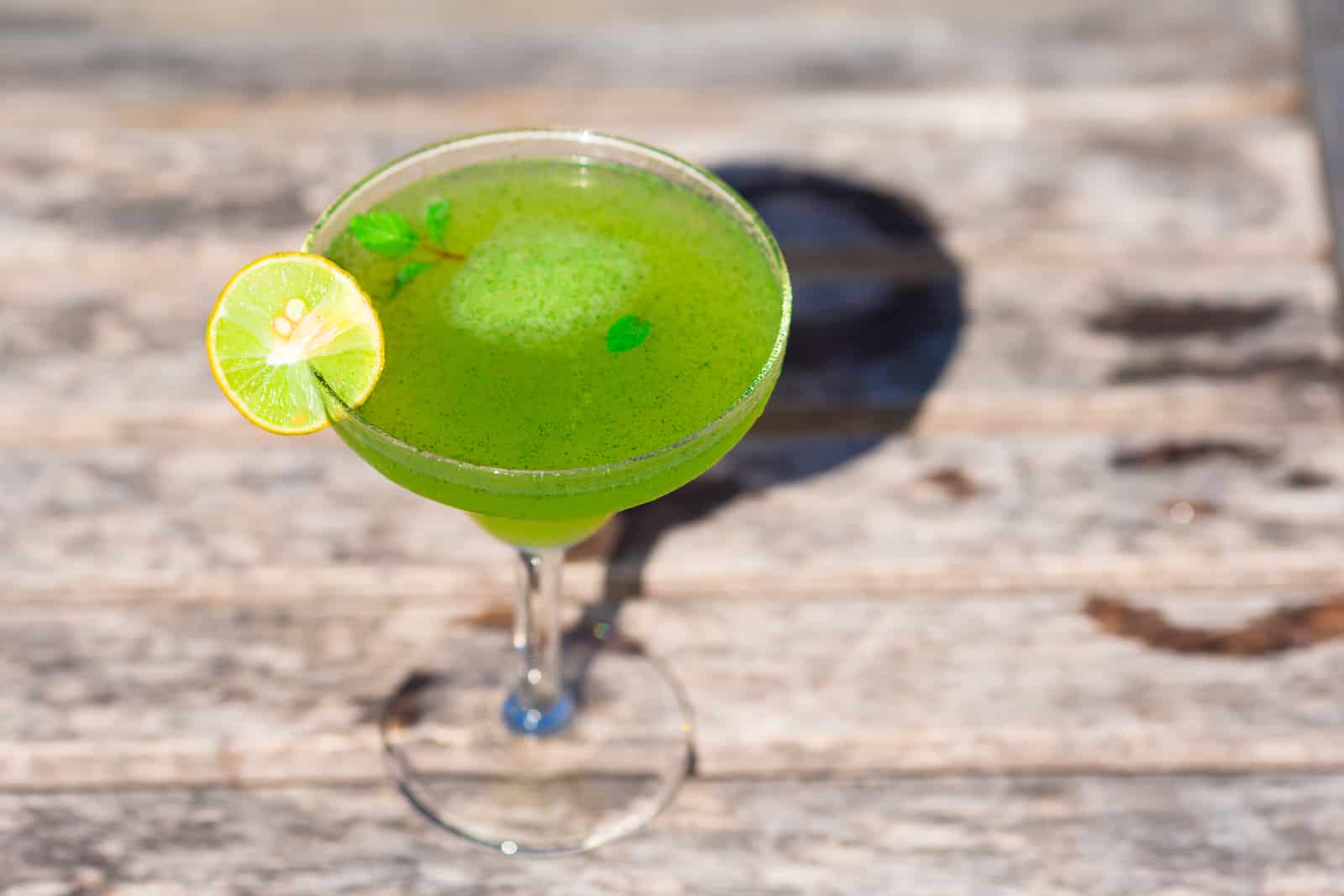 The Vodka Grasshopper cocktail is a mixed drink that is made with vodka, crème de menthe, and cream. Originally, this drink was made with gin instead of vodka.
The history of the Vodka Grasshopper cocktail can be traced back to the 1940s when it was invented by Mr. William "Bill" Phillips at the Rainbow Room in New York. The restaurant's head bartender needed a new signature drink for his customers and he decided to use ingredients that were already on hand: vodka and crème de menthe. He created this new mixed drink and named it after one of his favorite cocktails: The Grasshopper Cocktail – which also uses crème de menthe as an ingredient.
Ingredients
¾ ounce Vodka
¾ ounce Green crème de menthe
¾ ounce White creme de cacao
¾ ounce half-and-half
Recipe
1. Shake with ice and strain into chilled cocktail glass.
2. Serve in a Cocktail Glass.
Image Source: https://www.yayimages.com/30467346/green-tasty-cocktail-on-tropical-white-beach.html