As a die-hard collector and art aficionado, I'm stoked to introduce the mind-blowing collaboration between artist Daniel Arsham and Hot Wheels.
This epic partnership merges Arsham's artistic genius with the timeless charm of Hot Wheels, resulting in a collection that will blow your mind.
From the sleek Porsche 930 to the badass Rodger Dodger, these eight models are cast in a cutting-edge silkstone material, complete with a marbleized plinth and an eroded Hot Wheels Super Rally Case.
Get ready to rev up your collection with this groundbreaking collaboration.
The Collaborative Collection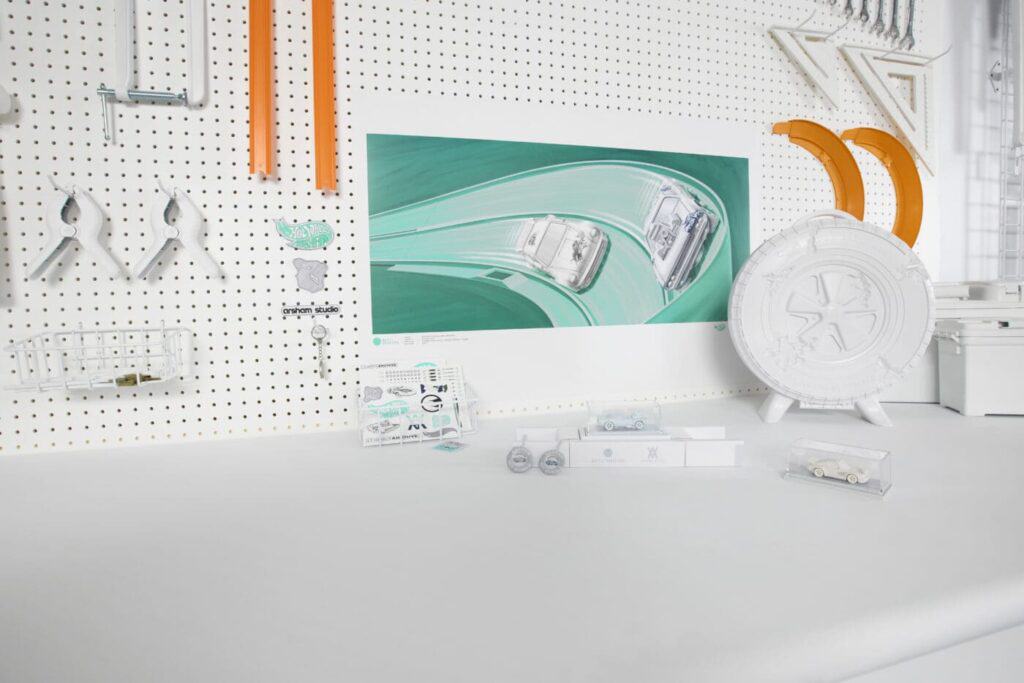 I am thrilled to introduce the collaborative collection between Hot Wheels and Daniel Arsham. This collection is a true fusion of artistic inspiration, innovative materials, nostalgic charm, collectible accessories, and the power of collaboration.
Arsham's unique artistic style, which involves casting modern items in geological materials, brings a fresh and exciting perspective to the world of Hot Wheels. The use of silkstone, a modern composite material, adds a touch of sophistication and durability to the models.
Each model in the collection comes with a marbleized plinth and an eroded Hot Wheels Super Rally Case, adding to the collectible appeal. This collaboration showcases the limitless possibilities when two creative forces come together, resulting in a truly remarkable and highly sought-after collection.
Debut and Availability
The Hot Wheels X Daniel Arsham Collection is set to make its debut in New York City on October 21 & 22, 2023, marking an exciting moment for fans and collectors alike. This highly anticipated debut event will give attendees a first look at the collaboration between Hot Wheels and contemporary artist Daniel Arsham.
But don't worry if you can't make it to the event because the collection will also be available for online release on the Mattel Creations website starting on October 27, 2023. While the price announcement is still pending, collectors are buzzing with excitement about adding these unique and art-inspired Hot Wheels models to their collection.
This collaboration isn't only creating a buzz among fans, but it's also making a significant impact on Mattel Creations, pushing the boundaries of creativity and innovation.
Stay tuned for more updates on this exciting release!
Public Reception and Social Media Engagement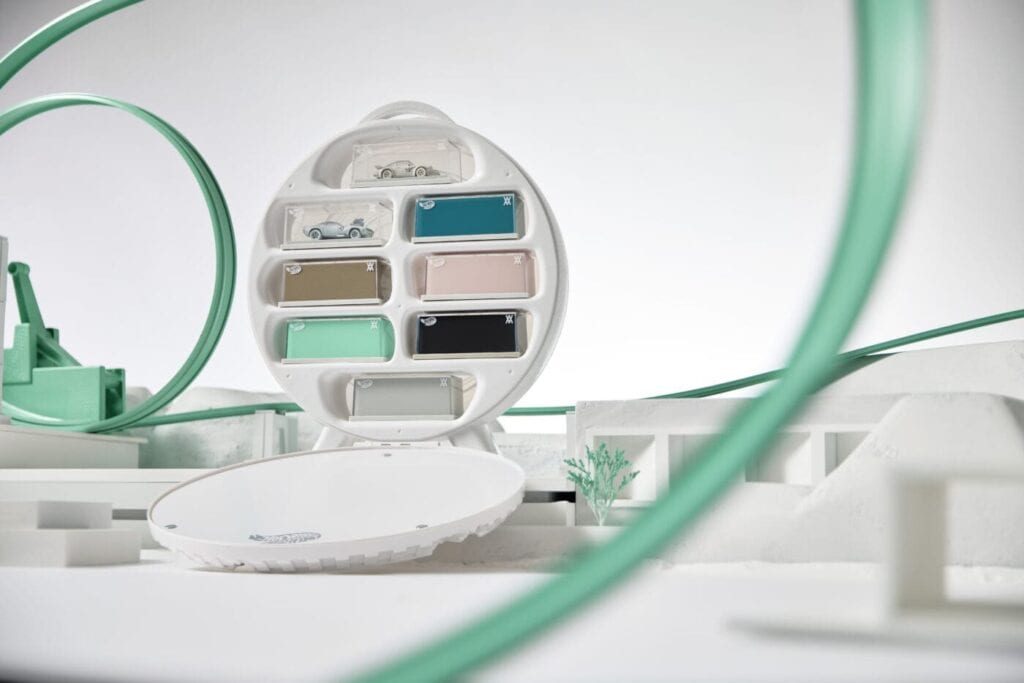 Fans and collectors have eagerly embraced the Hot Wheels X Daniel Arsham Collection, expressing their excitement and anticipation for the unique and art-inspired models. The collaboration between Hot Wheels and Daniel Arsham has generated a lot of social media buzz, with fans sharing their enthusiasm for the collection's unique aesthetic.
From the eroded look of the cars to the use of silkstone as a casting material, collectors appreciate the attention to detail and the artistic collaboration at play. The Hot Wheels X Daniel Arsham Collection has sparked conversations among fans, with many eagerly awaiting its release.
Social media platforms like Twitter, Facebook, and Reddit have been abuzz with discussions and speculation about the collection. From a collectors' perspective, this collaboration represents a new and exciting addition to the Hot Wheels brand, merging art and nostalgia in a truly innovative way.
The Daniel Arsham X Hot Wheels collection isn't just a collaboration between an artist and a toy brand but a collision of creativity and nostalgia. Like a hidden treasure unearthed from the depths of a forgotten time, these cast silkstone models bring a touch of elegance and artistry to the world of die-cast collectibles.
As the collection takes its first lap, prepare to embark on a journey where imagination meets craftsmanship and childhood dreams are revived. Get ready to race into a world where art and play collide.
Via: Mattel