By: Luke Lintz
Don't Let Experience Hold You Back
 In the beginning, we predominantly focused on securing lesser-known influencers for brands as our company established a reputation. We had to adjust our business strategies to reflect our financial capabilities as well as our credentials. In this industry, reputation is critical and we had to focus on building a company that was backed by value before pursuing top Celebrities.
You Have to Start Somewhere
 We utilized different tactics in the beginning, like reaching out to celebrity management teams through the process of cold emailing and calling. Chrome Extensions and Google Presence had also brought us success as we could begin pulling emails and phone numbers for the people that we were looking to connect with.
Building a Name For Your Brand
 Press and publication outlets allowed us to build a reputation and form connections. Using apps like Instagram allowed us to reach out to potential clients via direct message.
The Pandemic Imposed Strategy Adjustments
 After securing our first deals, other influencers would reach out to us via brokers, people who are connected to celebrities in the hip hop industry. During the Covid-19 Pandemic, those brokers who were responsible for booking physical venues would begin reaching out to us to book people for giveaways. In the wake of the pandemic, we watched as more companies were making the transition to doing business online in the digital market space.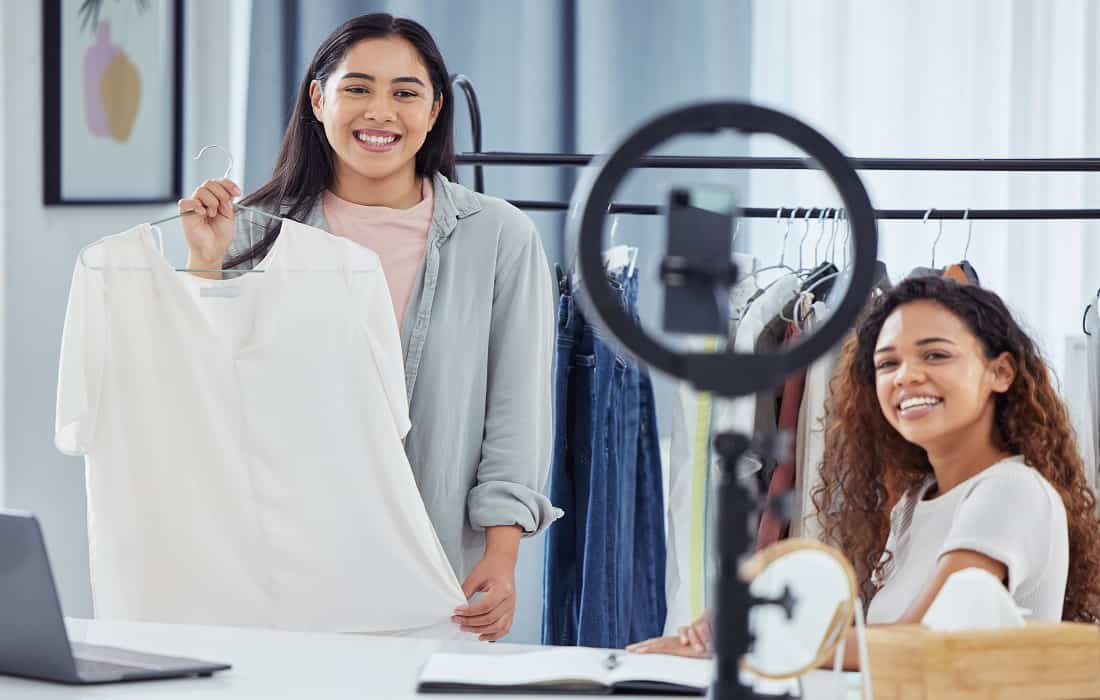 Tips for Securing Celebrities
It's always best to communicate directly with the celebrity or their management team. In the celebrity industry, it is possible to accomplish communication with anyone if you are able to organize managers into the deal with a commission.
There must be a forthright lucrative offer proposed with immense value encompassed within that offer. When proposing an offer, one must say what they do in one sentence and then make a lucrative offer in one more sentence. There must be a guarantee that the deliverables are marked at the right price in order to ensure that the deal is going to go smoothly.
It's necessary to be accommodating to the celebrity when writing contracts, as they are fulfilling a request for you. Showcase to the influencer that if the initial deal goes smoothly, it is only the start of potential opportunities and success.
The Follow Up Game is Crucial
 If you do not receive an initial response, follow up continually until you are given a definitive answer to the deal that you're proposing.
Securing Celebrities Via Instagram
 As we gained more of a following on our Instagram account, we were reaching out to people via direct message in order to secure brand deals directly with the person that we were looking to work with. We were able to get in contact with celebrities like Lil Baby and 6ix9ine from direct Instagram messages. We were also able to arrange giveaway celebrity campaigns via word of mouth and from influencers reaching out directly to us.
Common Mistakes Made When Reaching Out to Celebrities
Always avoid adding things to the contract after the initial one is proposed, as this can make celebrities feel deceived.
 When initiating a campaign, never pay the entirety of the deal upfront because you can risk eliminating the incentive for the other person to follow through with the campaign. Nothing is locked in until a contract is signed.
 For more information on Luke Lintz, please visit: https://www.lukelintz.com/
Follow @LukeLintz on Instagram and Twitter
 About Luke Lintz
 Luke Lintz is a successful businessman, entrepreneur, and social media personality who specializes in the use of social media to enhance digital branding. Today he is the co-owner of HighKey Enterprises LLC which aims to revolutionize social media marketing. HighKey Enterprises is a highly rated company that has molded its global reputation by servicing high-profile clients, from A-listers in the entertainment industry to the most successful 1% across the globe.
Some of the celebrities that they have worked with include Cardi B, Kevin Hart, and Rick Ross. Their innovative company provides businesses and influencers with resources to build their own brands. They are accredited as the company that legitimized Instagram giveaways which initiated a revolution in the global marketplace.
Today, under Lintz's leadership, HighKey makes brands famous through digital publications and online media as they help brands and businesses increase their authority, expertise, and influence. Meanwhile, HighKey Clout dominates the social media space, allowing its clients to increase their social media growth and position themselves beside top celebrities.
They accomplish this through Instagram management, influencer giveaways, and powerful connections with legends like Kevin Hart, Lil Pump, Rich The Kid, Trippie Redd, Blueface, Smoke Purpp, Ryan Garcia, Noah Schnapp, Tana Mongeau, Polo G, Paul Wesley, Lana Rhoades, 6ix9ine, Rick Ross, Lil Baby, Ed Westwick, 21 Savage, Tyga, YBN Nahmir, Floyd Mayweather, Nicki Minaj, Cardi B, Quavo, Offset, Bobby Shmurda, Lele Pons, Dababy, and Winnie Harlow.