Cristiano Ronaldo is probably the biggest name in the world of football; everywhere he goes fans follow him like crazy. Even at 37 years of age, it does not look like he has any intention to stop, and his will and drive haven't reduced even a bit.
From Manchester to Madrid to Turin and then back to Manchester, Ronaldo has always proven that he is capable of doing things that an average player can only dream of, which is the reason he is still in the conversation for the best players in the world even at such an age.
Although Ronaldo saw monumental success during his previous stint at Old Trafford and went on to win everything at Real Madrid and Juventus, his most recent spell with Manchester United has not been what you would expect from the Portuguese.
After one season in which the club failed to qualify for the Champions League, News has emerged that Ronaldo has requested a transfer and wants to leave United because of the club's lack of ambition.
If you feel like you know where Cristiano Ronaldo will be following the end of this transfer window, you can place a bet on his final destination at BetFirst, one of the best Belgium betting sites that offers the best odds.
Below, we assess the possibilities for Ronaldo's future and look at what would make the most sense for him, given his age and never-ending desire to win.
1. Cristiano Ronaldo fresh start in Germany
After having won all the domestic trophies in England, Spain, and Italy, Ronaldo might want to tick Germany off his list.
Bayern Munich has shown serious interest in the player because their star man Robert Lewandowski wants to leave; Ronaldo offers the perfect replacement in terms of goals and overall quality.
Going to Bayern makes a lot of sense for Ronaldo; the club has a squad full of quality players who can compete at the highest level and allow the Portuguese a chance to compete for the Champions League, something he wants to win more desperately than any other trophy.
When you look at the two parties, this deal makes more sense than any other transfer scenario.
However, it remains to be seen how the negotiations will take shape and how everything will move forward if Bayern makes any advances.
2. Teaming up with Messi?
Paris Saint Germain has always shown a silent interest in Ronaldo, when he left Madrid the first time, PSG was one of the favorites to sign him but it didn't happen.
Last season, PSG had just signed Messi, which prevented them from moving for Ronaldo. However, this season, reports have emerged that the club wants to bring Cristiano Ronaldo to Paris because of his experience and his mentality.
The PSG team has everything, but the mentality and this mentality is something that Ronaldo can bring to them, along with the goals and match winners that Cristiano Ronaldo is known for.
3. Back to Madrid?
This is a transfer rumor that surfaces every time there is talk of Cristiano Ronaldo leaving his club. However, it was squashed by Ronaldo through an Instagram post last year, and there are no signs pointing towards a Real Madrid and Cristiano Ronaldo reunion this year. It is one of the least likely scenarios when you look at the likely destinations for the Portuguese.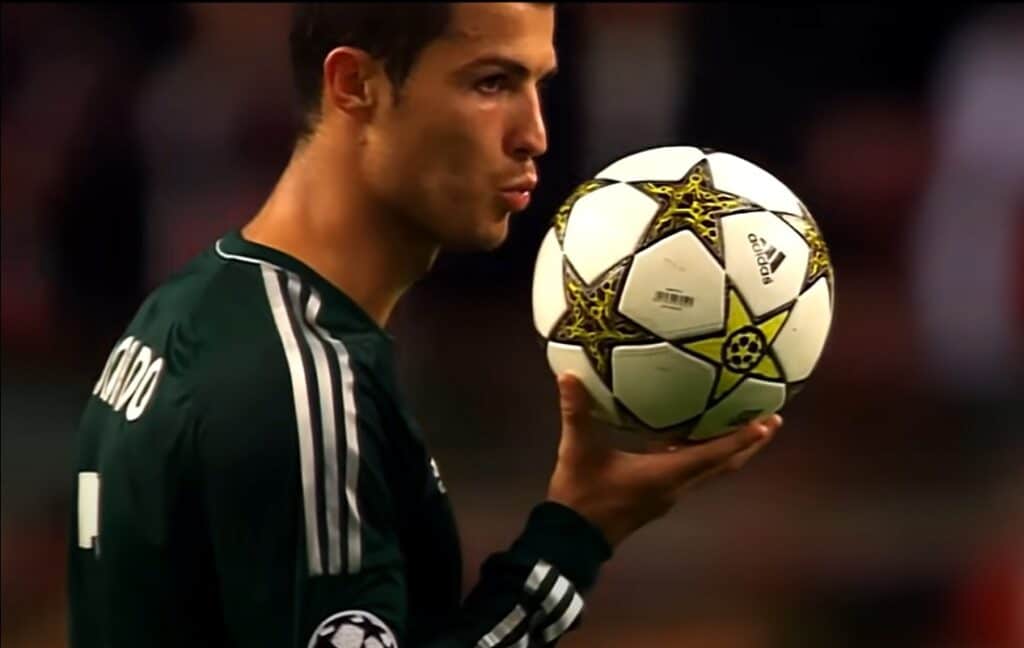 4. Chelsea FC
One of the more surprising teams that have shown serious interest in the 5-time Ballon D'or winner is Chelsea. The side from London has just loaned out their 100-million-signing and is looking to replace him with someone who can guarantee goals, and Cristiano Ronaldo ticks all the boxes.
He has experience in the Premier League and even managed to score 20+ goals with a historically bad Manchester United side. All these factors, along with the determination and fire that he brings to a club, have made Ronaldo a priority target for the Londoners.