Market trends are always changing, so it would be in your best interest to familiarize yourself with those trends prior to putting your home on the market. After all, you want to be sure that you're putting your house on the market when there's a high demand for properties like yours. A well-informed seller can use those market trends to hone in on the best price, thus maximizing profits.
With all that in mind, there's a limit to what you can do in an effort to increase the value of your home and there are things that you simply have no control over. 
Factors Out Of Your Control
Despite all the time you spent researching the market, there are a few things you cannot change, such as location, supply and demand, and the age of the home. For example, the location of the property is an important feature that buyers pay close attention to. If a buyer is presented with two identical houses listed at the same price, the property that's in a good neighborhood, close to desirable amenities, low crime, etc. is going to be their top choice. 
Factors In Your Control
Even if your home isn't in the most desirable part of town or the market has slowed, there are ways you can increase the value of your home. Most buyers want properties that are move-in ready. The better your property looks, the higher the chances are that the offers will start rolling in. 
Now, if your property needs a little work, you can use market trends to determine which upgrades and updates are in high demand and you can go from there. The right updates, upgrades, or renovations can add tens of thousands of dollars to the overall value of your home without costing an arm and leg!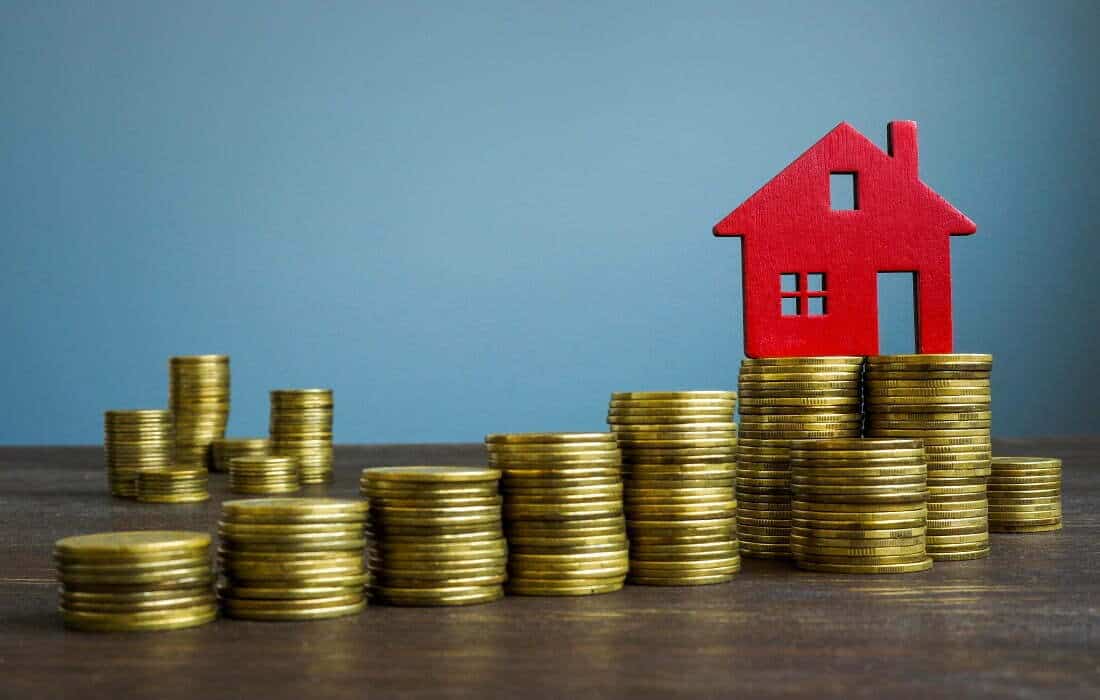 Simple Ways to Increase the Value of Your Home
Suppose you have to hire a home appraiser to help you determine the value of your home, and you're unhappy with their determination. Naturally, you probably want to do what you can to increase value without spending a lot of money to do it. What are your options?
Fresh Coat of Paint
You'd be amazed by how much a fresh coat of paint can change the look and feel of a room. For the cost of a couple of gallons of paint (make sure it's a neutral color if you're planning on selling soon!), the interior of your home will look refreshed and inviting. 
Look at Smaller Details
Small details like switching out the hardware on your doors and cabinetry would make a big difference, but you'd be mistaken. Even if you go around the house and fix leaky faucets or switch out the plates for light switches and electrical outlets. All of these small things will give a buyer the impression that the home has been taken care of and might be less likely to question the asking price. 
Energy-Efficient Lighting
There aren't too many people who are keen on living in a dark home. So, by adding more lighting or switching outdated fixtures with energy-efficient ones, buyers will be able to see and appreciate your home more. They'll save money, thanks to the energy-efficient lighting. And if you add or replace the fixtures outside, they'll appreciate how much safer the outdoors will be. 
Boost Curb Appeal
Boosting curb appeal doesn't mean you need to hire a landscaper to overhaul your entire yard. You can do simple things like laying down fresh mulch in the flower beds, making sure the lawn is manicured, and the hedges or tree limbs are neatly trimmed. Of course, you can also do other things like painting the front door, replacing the mailbox and house numbers, or putting potted plants on the porch. 
Whether you're putting your house on the market in the near future or if you're thinking to take out a home equity loan, it never hurts to find out early how much your home is worth. Although there may be some things that are out of your control that will impact your home's value, it doesn't hurt to roll up your sleeves and take on projects that can boost your home's value.