Winter
Resist the urge to join the sun-chasing herds closing in on Cali and instead embrace the breeze in Wyoming! Why dodge the icy drafts when they could be blasting your chops on a thrilling husky ride? Sledding that is, don't erm, don't get on the actual husky. That's how we lost Cousin Clyde; lord rests his mullet. He's in a ranch in the sky now… Literally, he's still up there somewhere.
But seriously, the Teton mountain range is a gorgeous underdog in the ski resort selection and boasts all things wintery and wonderous. Be sure to check out the Pinedale carnival and diverse array of music concerts (from hip hop to orchestras!) this February. Remember, being an underdog means smaller queues and price tags, but not mountains! The Tetons reach over four thousand meters above sea level so, unless Trump is in your cohort, there'll be no "you call that a mountain? I have the biggest mountains, these are nipples compared to the mountains I play on".
Spring
When better to visit West Virginia, the state that's four-fifths forest, than when it's in full bloom? Bursting with some of the best national parks and untouched nature spots in the country, this is the perfect place for a romantic escape. More of a thrill-seeking couple? Well, you're certainly covered there with quadbikes to tear around the national parks on, zip lines for going over them, and white water rafting for proposing to whoever's next to you before going down a waterfall. Watching their reaction is a great way to deal with the fear, trust me.
And if all that still isn't enough thrill, then get on the online casino scene and play for some of that Spring green. Yep, online casinos in West Virginia were totally legalized in 2019 and have kicked off a fast-growing scene. Generally speaking, the bonuses are pretty great as the sites are still trying to draw in the crowds. Have a blast and play safe!
Summer
California is possibly the best place in the world to escape to any time of year but especially in summer. You're going to have to brave the crowds at some point in 2023 so why not make it worth it? Besides, if you really want to beat the crowds it's not that hard, given the amount of open space. Head to Joshua Tree and hang out with the rock formations for a while, take a breather, and spot a UFO or two. Throw in some cactus juice and you and the rock formations might just get to know each other a bit.
But if you want a high cali-bre experience then don't miss the gargantuan Disneyland Park, Yosemite National Park, Universal Studios, the Riviera, Wine country, and much much more. Cali has the most cities of any state so be sure to move around a bit, though you'll never get to all of them in one season without missing attractions. Maybe if you kept some of that cactus juice around, I mean who knows?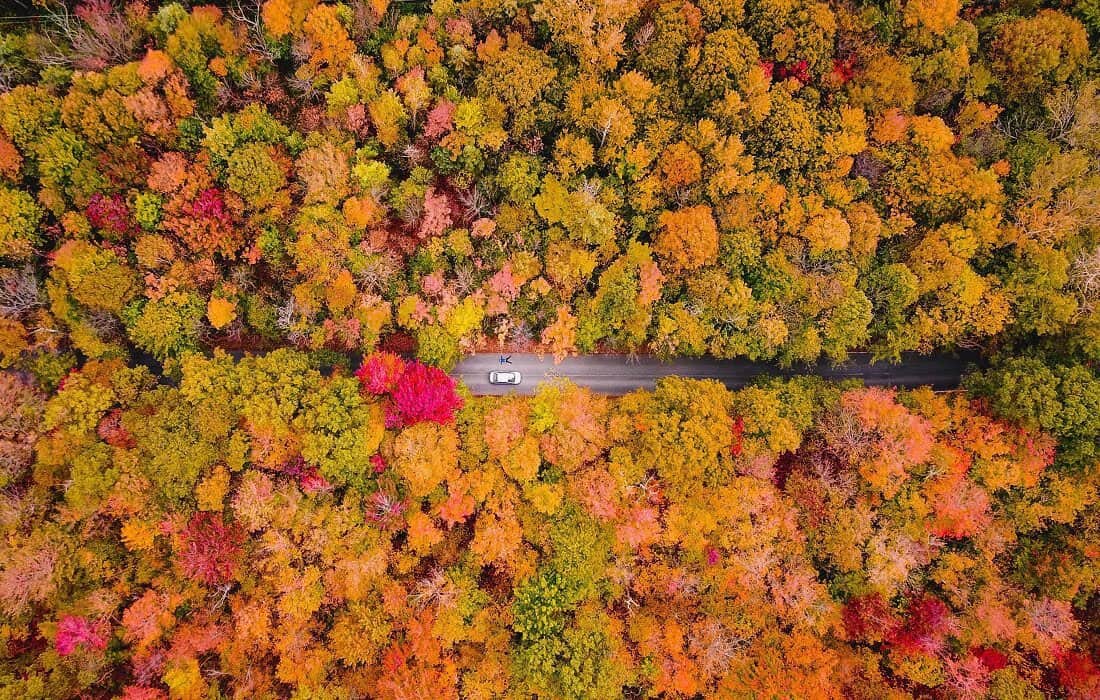 Autumn
New Mexico is a gorgeous and unsung vacation destination, as long as the monsoons aren't also visiting. To avoid this in the fall, be sure to come in October/November when the monsoons are busy elsewhere. There are meteorological reasons for this timing that are so interesting I can't even write them down.
But let's not be too hard and sarky on the monsoons now, they just need to be loved like the rest of us. Unlike us, however, there are legit reasons to love them – all that water sustains the state's wildlife which dries out for a lot of the year. Apart from the stunning woodland, that is, if you're wondering what the heck I'm talking about because you understand New Mexico to be a desert then head north to the lush green deciduous leaves. They'll be dead by Autumn of course but it's okay, they look even better dead.
Speaking of death, the nuclear bomb was invented in Los Alamos, and the state and the state at large is full of ancient settlement sites. Don't forget your Indiana Jones hat so you can embarrass your family in front of the tour guide as there are a ton of archaeological sites going south.
If you're on an Autumn vacation, then you're likely taking advantage of semester timetables so you can take your time and have a chilled break. Glide over the autumnal canopies in a hot air balloon (a state specialty) or appreciate the lack of light pollution with a stargaze. The white sand national park is full of sand, white sand! So, steer clear from that if you're traveling with a keen Instagrammer (they'll never want to leave). This is the state to exhale and relax after that wild Calli summer. To notice the little things like folk artifacts, the mariachi's moustache, the unique BBQ seasoning, and how not even the residents of Albuquerque can pronounce its name properly.