Minimalist fashion is a trending topic right now. Minimalism can help you simplify your life and live with less while still looking fashionable. There are many reasons people choose to dress this way, but the most common reason for selecting a minimalist wardrobe is that it reduces stress from having too much stuff in their closets or room to manage. Minimalist fashion is not as simple as it looks.
If you are looking to start a winter minimalist capsule wardrobe, there are some things that you should know first before taking this journey so that your transition into the new way of thinking will be easier and more successful.
The Hallmarks of a Minimalist Wardrobe
Here are some characteristics of a minimalist wardrobe that you can examine to determine whether or not your clothing is genuinely minimal.
Versatility:
A minimalist wardrobe is concise and efficient. There's no fat, so everything has to do at least double-duty. It's better to have a blazer that looks good with both jeans and chinos than one that simply dresses up.
Neutrality:
Minimalism is about paring down to the essentials and sticking to a color palette that you can mix and match easily. This could be black, gray, olive green, ​navy, or shades of brown. Neon is also a great way to make an outfit inspiration pop, but it shouldn't always be the focal point. The best color choices for your neon wardrobe are greys and blacks because they go together so well.
Quality:
Minimalism isn't about quantity; it's about quality. When you're only working with a few pieces, each needs to be high-quality and worth your investment. Partly, it's practicality – you'll be wearing the same things over and over again, so replacing them frequently is boring.
Simplicity:
The simplest winter outfits ​are the ones that look best – you know, a black tee-shirt and jeans. Minimalism is about less being more. It's not necessarily better to have fewer pieces of lower quality than to have lots of stuff in excellent condition. If you're starting with a minimalist wardrobe, make sure your basics are solid before branching out into something more complicated.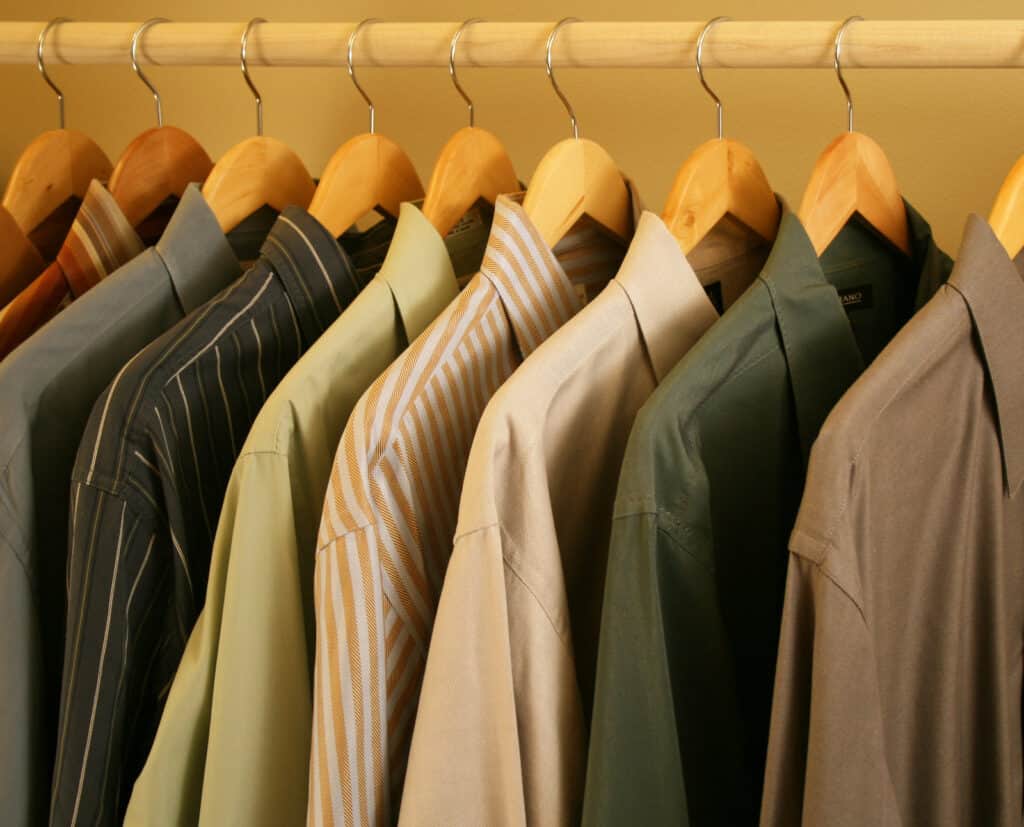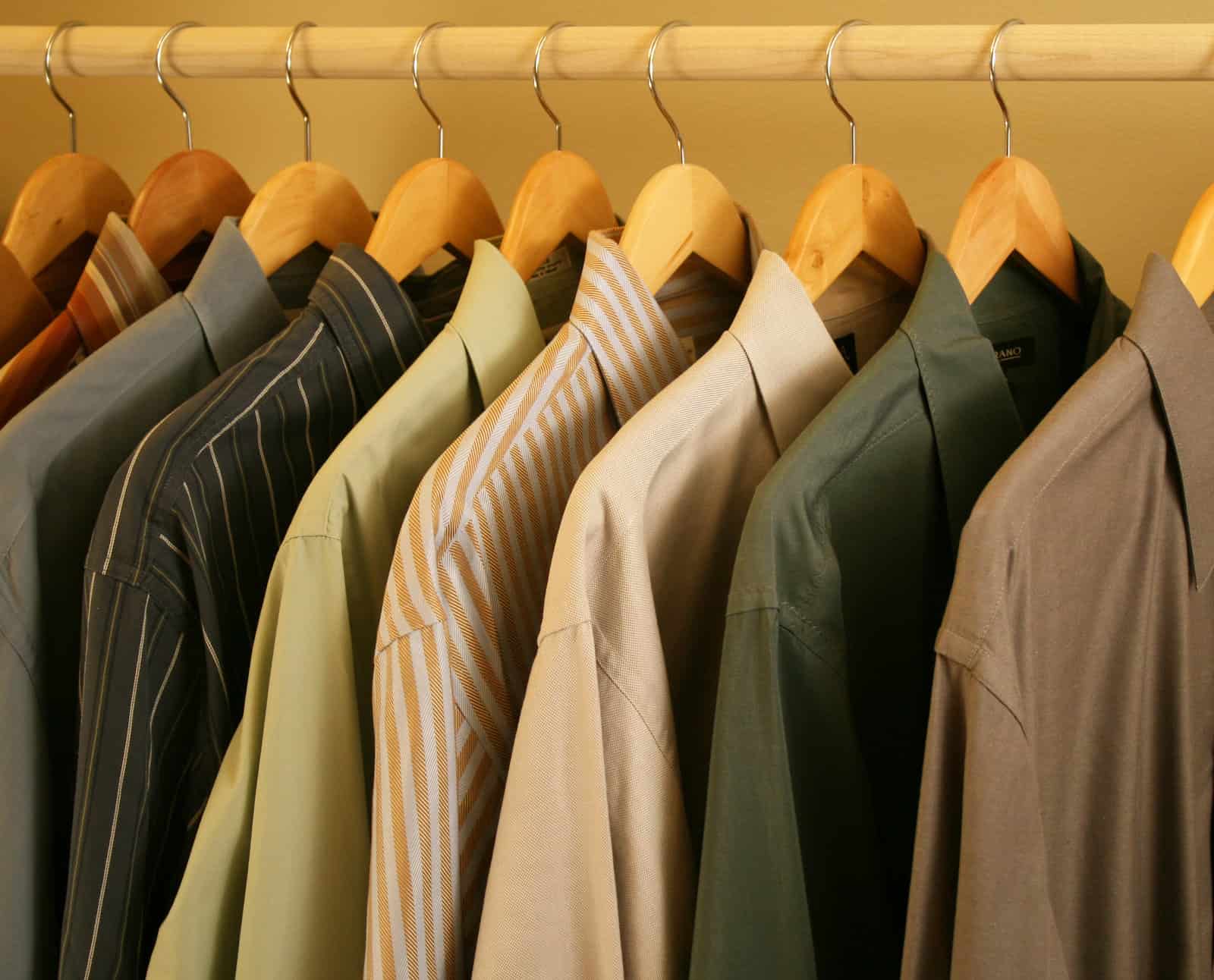 How to Start a Minimalist Winter Wardrobe for Men
There's no doubt that it can be super overwhelming to start a new wardrobe, especially if you are trying to create one around Minimalist principles. You might feel like everything is missing or that your pieces aren't versatile enough for multiple combinations. However, if you truly want a minimalist closet, you'll have to start from scratch.
We're not suggesting that you go out and buy an entire collection of black and whites, but rather, take the time to evaluate what you already have, de-clutter your closet, and learn to work with what you already have. From there, you may add a few new pieces to tie it all together.
Here are some tips for getting started with a minimalist wardrobe for men or how to plan one (without as much stress).
STEP 1: Consider Your Personal Style
You'll need to set out your unique style route before you can start building a minimal wardrobe. What items do you find yourself constantly reaching for? What are some of your current staples? Are there any items that you can't live without?
After you've identified the basics, you can start thinking of your entire style. Do you prefer solids or prints? What colors attract you? What do you feel most comfortable in? It's also worth considering your daily requirements and what kind of dress code you require at work and social gatherings.
These questions will help you better develop your unique transitional style. It's also beneficial to have a system in place so that when it comes time to sort through what you already own (or buy new items), you know what should stay and what should go.
STEP 2: Empty Your Closet
Now is the time to take an honest look at your current clothing and accessories. Get rid of anything that you don't love or wear anymore. If it doesn't fit, has a stain, or is ultimately out of style – it's time to let it go.
It can be helpful to have two piles: one for things to keep and one for items to donate or sell. If you're feeling motivated, you could also have a third pile for something to toss. However, be mindful of your resources before getting rid of anything valuable.
STEP 3: Choose Your Minimalist Wardrobe Staples
Now that you've cleared out some space, it's time to start building your minimalist wardrobe. This will likely include a few essential items that you can wear in multiple outfit combinations.
Your staples should be versatile, high-quality pieces that fit your style and practical needs. If you're looking for a definitive list of items, check out the rest of the article, where I'll explain what's necessary for a minimalist wardrobe.
The Essentials of a Winter Wardrobe for Men
There are many things you'll need to build your Minimalist wardrobe, especially when the temperature begins to drop. This list may vary according to where you live or what time of year it is, but here's our breakdown for men in the winter:
The Outer Layer
Your outer layer is one of the most important pieces in your minimalist wardrobe. It should be versatile enough to protect you from the wind and rain while also being stylish enough to wear on its own.
Options for an outer layer include:
A wool overcoat

Minimalist blazer 

Minimalist leather jacket

Minimalist pea coat/military coat

Minimalist trench coat
As you consider your options, think about what colors and styles would best fit your style.
The Pants
When choosing pants for your winter wardrobe, it's essential to find something that's both comfortable and practical. You'll want to stay warm and dry while also being able to walk and move around quickly.
A pair of well-fitting jeans will be practical for your Minimalist wardrobe, but if you find them uncomfortable or out of style – opt for a more classic option like:
Chinos (Men)

Cords (Men) (for casual wear)

A lightweight wool pair of pants (Men)
The Minimalist shoes
As Minimalists, we tend to wear our shoes until they're worn out and destroyed. But with a Minimalist wardrobe, you'll want to find a staple that can coordinate with your entire outfit.
Options for Minimalist winter shoes include:
Brown boots

Black dress shoes

Minimalist casual sneakers (Men)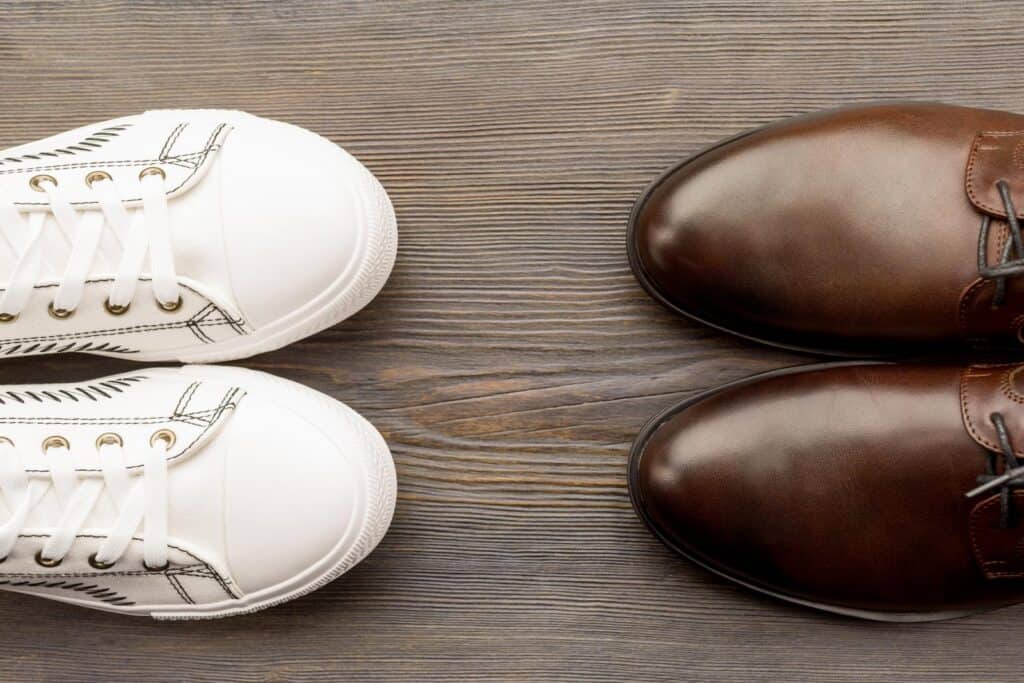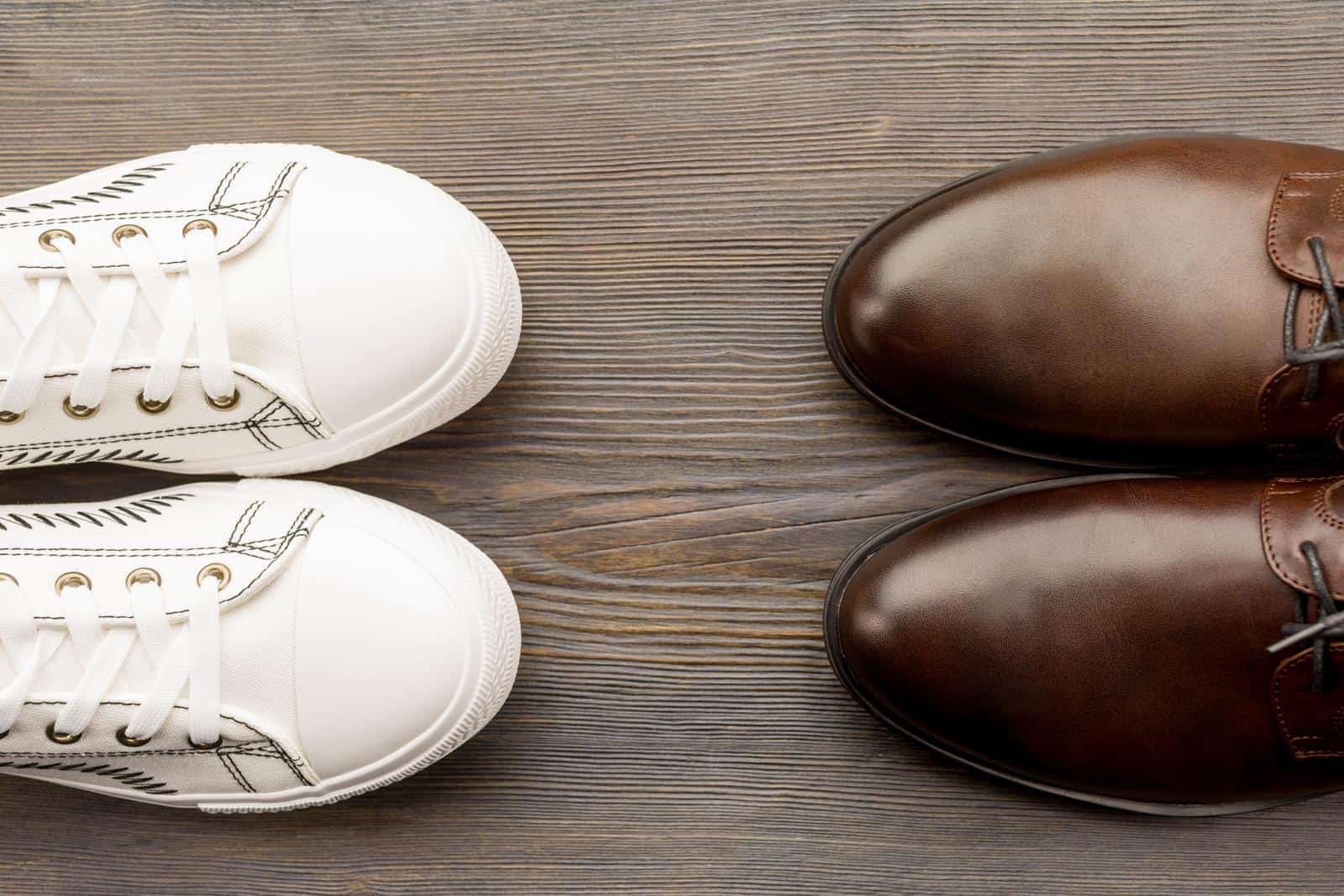 The Warm Layer
If you live somewhere cold and snowy, it's critical to have a warm layer to wear underneath your Minimalist outer layer. This will protect you from the cold wind and help your Minimalist outfit be as warm as possible.
Options for a Minimalist winter warm layer include:
Minimalist puffer coat (Men)

Cardigan (Men)

Minimalist hoodie

Sweater
The Cold Weather Accessory
In addition to a warm layer, it's also important to have a cold-weather accessory. This could be anything from a beanie to a scarf, depending on your personal preference.
Minimalist beanie

Minimalist scarf

Minimalist hat (Men)
The Finishing Touches
In a world where we are all trying to be different, it is refreshing when someone can stand out in the crowd. When you wear clothes or accessories with personality and style, even your most basic pieces become special.
Accessories, or a unique scent, can turn even the most basic clothing into something distinctive. Don't forget to include these unique accessories while shopping.
Men's Minimalist Watches
A Minimalist watch is a great accessory to match with the rest of your Minimalist outfit. It's crucial to find one you love, and that goes with your Minimalist wardrobe staples.
Minimalist watches come in many different styles, so try on a few until you find one that matches your personal style.
Fragrance
Nothing says Minimalist better than the perfect scent. There are many Minimalist perfumes out there to pick from, so it may take a little while before you find the one that's right for you.
Once you find the perfect Minimalist fragrance, make sure to keep it with you at all times. It'll add the perfect finishing touch to any winter outfit.
Final Thoughts
Minimalism is a popular trend in fashion, and it can be beneficial when creating a winter capsule wardrobe. When you're choosing pieces for your Minimalist wardrobe, it's important to find items that are both practical and versatile. The goal is to create a stylish and functional wardrobe without being too bulky or heavy.
With the right pieces, you'll be able to stay warm and comfortable all winter long. Just remember to accessorize with personality and style, and you'll be good to go!