Pigeon Forge is situated in the foothills of the Great Smoky Mountains, making it the perfect place for a family vacation. Many families choose to visit Pigeon Forge to enjoy its many exciting attractions. It is full of family-friendly activities and natural beauty. Tourists usually visit pigeon forge during the summertime, but there are many things to do in Pigeon Forge year-round.
There are various fun-filled things to do in this mountainous area that you'll never be bored with. If you're not familiar with Pigeon Forge, or if you're looking for some new ideas, this blog post is for you. We will mention some of our favorite activities in the area, and we hope you'll get to experience them for yourself soon. Thanks for reading!
Dinner Shows
Dinner shows are a great source of entertainment in Pigeon Forge. It is a performance that combines a delicious meal with a theatrical production. There are many different shows to choose from, so you're sure to find one your family will love. Some popular choices include The Smoky Mountain Opry, Hatfield and McCoy Dinner Show, and Christmas at the Smoky Mountain Opry. They are great for all ages, and they provide a unique experience that you won't find anywhere else. Make sure to check out the schedule and book your tickets in advance, as these shows often sell out. Pigeon Forge dinner shows are a fantastic way to spend an evening with your family. They provide quality entertainment and a delicious meal.
Dollywood Theme Park
Pigeon Forge is a fantastic location to go with your family. There are plenty of things to do, and you're sure to find something that everyone will enjoy. One of the most popular attractions is Dollywood Theme Park. It has a footprint of 160 acres in the Great Smoky Mountains, with more than 50 world-class rides. It is filled with entertainment, award-winning restaurants, and a fantastic atmosphere. The kids will love riding the roller coasters, and the whole family can enjoy a show together. You may also ride the Dollywood Express, a beautiful railway that runs throughout the park. Dollywood is a wonderful place for kids of all ages to enjoy themselves. The theme park also offers kid-friendly rides. If you're searching for a park with attractions tailored to youngsters, consider Country Fair or Wildwood Grove. There are around 12 rides and activities for children who are under the height of 36 inches. Pigeon Forge has a lot to offer, so you'll undoubtedly have a wonderful time when you go there with your family.
Bingo at The Old Mill
If you're searching for a fun and free activity to do in Pigeon Forge, The Old Mill is the place to go. This attraction is a working mill that has been open since 1834. In addition to seeing the mill in action, you can also play bingo for free. The Old Mill is open to visitors Monday through Saturday from 10:00 a.m. to 5:00 p.m. It's a great place to stop and take a break from Pigeon Forge's excitement. It's also a great place to take pictures, as there are many beautiful photo opportunities.
Titanic Museum
Another popular attraction in Pigeon Forge is the Titanic Museum. This museum is home to the most extensive collection of Titanic artifacts in the world. It contains more than 400 items, including clothing, furniture, and photographs. The museum tells the story of the Titanic from start to finish. It's a fantastic site for history lovers and anybody who wishes to discover more about the famous ship. Admission is $35 for adults and $15 for children ages 5-12. Children 4 and under are free. Admission is affordable, and the museum remains open throughout the week.
Splash Country
If you're seeking a location to cool off, Splash Country is the ideal place. This water park is home to more than 25 different water slides and attractions. It's an excellent spot to unwind during the summer months. Admission is $49.95 for adults, and discounted prices are available for kids under the age of 10 years. Splash Country is the 10th most popular water park in the United States, and it's easy to see why. It's got something for everyone, from thrill-seekers to those who want to relax in the sun. When you go to Pigeon Forge, make sure to bring your swimsuit and sunscreen because Splash Country is guaranteed to cool you off. The waterpark is open from May through September every year. There are numerous picnic facilities and restaurants in the vicinity and various retail outlets where you may purchase your favorite snacks.
Resorts
To unwind from your daily life, you should consider staying at one of the resorts during your visit to Pigeon Forge. The resorts offer all the amenities you need and more. They often have swimming pools, restaurants, and spas on site. Plus, they're close to all the attractions in Pigeon Forge. It is an excellent option if you want to be close to all the action. Some of the most popular resorts in Pigeon Forge are The Dream More Resort and Spa, The Resort at Governor's View, and The Riverstone Resort and Spa. Whatever your budget is, you're sure to find a resort that fits your needs.
Go-Karts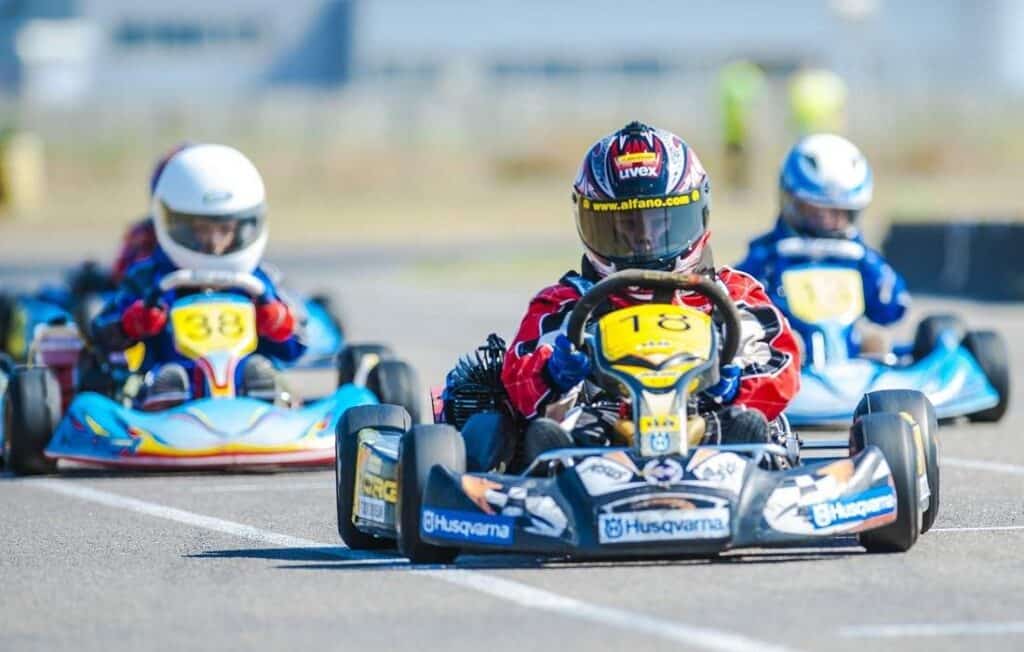 Pigeon Forge has several racing go-karts options. In addition, each location offers a variety of other activities, including arcades, mini-golf courses, and even thrill rides. With over ten unique courses to choose from, you'll have no trouble finding one to your preferences. Maybe you'd want to test out a wooden track or take the plunge down a 40-foot hill and test your speed! If you're looking for a fun, thrilling activity in Pigeon Forge, go-karting is the perfect option.
Conclusion
There are many activities to do in Pigeon Forge, and you'll most likely discover something that everyone in your family will enjoy. Pigeon Forge has many more great activities to offer than the things listed above. Do not forget to check out the schedule and make bookings for some more popular attractions. You'll never be bored in Pigeon Forge with so much to accomplish! Have fun on your next family vacation!